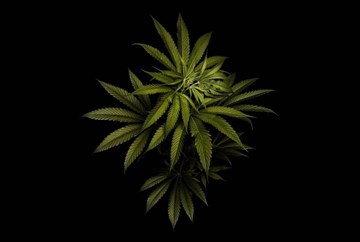 By: Suzanne Hanney
December 9, 2019
Illinois legalization of recreational marijuana starting Jan. 1, 2020 is widely considered to be restorative justice for minority communities hurt by the War on Drugs, but there's still complexity amid the long roll out of licenses for dispensaries, infusers, grow facilities and transporters.
Ald. Jeanette B. Taylor, whose 20th ward encompasses parts of Back of the Yards, Canaryville, Washington Park and Englewood, has one person from outside the community interested in opening a dispensary there. As a result, Taylor said in a telephone interview that she is seeking two community meetings: one where the developer will explain buy-in and answer questions and a second where people who live within a mile of the proposed facility will vote on it.
"I support what my community wants," Taylor said. "There has to be a conversation. We're just tired of it. We pay taxes. We deal with disinvestment. I feel like we don't have a chance to understand what we are supposed to do, how people who have been hurt will be getting back. Can growers be a certain amount of feet from a school? There's also a conversation that people in CHA can't use it. I would start with a conversation at the city, state and federal level.
"We gotta get it right because the first licenses were not any folks of color," Taylor said, in reference to the November 15 lottery to allow medical dispensaries to open a second site in Chicago next year for recreational sales. "We are already starting off on the wrong foot. At the city level, we can get it right and be the first state to do it right. No doubt about it. The community has to be part of the conversation." 
The Chicago City Council Black Caucus threatened to hold up zoning approval because of a lack of diversity in the November 15 lottery, but Mayor Lori Lightfoot promised equity, as WGNTV.com reported.
Chicago will be divided into seven zones for recreational marijuana sales; state residents can purchase one ounce (30 grams) at a time and non-residents 15 grams. Each zone will initially be allowed seven dispensaries, with the number rising to 14 in May.
Existing dispensaries chose downtown slots first in the November 15 lottery, followed by slots on the North Side and West Loop. However, the Chicago City Council's Cannabis Zoning Ordinance prohibits dispensaries in a strip of the central district between Division and VanBuren Streets, east of State Street in River North and east of the south branch of the Chicago River in the Loop. Exact dispensary locations were not yet determined.
Meanwhile, marijuana is still prohibited under federal law and thus in federally subsidized buildings such as the Chicago Housing Authority.  However, a CHA spokesperson told StreetWise that the CHA is working with the City of Chicago to inform residents of their rights and ensure that they are treated equitably and fairly under the law.
Chris Visco, who is looking to open six dispensaries in Chicago and four outside the city, has faced similar twists and turns.
"What happened in Chicago is, we came in, identified some areas, talked to the aldermen and two weeks later all the zoning rules changed," Visco said. "None of the 10 sites I looked at are zoned correctly."
The recreational use law will allow up to 75 new dispensaries in Illinois, 47 of them in the Chicago-Naperville region. These applications are due Jan. 2, 2020, although some websites cite a January 1 deadline.
Visco, who is CEO of Terravita Holistic Centers of Pennsylvania and Illinois Kindness in Illinois, doing business as The Yard, said she was looking at the Near Northwest Side and also the South Side, but not downtown, because she wants to be a social equity applicant.
A special provision of the new law gives special consideration to "social equity applicants" who have been disproportionately impacted by the War on Drugs. These applicants' companies must be at least 51 percent owned by Illinoisans who lived in a Disproportionately Impacted Area for five of the last 10 years. If the company has more than 10 full-time employees, more than half must have a cannabis arrest record or must live in one of these areas, which are census tracts with high rates of cannabis arrest and incarceration, high unemployment and high poverty.
Disproportionately Impacted Areas include Rogers Park north of Howard Street and also east of the CTA Red Line; Uptown east of Clark Street; the old area around the Cabrini Green development between North and Chicago Avenues; areas around the United Center and Pilsen (except for Little Italy) all the way to the Sanitary and Ship Canal; as well as Brighton Park, McKinley Park, Back of the Yards, Auburn Park, Brainerd, Roseland, Pullman, West Pullman and Kensington. Outside Chicago, disproportionately impacted cities include Aurora, Decatur, Effingham and Rockford.
"I am so excited about coming to Illinois because the state of Pennsylvania does not allow you to employ anyone with possession [records]," Visco said. "Illinois is going out of its way to protect the victims of the War on Drugs as opposed to Pennsylvania, who further victimizes those who have used in the past and have possession charges."
Visco said she intends to pick at least 80 percent of her employees from disproportionately impacted areas. "If you are going into a community that is 80 percent minority, how can you justify not doing that? If you don't invest in a community the business is going to fail. We all rise together, we all fall together. My concern is not about the business failing but about being a responsible community member."
The Yard hosted a job fair November 16 and 17 and received 1000 job applications on top of 1700 it already had. Although she won't know until May if she has received a license or its exact location, Visco said she will hire 10 individuals now for nine months of training in Pennsylvania and will extend letters to another 30 people contingent upon the award of licenses May 1. Finding a location and building it out could take until November.
Since licenses will be awarded without specific locations, Visco agrees with Alderman Taylor about public input. "We need to get applications in and then have community meetings throughout the state to see who really wants marijuana in their town. It's up to us to educate the community on the benefits."
Visco said she would employ 40 persons per dispensary, starting at $15 an hour with no previous cannabis experience. Her district manager, merchandise buyers, marketing professionals, supply chain managers, inventory control and store management team would receive between $40,000 and $120,000 plus 401K, six weeks maternity leave, life insurance and profit sharing.
Visco would also like a grow license "but those regulations keep changing."
It's a question of which comes first: the chicken or the egg, Visco said, which is why many states award grow licenses first or simultaneous with those for dispensaries. "Are there growers to support the stores? I don't know the answer."
However, in Pennsylvania, where Visco said she operates the three largest volume dispensaries, the only ones woman-owned and operated, there are too many dispensaries and not enough growers. Ohio and Maryland, which are also medical marijuana-only, also have a shortage of supply, she said.
It can take a year to establish a grow operation, meanwhile, and the startup costs could be $10 million to $20 million for a regular facility, $4 million for a craft grower. Capitalization for a dispensary, Visco said, could be $500,000 for property in a disadvantaged neighborhood or $2 million on the Near Northwest Side, with up to another $1.5 million to build it out and $500,000 to stock it.
Seke Ballard, CEO of Good Tree Capital, which has provided small business loans to state-licensed cannabis companies in Washington, Oregon, California, Colorado and Massachusetts, said that while Illinois is offering grants and other funding for social equity applicants, the money wouldn't be available in time to assist with application deadlines. Toward that end, Ballard said that Good Tree would finance, through low-interest loans, the $2,500 non-refundable application fee for 100 IIlinois social equity applicants. Good Tree received 780 requests for loans by the November 15 deadline, primarily for dispensaries, and was vetting them to select 100 applicants.
Timeline aside, the Illinois marijuana bill signed in June by Gov. J.B. Pritzker is the "gold standard," because it is restorative justice for the War on Drugs, Ballard said at an information session in August at the Sherman Park fieldhouse hosted by state Rep. Sonya Harper, (D-Chicago) a co-sponsor of the bill.
In addition to special treatment of economically depressed, Disproportionately Impacted Areas from the War on Drugs, the Illinois bill will not require new businesses to spend money upfront on real estate before they know their licenses are approved, Ballard said. Social equity applicants will pay just half the regular license fees for dispensaries, infusers, craft growers and transporters. And for dispensaries, social equity applicants will not be required to post a $50,000 surety bond.
After the state completes the first round of applications this year, "it will pause for a disparity study to make sure that the demographics reflect the diversity of the state of Illinois and if not, there will be some sort of corrections so that they do," Ballard said. A second round of dispensary, grower and infuser licenses will be awarded at the end of 2021 with the possibility of more in 2022.
The new law also has individual benefits for people hurt by the War on Drugs. "It is huge that Illinois will also expunge Class A & B misdemeanor offenses and Class 4 felony marijuana offenses and have a pathway for higher amounts," Ballard said.
According to the website of Cook County State's Attorney Kim Foxx, arrests and convictions for under 30 grams that happened since January 2013 will be automatically expunged by Jan. 1, 2021. Cases that happened up to the year 2000 will automatically disappear by Jan. 1, 2023 and those that occurred before Jan. 1, 2000 will be expunged by Jan. 1, 2025.
The Cook County Circuit Clerk will mail notices of expungement to a person's last known address. People can update their address by calling the circuit clerk's office at 312.603.4357.
Clemency also applies for amounts up to 500 grams, but the individual must petition the court, according to the Marijuana Policy Project. Up to 770,000 cannabis-related records could be eligible for expungement.
The state also seeded a Cannabis Business Development Fund with $12 million to fund licensing fees and low-interest loans. Fees from existing license holders, and new ones, are supposed to grow this fund to $30 million.
Social equity status will also count for 50 points on the 250-pount license application, Ballard said. The remainder of the application includes:
• Security and record keeping (65 points)
• Business plan, financials and floor plan (65 points)
• Knowledge and experience in cannabis and related fields
     (30 points)
• Suitability of employee training plan (15 points)
• Labor and employment practices (5 points)
• Environmental plan (5 points)
• Illinois ownership (5 points)
• Veteran status (5 points)
• Diversity plan (5 points)
A police record could actually work in an applicant's favor, Ballard said, because it would prove knowledge and experience in a cannabis-related field, worth 30 points on the application.
At that point, an animated woman in the audience -- with perfectly groomed hair, nails and eyelashes -- asked if it was really necessary to have been arrested.
"I operated under the radar" in high school years ago, she said. Her equally well-dressed girlfriends just looked at her.
Ballard cautioned the Sherman Park audience to get their income tax, child support payments and other finances in order before they start the application process. They would also need to go to the alderman at the outset.
And even with the possibility of state grants, he told them to "bootstrap your business" with personal savings, that of friends and family, new business partners and angel investors. "The state is not going to pay everything. You've got to have some skin in the game."
If they don't obtain a license, the new marijuana law will still offer related opportunities, from real estate sales to security, he said. ATM maintenance is even a possibility, since 4 out of 5 cannabis businesses are cash-only.
Another audience member asked about a bus tour business.
"Toke tours," you might say? 
Yes, for senior citizens, said Seun Adedeji, founder and CEO of Elev8 Cannabis, who spoke at the forum with Ballard. Adedeji was 23 when he opened his first business and now operates dispensaries in Oregon and Massachusetts.
"People told me I couldn't do it, which motivated me," Adedeji said. He had $50,000, and also help from Good Tree Capital. "You Tube was my best friend. I was so broke I couldn't buy product. The market was oversaturated but the revenue was great."
Adedeji grew his business by having integrity and taking care of customers, he said. Then he did a survey to ask people how they heard about him, to know what was working and what wasn't.
Much of the interest at the forum centered on dispensaries. But what about the other licenses, some of which had lower capitalization costs?
Adedeji said a dispensary could start up for as low as $1 million. An infuser, for marijuana edibles, could need $450,000 for real estate and cost of the machine. "If you have less than $100,000, you can pull a transport license off." Since marijuana businesses track plants literally from seed, the transporter will need to sign off on deliveries. An unlimited number of these licenses will be awarded.
Salim (who asked to use a pseudonym for this story) was one of the attendees at the Sherman Park forum and is consulting with Good Tree Capital. He proposes a 5,000 square-foot indoor grow facility with 500 to 900 plants and up to 25 employees at capitalization of $3 million to $3.5 million and is looking for private investors. He couldn't get help from the Small Business Administration because it is a federal agency.
Salim, 27, has a 9 to 5 job and no arrest record because he grew marijuana for his personal use after college football concussions, aches and pains. "I didn't really trust the black market and having to purchase from an unknown source. I didn't do it for any profit and I didn't want to put myself or my family at risk." He kept the plants locked up and taught himself on YouTube.
Salim and his wife, an in-home cosmetology entrepreneur, met in high school on the South Side and lived in a one-bedroom apartment on the North Side for five years after college. They moved back to their old neighborhood after their daughter was born a year ago for the affordability.
Both talk about the stark contrast. On the North Side, they were five minutes in any direction from a grocery store and could also enjoy sushi and parks. Now they live in a food desert with a few fried chicken restaurants, an abundance of liquor stores, and boarded up buildings.
"With our craft grow, we're looking to change that," Salimsaid. "We're looking to help people have jobs they can really grow in and generate wealth. Looking to help people from communities who are not able to get jobs anywhere else. We really want to develop neighborhoods, not just take the money and run, but reinvest. We have a daughter who will grow up here. We want to make sure she has an equal playing field in Chicago."
The recreational marijuana law is unique in the United States because Illinois is the only state where the legislature – not the voters – legalized widespread cannabis sales. State Sen. Heather Steans and state Rep. Kelly Cassidy, both Chicago Democrats who introduced the legislation passed in June and signed by Gov. Pritzker, said that legalization would mean new tax revenue to help state budget woes and new economic participation from people who have been shut out.
According to the Associated Press, Steans and Cassidy estimated revenue from licensing alone at $58 million the first year and $500 million annually within five years.