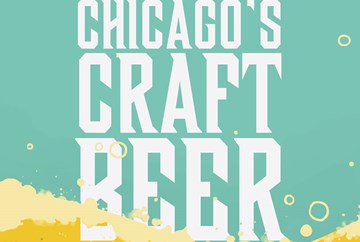 By: Suzanne Hanney
September 30, 2019
Chicago has more craft breweries than any other city in the U.S.: 167 according to the Brewers Association last December, with more scheduled to open this month and in early 2020, according to a StreetWise survey.
Even more significant, Chicago has more than doubled its craft breweries since 2013, when there were only 62, noted beerboard.com, a technology company that provides data to the hospitality industry. This growth confounds the conventional wisdom of Brewers Association Chief Economist Bart Watson, who had thought the growth was faster in smaller cities with cheaper costs. During the past five years, Chicago and other big cities known for their beer culture saw similar growth in craft breweries. Denver went from 63 to 158 craft breweries; Seattle from 87 to 153 and San Diego from 76 to 150.
"Breweries are showing up where the people are," Watson told the Chicago Tribune.
Chicago already had a significant beer industry presence, noted beerboard. "Goose Island, founded in 1998, paved the way for other local breweries like [suburban] Two Brothers, Half Acre and Metropolitan." And metro Chicago is home to four of the nation's 50 fastest growing breweries – Illuminated BrewWorks (17th) and Great Central Brewing Company (33rd) in Chicago and suburban Noon Whistle (42nd) and Une Annee (50th) -- the highest concentration in the U.S.
"The rising concentration of breweries and competitive landscape have shaped the culture of craft, which is one of experimental styles, inventive ingredients, and extremely limited releases," noted provi.com, a Chicago-based website for beverage buyers.
Craft beer success has bred success, said Austin Harvey, advanced cicerone at Beermiscuous in Lakeview. Entrepreneurs felt confident enough to indulge their dreams.
"Craft beer has been growing for the last 15 years and the fact that it continued its rather substantial growth during and through the recession made it an attractive opportunity for a lot of enterprising people who had been, to that point, hobbyists," Harvey said in an email to StreetWise. "This ranged from young experimental brewers with nothing to lose and one or two angel investors to people with comfortable white-collar jobs who wanted to get out of the rat race and into something that was more of a pet project."
He added, "There's plenty of capital lying around waiting for an exciting project for people to invest in, and beer is easier to explain to people with money than a new app or tech widget. Homebrewers will always exist, but it's nice to see more of them getting paid now."
"Making beer allowed us to create something with our hands that also connected us to the community," said LoRez Brewing founders Kevin Lilly, self-described as "a code monkey for 20 years" and Dave Dahl, "a sub-par programmer and adequate CTO," on their website.
Lilly and Dahl's beer hobby had outgrown their garage, so after three years of training, they broke ground in Pilsen in 2015. "We went low-res as a way to go back to old-world craftsmanship, connect friends and neighbors, and make traditional beer for a modern world."
"Community" is, in fact, the word that seemingly pops up most often on brewers' websites, whether it's members-only events at Begyle in Ravenswood, a gathering spot near the CTA Green Line in Englewood Brews or art shows at Twisted Hippo in Albany/Horner Park. Even the Brewseum (see page 9), builds a case for a national museum here based on the tendency for people to socialize and drink beer together since early in Chicago's history.
But Chicago's 10 most popular beers are a schizoid mix of bland (Coors Light, Miller Light and Bud Light at Numbers 1, 2 and 3) followed by the more exotic Blue Moon Belgian White at Number 4, then Modelo Especial, Budweiser, Stella Artois, Dos Equis Lager, Michelob Ultra and Angry Orchard Cider. Craft beers account for 40 percent of on-premise sales, according to provi, but complex, hoppy IPA beers are declining in market share compared to the lighter, easier-drinking lagers.
Is craft beer about to go flat?
The growth may not be as high as five or six years ago, said Beermiscuous's Harvey, "but many new brewers are still wanting and waiting to get in the game. Chicago is a thirsty, well-informed market that finds the newest and most-exciting thing going and turns it into The Next Big Thing. The level of enthusiasm for craft beer in Chicago is greater than any other big city, no doubt."
And while Harvey sees increased demand for "smoother, less intense styles," such as lagers, IPAs are still the best-selling craft beers. "Especially New England-style and Milkshake IPAs are the styles that drive the craziest releases around town." The appeal of lagers, he said, is simply more people drinking craft beer, "and not necessarily changing tastes."
Harvey characterizes Chicago craft beer as a "mixed bag: experimental brewers, hype-chasers, old guard and new favorites. I think it's a great scene because folks are very supporting and uplifting of each other. Everyone's doing their own, unique thing, and it is rare to find overlap. It's more like ants in a farm than crabs in a bucket."
"BREWING UP CHICAGO: HOW BEER TRANSFORMED A CITY" AT THE FIELD MUSEUM
The American beer industry owes its existence to Chicago immigrant activists and to the World's Columbian Exposition of 1893, according to the Brewseum exhibit, "Brewing Up Chicago: How Beer Transformed a City" at the Field Museum.
"Just as raw ingredients mix, mash and ferment to brew a beverage, a unique blend of historic factors brewed Chicago," according to the exhibit, which uses the four stages of beer production – raw ingredients, mash, fermentation and maturation -- as a simile for cultural assimilation.
Chicago's earliest settlers in the 1830s were native-born whiskey-drinkers. By 1850, however, immigration added Germans to the hot mash. Picnics, parades, social clubs – and drinking beer – was part of their cultural identity beyond what they could feel in church. But many native-born Anglo-Americans were incensed that Germans drank – sometimes excessively -- on the Sabbath; these nativists did not acknowledge that it was the workingmen's only day off.
In what might seem a familiar trend today, anti-immigrant sentiment led to formation of the American Party, also known as the "Know Nothings," which elected Levi Boone as mayor of Chicago in March 1855. Boone raised the price of liquor licenses, enforced a Sunday closing and advocated a similar state referendum.
German bar owners organized peacefully at first, even as they clandestinely permitted patrons in the back door. But many of them were arrested and their cases all came up on April 21, 1855. Roughly a thousand people marched on the courthouse in support of the tavern owners in the "Lager Beer Riot." After Boone called in the militia (similar to the National Guard today), 60 police and civilians were injured and a German man was killed.
Boone's violent tactics turned popular opinion against him. He was forced to release prisoners and to lower the license fee; his party never again held local office. "The 1855 lager beer riots were quintessential to Chicago's rough and tumble politics," according to the exhibit. "Having organized and fought side by side for their values, a marginalized group claimed their place in a growing and diverse city."
In June 1855, the state referendum was also defeated, thanks largely to Germans and to the Irish, who joined them in voting against it.
Beer itself changed because of its diverse new market, and American geography. In 1835, William Haas and Andreas Sulzer had started the first successful Chicago commercial brewery, which was purchased by William B. Ogden, Chicago's first mayor, a few years later. Later bought out by William Lill, an English immigrant, and Michael Diversey, a German milkman, it became the largest brewery in the city. The two men later became namesakes for streets in Lakeview.
The beer Germans drank was heavy for American tastes, however, and the barley used to make it was so protein-rich from Midwestern soils that the beer looked cloudy when chilled. A solution came from New Yorker Anton Schwarz and from John E. Siebel, who started beer laboratories here in 1872 and a brewing school in 1901 that still bears his name. Schwarz' and Siebel's "adjunct method" of brewing lager used corn and rice to make the beer lighter and clearer.
A variation on lager beers were pilsners, named for Plzen, Bohemia, in what is now the Czech Republic. These beers contained about 25 percent corn or rice and soon dominated the beer market, as they do today.
The Chicago Fire of 1871 wiped out 19 breweries, but the city's thriving economy recovered and technology improved for mass production of beer in what the exhibit terms the "fermentation" period. The decade also saw increased assimilation, especially since Germans had fought in the Civil War alongside other ethnicities. Chicagoans of all backgrounds also began to flock to North Side beer gardens.
Another generation later, the World's Columbian Exposition drew 26 million visitors to Chicago. The fair's agricultural hall featured displays of a German-American product by Chicago breweries, as well as St. Louis's Anheuser-Busch brewery and Milwaukee's Pabst Brewery.
Beer had become the most popular alcoholic drink in the U.S., similar to "maturation" in the brewing process. "The city no longer fought over the rightful place of German immigrants – or their beer—in the community," noted the exhibit. "They weren't outsiders anymore."
"Brewing Up Chicago" continues through July 5, 2020 at the Field Museum. However, the Chicago Brewseum has crafted a two-year beer history and culture project, based on the premise that beer is not just a beverage, but an agent for building community and making change. Collaborations and exhibitions around the U.S. will make the case nationally for the Chicago Brewseum.
Chicago is the appropriate place for a national beer museum, said founder Liz Garibay, because of the synergies between Midwest agriculture, Chicago contributions to brewing technology, and German-Americans' own history here. An historian for 20 years, Garibay started building her team for the museum in mid-2013 and went public in 2016. Actor Michael Shannon narrates the exhibit. Historian Leslie Zemeckis and New York Times best-selling author Karen Abbott ("Sin in the Second City," "American Rose" and more) are among those on the national advisory board and Goose Island Beer Co. founder John Hall is among those on the board of directors.
The brewseum promises to be more than just static exhibits. Look on chicagobrewseum.org for events such as a Chicago River beer-and-canoe trip and the October 24-27 Beer Culture Summit -- the first of its kind. Organized with the Smithsonian Institution's National Museum of American History and the Chicago Humanities Festival, the summit is open to researchers, professionals and the general public. Hosted in museums, breweries and taverns, the summit will bring cutting-edge research to the table around ways "that global beer history can fire the imagination, advance our understanding of the past and help us grow."   
CRAFT BREW IN YOUR COMMUNITY: A SELECTION OF THE CITY'S BEST BREWERIES
North
Andersonville Brewing, 5402 N. Clark St. 773.784.6969 hamburgermarys.com/chicago/brewing Started as a hobbyist "nanobrewery" (translation: really small), they're now up to 200+ barrels (400 kegs) of as many as eight brews at any given time. Their website proclaims something for every taste, from a Blonde Bombshell golden ale to a hop-heavy IPA or sour stout.
Band of Bohemia, 4710 N. Ravenswood Ave., 773.271.4710, bandofbohemia.com "Bohemian" here is "the spirit of ingenuity dedicated to providing an elevated level of cuisine, libations and service," as would be expected of the Michelin-starred brewpub. Co-founder and head brewer Michael Carroll was previously at Alinea and Half Acre.
Begyle Brewing Co. 1800 W. Cuyler Ave., 773.661.6963 begylebrewing.com Located in the Ravenswood Industrial Corridor, also known as Malt Row, this brewery seeks to build community through growler subscriptions; the 64-ounce containers must be picked up on-site. CSB (community supported brewery) clientele get discounts and access to member-only events.
BiXi Beer, 2515 N. Milwaukee Ave., www.bixi.beer offers beer brewed on-site and Chinese-styled offerings such as Chicago beef bao comprised of prime rib and Szechuan giardinera, and dashi mac 'n cheese with roasted nori and fontina cheese.
Corridor Brewing, 3446 N. Southport Ave., 773.270.4272, corridorchicago.com Known for Double Dry-Hopped and Hazy IPAs.
Dovetail Brewery, 1800 W. Belle Plaine Ave., 773.683.1414 Brewmasters Hagen Dost and Bill Wesselink met at Doemens Akademie in Munich and their plant features a copper vessel repurposed from the world's oldest continuously functioning brewery, in Bavaria. Dovetailbrewery.com
DryHop Brewers, 3155 N. Broadway, 773.857.3155 dryhopchicago.com Director of Brewing Operations Grant Dubovick has a GABF gold medal. Roebuck is its wood-fired, Neapolitan pizzeria that opened early this month at 3159 N. Broadway, according to Block Club Chicago. Its offerings will include a Bohemian-style pilsner, a Vienna-style lager and a helles lager.
Empirical Brewery, 1801 W. Foster Ave. Empiricalbrewery.com Science-themed brews, with new releases each Thursday. Brewery tours are 2 p.m. Saturdays; $10 cost includes a flight and pint glass. A second location – pub alone -- is at 1330 W. Morse Ave.
Greenstar Brewing, 3800 N. Clark St., 773.929.3680, uncommonground.com/green-star-brewing Launched by Uncommon Ground in 2014 as the first certified organic brewery in Illinois.
Half Acre Beer Co., 4257 N. Lincoln Ave., 773.248.4038 halfacrebeer.com Begun in 2008 with secondhand equipment driven home from Colorado, Half Acre is one of Chicago's earliest craft beer breweries, fueled by the success of its Daisy Cutter label. The original location on Lincoln includes a retail shop and taproom. By 2012 it needed more capacity; Half Acre's second location – taproom and beer garden – at 2050 W. Balmoral, next door to Spiteful Brewing, opened in 2015 with 60,000 square feet of interior space to fuel its creative ambition. The company's website says it is "invested in each end of the brewing spectrum; time honored classics and experimental, sensory expanding releases."
Howard Street
Brewing, 1617 W. Howard St., Phone TBD https://www.howardstreetbrewing.com/ Its 37-seat taproom will offer 12 beers brewed on-site. In mid-September, the brewery's website proclaimed an opening this month, as well as conversation and community. "Our philosophy towards beer styles is to brew them all. Our small system gives us the flexibility to brew truly any kind of beer we want."
Saint Errant, 1800 W. Cuyler, now brewed at Begyle, find them at facebook.com/SaintErrantBrewing/ Current offerings are Fuzzy Britches double IPA with Citra, Mosaic, Amarillo and Galaxy hops: "a soft tropical blast finishing with a restrained bitterness and passion fruit punch;" and "Between the Waves," the third iteration of its apricot milkshake IPA.
Smylie Brothers Brewing Co., 5435 N. Wolcott, www.smyliebros.com This Bowmanville address is its production facility only. Brewpub is at 1615 Oak Ave., Evanston, Ph. 2224.999.7320 Its website proclaims a mix of dad's roots in Texas BBQ, mom's South Side Irish and the camaraderie of the five brothers themselves, born in a space of six years.
Spiteful Brewing, 2024 W. Balmoral Ave., 773.293.6600 spitefulbrewing.com Spiteful started more than five years ago in NorthCenter and recently moved to Bowmanville – next door to Half Acre Beer Co.'s second location.
Northwest
Alarmist Brewing, 4055 W. Peterson Ave., 773.681.0877, alarmistbrewing.com This brewery is located in the former site of Siebel Institute of Technology brewing school. It's also just off the Sauganash Trail, a one-mile railway bridge between Bryn Mawr and Devon Avenues and close to the North Branch and North Shore Channel bike trails.
Aleman Brewing, 3304 N. Knox Ave., www.alemanchicago.com Current offerings are Ladiesman farmhouse WIT, Strongman American strong ale, "maple sugar meets caraway meets rippling biceps," Soulman brown ale and The Man IPA.
Casa Humilde, casahumildecerveceria.com artesanal beers – coming soon.
Eris Brewery and Cider House, 4240 W. Irving Park Road, 773.943.6200, erischicago.com  Located right off the Kennedy Expressway, this brewpub also offers experimental ciders such as lavender or blueberry dry-hopped.
Hopewell Brewing Co., 2760 N. Milwaukee Ave., 773.698.6178 hopewellbrewing.com The focus here is on balanced, not bitter, beers.
LaGrow Organic Beer Co., 5435 N. Wolcott Ave., www.lagrowbeer.com  boasts "purest, non-GMO-certified" 100% organic malts, hops and yeast and works with the USDA to certify every step of the brewing process.
Lake Effect Brewing Co., 4727 W. Montrose, 312.919.4473, lakeeffectbrewing.com. Currently a bottle shop located in a small brewery, it's moving to a 113-year-old firehouse near the Jefferson Park Metra/CTA Blue Line. Current offerings include Bitchin Blonde hoppy ale, Falcon Dive IPA with Mosaic Citra and Hallertau Blanc hops, Kuhler See (Cool Lake) Kolsch-style ale.
Maplewood
Brewery
& Distillery, 2717 N. Maplewood Ave., 773.270.1061 maplewoodbrew.com Its Charlatan Pale Ale took bronze at the Great American Beer Festival. Juice Pants, a series of hazy IPAs, has also gained recognition. Since this is also a distillery, try their Boozy Slushies, with spirits made in-house.
Metropolitan Brewing, 3057 N. Rockwell St., 773.754.0494 metrobrewing.com The second-oldest Chicago beer production company behind Goose Island, Metropolitan has moved from Ravenswood to a large-windowed site on the north branch of the Chicago River. Its focus is German-style lagers – no IPAs or blonde ales.
Middle Brow Beer Co. 2840 W. Armitage Ave., www.middlebrowbeer.com Beer for any meal of the day in Logan Square, starting with breakfast at 7 a.m. Blogger for the website says it's a matter of following your own, personal, river current.
Odious Cellars, 3551 W. Armitage Ave. www.odiouscellars.com Coming soon...
Off Color Brewing, 3925 W. Dickens Ave. John Laffler and Dave Bleitner met at Chicago's Siebel Institute and then interned at Metropolitan. The brewery does not offer tours (check out the taproom, see Near Loop listings) but does offer a 3-6 p.m. Thurs/Fri bottle shop and order pickup by appointment.
Old Irving Brewing Co., 4419 W. Montrose Ave., 773.916.6421, oldirvingbrewing.com Call in advance for special bottle releases but expect routinely "adventurous yet approachable dining options" from sandwiches and entrees to small plates like fried zucchini strips and shishito peppers.
Omega Yeast, 4739 W. Montrose Ave. www.omegayeast.com The best yeast is the freshest, say these microbiologists, who do custom batches for 167 brewers nationwide and also sell to homebrewing shops. The plant is currently adding 13,500 square feet to its 9,500-square-foot existing plant, according to BlockClubChicago.
Orkenoy, 1757 N. Kimball Ave., orkenoy.com. Kitchen and brewery coming early 2020 to Humboldt Park. Check out its artist collaborations.
Piece Brewery & Pizza, 1927 W. North Ave., 773.773.4422, piecechicago.com Award-winning, quaffable beer alongside New Haven-style, thin-crust pizza. Cheap Trick guitarist Rick Nielsen is a part owner and his five-necked guitar is occasionally on display.
Pilot Project Brewing, 2140 N. Milwaukee Ave., www.pilotprojectbrewing.com is a brewery incubator and tasting room in Logan Square dedicated to the art of brewing and community inspired by the craft.
Pipeworks Brewing Co., 3912 W. McLean Ave., pdubs.net, Production facility that has a bottleshop (aka The Dojo) open Thurs-Sat in Hermosa. Beers – often one-off -- are released first here, self-distributed around Chicago and Milwaukee but also NY, NJ, PA, MA, CO, MO.
Ravinia Brewing Co. Has a tasting room at 582 Roger Williams Avenue in Highland Park, which it will maintain when it opens a production facility this month at 2601 W. Diversey, after sharing with another brewery in Fulton Market; a taproom at this Logan Square site serving Mexican street food will open early in 2020. Look for its Pay Forward Board and Give Back Mondays, which have contributed $20K to charitable institutions. It's also signed a letter of intent to launch a fermentation science degree program with Southern Illinois University.
Revolution Brewing, 3340 N. Kedzie Ave., 773.588.CANS (2267) revbrew.com This 90,000-square-foot brewery was launched in 2012 and is now the largest independently owned brewery in Illinois, among the 40 largest craft brewers in U.S. Beer, cider and tours offered Wed-Sun. You can also dine and try exclusive one-offs at the brewpub site, 2323 N. Milwauee Ave., 773.227.2739.
Twisted Hippo Brewing Co., 2925 W.  Montrose Ave., www.twistedhippo.com 708.8HIPPO8. This Albany Park/Horner Park brewery and eatery creates a community with near-daily events and its dedicated art space upstairs in the mezzanine. New works are presented every two months with a proper opening and higher percentages "because we know the importance of providing artists a proper living," according to the website. The mantra here is "embrace your strange," exemplified by its logo: a pink hippo with antlers, a pig's tail and wings. Ol St. Auggie's is a hoppy farmhouse beer named for its namesake, St. Augustine of Hippo, the patron saint of beer. Other offerings include Black Umbrella, an oatmeal rye, and Plumpass saison.
Urban Renewal 5121 N. Ravenswood Ave. 773.293.7612, urbanrenewbrew.com Year-old brewery has a two-vessel 15bbl steam brewhouse and a passion to brew a diverse array, from KisS Kolsch, a German-style ale, to Belgian-style Queens of Wit[bier], to Packy New England IPA and Orion's milk stout. Find rotating selection at their bottle shop, (Wed-Fri 3-8, Sat 12-8, Sun 12-6).
Loop/Near Loop
Adams St. Brewery, 17 W. Adams St., adamstreetbrewery.com Great-grandfather Herman Berghoff first began brewing beer in 1887 – and set up a beer station just outside the World's Fair of 1893 when he was rejected for the fair itself. Core beers are lager, IPA, Hefeweizen, dunkel, amber; lead brewer and third generation employee Anthony Coronato's milk stout won 2nd place among low gravity milk stouts from Hop Review.
All Rise Brewing Co. 235 N. Ashland Ave., 312.226.6300 allrisebrewing.com Started by Sean McKeogh, who ran Riot Fests and the punk bar Cobra Lounge. There's a dog-friendly outdoor patio, concerts, food specials Mon-Thurs with an emphasis on local sourcing.
Alulu, 2011 S. Laflin St., 312.600.9865, alulubrew.com Fifteen beers on draft with names meant to evoke science fiction. There's a love of Belgian and malt-driven ales here, beers that can exist without excessive hops, a fireplace for colder weather and huge garage-style door for warmer weather.
Around the Bend Beer, 417 N. Ashland Ave., www.atbeerco.com Classic styles with an experimental edge at the District Brew Yards, shared with Bold Dog Beer Co and Burnt City Brewing. Look for their Fourth Wall, the place for radical collaboration and experimentation.
Baderbrau, 2515 S. Wabash Ave., 312.890.2728, baderbrau.com Started in the late 1980s with a Chicago Pilsner, Baderbrau's name, recipe and yeast strain was acquired by Rob Sama in 2010, who has since been expanding its German-inspired, lager-centric beers. "South Side Pride" is one of its beers and the brewers are big fans of the Chicago White Sox.
Bold Dog Beer Co, 417 N. Ashland www.bolddogbeerco.com, Focus is on a love of bulldogs, American and Belgian brews, it's a member of the District Brew Yards with Around the Bend and Burnt City.
Burnt City Brewing, 417 N. Ashland Ave., 773.295.1270 burntcitybrewing.com
Opened as a North Side brewpub in 2012, this establishment learned in 2015 it could no longer be called Atlas Brewing Co. "From the ashes, we rebuilt bolder, braver and wiser than ever. Burnt City Brewing is about getting back up."  The brewery is now located in the District Brew Yards (with Around the Bend and Bold Dog) and seeks a balance between drinkable and experimental beers.
Crushed by Giants, 600 N. Michigan Ave., in planning, so find it on Facebook
Cruz Blanca, 904 W. Randolph St., 312.733.1975, cruzblanca.com Rick Bayless started this brewpub, with Mexican-style craft lagers and food inspired by Oaxacan streets. Dog-friendly on the patio.
Finch Beer Co., 1800 W. Walnut St. 312.929.4773 www.finchbeer.com  Started in Albany Park, the brewery moved to the Fulton Market District, where its "aviary" offers 10,000 square feet of state-of-the art equipment and experimental brews available only in its taproom. Adjoining warehouse of the same size has all its beautiful can inventory, cooler and aging barrels.
Forbidden Root, 1746 W. Chicago Ave., 312.929.2202, forbiddenroot.com Look for wild ingredients and  botanicals in beers that still manage to feel familiar. All profits from non-consumable merchandise are donated to rotating charities.
Gino's Brewing Co., 500 N. LaSalle St., 312.988.4200, ginoseast.com One of Chicago's main deep-dish pizza creators opened this brewery just north of downtown in 2015, when it also won the U.S. Open Beer Cup.
Goose Island Beer Co., 1800 W. Fulton St., 312.226.1119, gooseisland.com The longest-running brewery in Chicago, begun in 1988 by John Hall after a European sojourn, with a taproom added in 2015. The original brewpub remains at 1800 N. Clybourn Ave.
Great Central Brewing Co., 221 N. Wood St., 855.464.4222, greatcentralbrewing.com Originally a contract brewer for others in the industry, the facility had the allowance to produce its own German-style brews. No. 33 among the Brewers' Association's 50 Fastest Growing Breweries in the US., it's close to the United Center and part of the Chicago Brewing District.
Haymarket Pub and Brewery, 737 W. Randolph St., 312.638.0700, haymarketbrewing.com Close to the landmark site that inspired the labor movement, owned by John Neurauter and Pete Crowley, the latter who started as head brewer at Rock Bottom Chicago.
Illuminated Brew Works, 415 N. Sangamon Ave., http://www.ibw-chicago.com  Artisanal brewery of urban farmhouse styles co-founded by Siebel Institute-trained brewer with a focus on yeast cultivation and fermentation. No. 17 on the Brewers Association's 50 Fastest Growing Breweries in US.
Lagunitas Brewing Co., 2607 W. 17th St., 773.767.9628, lagunitas.com Founder Tony Magee started in Petaluma, Calif and then came home to Chicago and this huge facility adjacent to the Cinespace Chicago studios ("Empire," "Chicago PD," "Chicago Med" and more). Tasting tours daily, but its taprooms are closed Mon-Tues so nonprofits can rent them for fundraisers.
Lo Rez Brewing, 2101 S. Carpenter St., 888.404.2262, lorezbrewing.com Founders Kevin Lilly and Dave Dahl) have a Siebel degree and certification, respectively, as well as time at Metropolitan Brewing. They went low-res "as a way to connect friends and neighbors and make traditional beer for a modern world." The beers here are easy on hops, which may go against the grain but still fits their aim of old-world craftsmanship. Close to Moody Tongue and Alulu.
Marz Community Brewing, 3630 S. Iron St., 773.579.1935, marzbrewing.com  Located in McKinley Park, just off Bubbly Creek in what its website calls "the community of the future," its 4,000-square-foot taproom includes pinball and vintage video games. This collective of home brewers, professional brewers and artists was brought together at Maria's Packaged Goods and Community Bar in Bridgeport. Besides Maria's, the food influence is Kimski, a Polish-Korean street food diner, thanks to Chef Tony Balestreri, who was also at Fat Rice. Art space is next door to the taproom.
Moody Tongue, 2136 S. Peoria St., 312.600.5111, moodytongue.com Started by Jared Rouben, former head brewer at Goose Island's Clybourn brewpub, whose culinary background has led him to create food-infused brews. Fresh oysters and German chocolate cake are the only two items on the menu. There's no sign for this minimalist tasting room; look for the unmarked door.
Motor Row Brewing, 2337 S. Michigan Ave., 312.624.8149, motorrowbrewing.com Head brewer Frank Lassandrello was formerly at Goose Island and specializes in lager and ales in this spot in the historic area for auto-related manufacturers. Live blues jam every Thursday night.
Off Color Mousetrap, 1460 N. Kingsbury St., 312.929.2916, www.offcolorbrewing.com/taproom Tucked away next to a Whole Foods around North & Clybourn, the brewery's taproom offers adventurous, anti-hoppy selections: Apex Predator Farmhouse ale, Tooth & Claw, Troublesome Wheat Beer and Very, Very Far. Check out the house cocktails too. The brewery in Hermosa (see listings, Northwest) offers order pickup by appointment and at 3-6 p.m. Thurs/Fri bottleshop.
On Tour Brewing Co., 1725 W. Hubbard St., 312.796.3119, ontourbrewingco.com Nine months after opening in January 2017, this brewery won two medals at the 2017 Great American Beer Festival for its Maibock and Low Boy as well as the prize for top Very Small Brewing Company. Its focus is still "approachable" beers. Close to the United Center.
Printers Row Brewing, www.facebook.com/printersrowbrewing/ Bookbinder Blonde was its July release.
Rock Bottom Restaurant & Brewery, 1 W. Grand Ave. www.rockbottom.com/locations/chicago Located in the heart of River North and close to the River Walk, its Chicago Snowcast won gold at the world beer cup for an American Belgo-style ale. Beers are made on-site, with a 30,000-pound grain silo on the patio.
Vice District Brewing Co., 1454 S. Michigan Ave., 312.291.9022, vicedistrictbrewing.com Intended as a South Loop gathering space, you find a lot of fitness-related events here as well as mostly British-inspired beers, with some German and Belgian input.
South
Argus Brewery, 11314 S. Front Ave., www.argusbrewery.com Father/son team say their hard-working, can-do Chicago 'tude means flavor, depth, and carefully brewed taste in this Pullman brewery, located in the former Schlitz distribution stables.
Englewood Brews, 821 W. 63rd St. englewoodbrews.com Opening next year right off the CTA Green Line, this brewery intends to be a catalyst for neighborhood development through job development, a gathering space, a showcase for local arts and culture. "We are making a significant economic investment in Englewood because we believe that the community can thrive with a holistic approach to growth and development without displacement," say founders Steve Marchese and Lesley Roth.
Horse Thief Hollow Brewing Co., 10426 S. Western Ave., 773.779.2739, horsethiefbrewing.com Owner Neil Byers was a chef for nearly 10 years in Charleston, S.C., so expect "Southern gastropub" food like BBQ, gumbo and Illinois-raised lamb burgers and beer given equal care: Chicago Magazine rated it one of city's top 50 bars. Monthly live music shows and Art on Tap, showcasing work of local artists.
Is/Was Brewing, 3630 S. Iron St. https://www.instagram.com/iswasbrewing In progress
Open Outcry, 10934 S. Western Ave., 773.629.6055, openoutcrybrewing.com Seasonable, easy-drinking beers anyone can enjoy as well as complex ales for cognoscenti. You can even get beer poured directly from one of the tanks.
Whiner Beer Co., 1400 W. 46th St., 312.810.2271 whinerbeer.com Located in The Plant, which houses a fish farm, farmers market and other businesses that use each other's products, its tap list includes Belgian- and French-inspired ales. Head brewer Brian Taylor was formerly at Goose Island.
-Compiled by Suzanne Hanney, from Beermiscuous Field Guide, thehopreview.com and individual websites