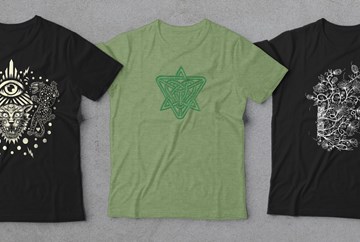 By: Staff
January 29, 2018
Giveashi*t has teamed with StreetWise and local artists to make hand-screened designer tshirts. 100% of the profits of every T-shirt sold will go to StreetWise and StreetWise vendors.
Over 20 new designs and lots of other screenprinted goods, including a shirt designed by Jeff Tweedy of Wilco, are all available at www.giveashirt.net now!
GiveaShirt is a venture of Daily Planet Ltd., a Chicago based full-service video production company that creates and edits videos, animations and motion graphics for broadcast and web. Please contact the Daily Planet at www.dailyplanetltd.com.