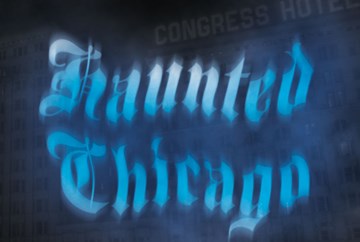 By: Suzanne Hanney
October 21, 2019
St. Valentineís Day Massacre site
On Feb. 14, 1929, four men –including two dressed as police officers -- entered a warehouse at 2122 N. Clark St. that George "Bugs" Moran used to store liquor. But this was no Prohibition raid; the would-be cops pulled machine guns from under their overcoats and gunned down six members of Moran's gang and a hanger-on.
Al Capone, head of Chicago's crime syndicate, was seen as the most likely suspect because Moran's North Side gang was the biggest obstacle to Capone's overall authority, notes the Encyclopedia of Chicago. Moreover, Moran had "hijacked Capone's liquor shipments, competed in protection rackets and murdered Capone allies." Capone, who was in Florida at the time, was never tried for the crime but its violence turned public opinion – and the FBI -- against him. (A Chicago magazine article in May 2010, however, made the case that the massacre was revenge against the Moran gang for the murder of a cop's firefighter son.)
The warehouse was torn down in 1967 and the site is now a parking lot for a Chicago Housing Authority building, where passersby hear "insistent wails that have no source," said Chicago Hauntings tours operator Ursula Bielski in her book, "More Chicago Haunts." Neighborhood dogs whimper and bark and have to be dragged past the site, she wrote. The dogs are possibly reacting to a surge of energy produced when Highball, a German shepherd owned by Moran's auto mechanic, strained at his leash as he saw his master shot.
The Congress Plaza Hotel
USA Today called the Congress Plaza Hotel at 520 S. Michigan Ave. one of the most haunted hotels in the world, while Travel & Leisure magazine named it the most haunted site in Illinois.
The hotel's north tower was built in 1893 to house visitors to the World's Columbian Exposition with Dankmar Adler and Louis Sullivan as consultants. Holabird and Roche designed the south tower, built between 1902 and 1907.
Despite its "gorgeous lobby, brimming with history, it feels like something dark is lingering in the air," said Buzzfeed writer Anna Kopsky. Chicago Hauntings tour operator Ursula Bielski likewise said that most of her tour participants agree that "something is not right" when they step inside.
Kopsky went to a 12th floor room that is sealed off without a doorknob. She knocked – and something knocked back. Reporter Dan DeBaun from WJON radio in St. Cloud, MN, also visited the 12th floor. "I started feeling a little off, like I was being watched." Both Kopsky and DeBaun mentioned Room 441, where a shadow woman kicks guests awake from the foot of the bed.
Bielski, who has done three dozen investigations since 1989, said on her website that the hotel has no fewer than 47 haunted rooms. A New York man who checked in alone in 1910 went straight to the lake and shot himself, a mining investor and his wife attempted suicide by cyanide in 1916, a woman who had fled Nazi Europe threw her two sons out of a 13th floor window. The Florentine Ballroom was used as a roller rink and security guards told Bielski they've heard the sound of old skate wheels and a piano playing by itself. Brides and grooms who snap photos in the Gold Room, meanwhile, often have one or more people missing from the photos.
Tripadvisor guest Karen S, however, was skeptical. With a little prodding, she was given a private "ghost tour" by a hotel employee and didn't see or hear any ghosts. "It's just a big, sprawling old hotel with a luscious past…" She could hear the L on Wabash Avenue, though.
Eastland Disaster site
On July 24, 1915, employees of the Western Electric Hawthorne plant eagerly approached the Clark Street dock on the Chicago River to board the S.S. Eastland for the annual company picnic in Michigan City, IN. But the Eastland was notoriously unstable, and in the wake of Titanic sinking three years earlier, it had just been outfitted with additional lifeboats and rafts, which further lifted its center of gravity.
Around 7:30 a.m., the Eastland listed to its port side and then rolled over in the Chicago River. Those who were standing on the starboard side simply climbed out. But those on the underside of the ship were suffocated and crushed by other people who slid against them. The Eastland is Chicago's biggest loss-of-life disaster: 844 people died, including 22 whole families (the death toll for the Chicago Fire, in comparison, is between 250 and 300).
The bodies were taken to the Reid-Murdoch building across the river, still standing today with its landmark clock tower. A second temporary morgue was the 2nd Regiment National Guard Armory building in the West Loop, which later became Harpo Studios.
Polish, Czech and Hungarian homes near the Hawthorne Works in Cicero were draped in mourning crepe in the days after the disaster. The plant made telephone equipment and was like a small city unto itself, with nearly 25,000 employees. Wednesday, July 28 was a day of funerals: nearly 700 victims were buried, according to Smithsonian Magazine. Fifty-two gravediggers working 12 hours a day couldn't keep up. Nor were there were enough hearses, so Marshall Field's provided 39 trucks.
But one body still hadn't been claimed: No. 396, which newspapers nicknamed "Little Feller." His parents and sister had also died, so his grandmother made the identification, based on the brown knee pants he was wearing, part of a new suit.
Speaking on a Ghostlypodcast.com, Tony Szabelski of Chicago Hauntings ghost tours said that people working in the Reid-Murdoch building after-hours report hearing footsteps and seeing lights flicker on and off, while restaurant diners see faces in the water – and sometimes even call police. Szabelski has himself seen ghostly faces in the water on photos shot by his tour participants.
Once the former armory became Oprah Winfrey's Harpo Studios, there were reports of ghosts: sounds of children running and playing, of a woman weeping in the restroom, night security hearing crashing sounds with nothing to be found upon reaching the site -- and "a grey lady" caught by security cameras, Szabelski said.
Meanwhile, on the centennial in 2015, the Eastland Disaster Historical Society hosted an event that drew descendants of survivors, victims, and responders. The number "844" was a constant, from an $844 catering bill to the hospital room number of a woman who was unable to attend because of previously scheduled surgery.
Death Alley
The Iroquois Theater fire on December 30, 1903 remains the deadliest theater fire in U.S. history: 603 people lost their lives when a limelight caught on a piece of drapery during the holiday play, "Mr. Bluebeard." There was no connected fire alarm, no sprinklers over the stage and the asbestos curtain that should have protected the audience stalled halfway down. Exit doors were obscured by curtains and doors opened inward, trapping those who were trying to flee.
There were no fire escapes or ladders and the few doors that did open were four feet over the sidewalk, so that jumping was nearly as precarious. Bodies piled up six deep near the balcony exits; some people were even knocked down by the falling bodies, only to be pulled out alive later from the pile.
The fire's legacy was "the lasting effect that it has had on fire regulation standards," noted a blog for the Chicago Public Library. Within weeks of the fire, fire sprinklers, alarms, limits on occupancy all came before the Chicago City Council, which tightened building codes to require clearly marked exits and swing-out doors for every public building in the city, "setting a standard for the rest of the nation."
Located at 24-28 W. Randolph St., the Iroquois Theater was torn down and replaced in 1926 by the Balaban & Katz chain's Oriental Theater, which was designed by Rapp & Rapp, the same architects as the Uptown Theater, the Chicago and the Riviera. Now owned by Broadway in Chicago, the Oriental Theatre was renamed the Nederlander last year.
The alley behind the Nederlander served as a temporary morgue, so it has been nicknamed "Death Alley." Visitors report faint cries and apparitions and feelings of being touched or pinched by invisible entities.
Lincoln Park
When Chicago was established as a city in 1837, North Avenue was actually its northern boundary and the state of Illinois granted a parcel of land along the lake between North and Armitage Avenues as a city cemetery. Its "potter's field," for indigent people who could not afford to buy their own graves, was on the southeast side of the site, about where the Lincoln Park baseball fields are today; the city's first Jewish cemetery was located at what is now the northernmost baseball diamond, according to hiddentruths.northwestern.edu, a project begun by artist Pamela Bannos.
In 1845, the Roman Catholic archdiocese of Chicago purchased land on the opposite side of North Avenue, between Dearborn and what is now Astor Streets, for a cemetery which extended two blocks south to Schiller Street.
But as early as 1859, Dr. John Rauch, who would later become president of the Illinois State Board of Health, expressed the concern that bodies buried below the water table oozed bacteria into nearby Lake Michigan, the city's drinking water supply.
There were also the recreational needs of the growing city. In 1860, the City designated 60 acres north of the cemetery as a park and in 1864 it forbid burials in the cemetery, except for lots that had already been sold. Three years later, most of the 4,000 bodies of Confederate soldiers who had died at the Camp Douglas prisoner of war camp on the South Side had been exhumed from the potter's field and taken to Oak Woods Cemetery on the South Side.
The Lincoln Park Commission took control of the land in 1869 but had little money. The Chicago Fire of 1871 created more confusion by obliterating many markers. A year later, the Chicago Tribune reported that over 10,000 graves remained but were being removed at the rate of 20 a day. Yet less than a month later, another Tribune story inexplicably said the job was completed.
Bannos, however, reckons that of 35,000 people buried in the City Cemetery, 12,000 are unaccounted for. Furthermore, when the Chicago History Museum excavated for its new parking garage in 1998, parts of 81 different skeletons were found. And in 2008, bones were discovered during reconstruction of a property at 1453 N. Dearborn St., between Burton and Schiller in what had been the Catholic Cemetery.
Fort Dearborn Killing Fields
Chicago's earliest haunting may well be the Battle of Fort Dearborn during the War of 1812. Built by the U.S. government in 1803 to support the strategic transportation site between the Great Lakes and the Mississippi River, the fort sat on a hill on what is now the south bank of the Chicago River at Michigan Avenue. You can see brass markers on the spot today.
In summer of 1812, a confederation of Native Americans aligned with the British, hoping to regain their territories from the Americans. After a British victory at Mackinac, Fort Dearborn's commander received an order to evacuate: Fort Dearborn could no longer be supplied nor reinforced.
Before roughly 60 civilians and soldiers set out on Aug. 15, 1812 on a march to Fort Wayne, Fort Dearborn's commander had promised to give remaining provisions such as food, calico, whiskey and gunpowder to the local tribes. He changed his mind, however, and Native American historians say that breaking his promise raised the tribes' ire. When the evacuees had gone roughly two miles along the lakefront sand dunes to what is now 18th and Calumet in the Prairie Avenue District, they were attacked and killed by roughly 500 Potawatomi. The site is reportedly haunted today. The Native Americans burned Fort Dearborn to the ground and a new fort was not built there until 1816.
The Alley of the Biograph Theater
Robbing banks and police arsenals and staging three jail breaks across the Midwest, John Dillinger and his gang had killed 10 men and wounded seven others – including a sheriff – when the Chicago FBI office received a tip that he would visit the Biograph Theater that night at 2433 N. Lincoln Ave. (now the Victory Gardens theater complex).
At 10:30 p.m. July 22, 1934, after a performance of "Manhattan Melodrama" starring Clark Gable, Dillinger walked out of the theater with two women. One of them wore a distinctive orange dress, as she had promised. An FBI agent lit a cigar to signal others nearby.
Dillinger quickly realized what was happening and grabbed a pistol from his right pocket as he ran south to the alley.
The FBI agents fired five shots and three hit Dillinger, who fell face down on the pavement and was pronounced dead 20 minutes later.
There are reports of a shadowy man running toward the alley, John Kachuba wrote in "Ghosthunting Illinois." "He runs, then staggers, then falls and disappears almost as if reenacting the shooting over and over again."
However, in July Dillinger family members said the body in Dillinger's Indianapolis grave was not his and they sought to have it exhumed. They cited new evidence such as mismatched eye color, fingerprints and ear shape.
The Cook County Coroner's report had listed the corpse's eye color as brown, but Dillinger had blue eyes. However, ABC7's I-Team noted that a more recent coroner had told them that death clouds the cornea so that eye color can be hard to discern. The Sun-Times also noted that Dillinger had undergone plastic surgery as a fugitive. And the FBI said that three sets of fingerprints matched.
Jane Addams' Hull House
Soon after she founded Hull House in 1889 at 800 S. Halsted St., Jane Addams was perplexed by requests of young immigrant women in the neighborhood to see the horned-and-hoofed "Devil Baby" she kept upstairs.
Addams confronted the myth proactively, by listening to the women "with a keenly interpretive eye [that] revealed [the story] as a complex expression of cultural concerns," Ursula Bielski wrote in "Chicago Haunts." In the Italian version of the tale, a Catholic girl had married an atheist who tore her picture of the Virgin Mary off the wall, and declared that he would sooner have the Devil in his house. The Jewish variation features the father of multiple daughters who told his wife he would prefer the Devil to another girl.
Boom, and boom, again.
Addams eventually realized that the women visiting her with these rumors needed to be heard. They had perhaps dealt with abuse during their pregnancies. Repeating the threat of a Devil Baby to abusive husbands was a cautionary morality tale they could keep in their arsenal.
Nevertheless, Addams kept pitchers of water on her stairs because of the old folk tale that ghosts can't cross a running stream, Bielski noted. Nighttime visitors to Hull House have seen a tiny face at an upstairs window as well as fog and feelings of unease. The tale also inspired the movie "Rosemary's Baby."
Graceland Cemetery & Inez Clarke
Located just three blocks north of Wrigley Field at 4001 N. Clark St., Graceland Cemetery was the idyllic rural replacement site for the City Cemetery, starting in 1860. Early settler John Kinzie is buried here, along with a who's who of 19th century Chicago: Marshall Field, railroad car builder George Pullman, hotel magnate Potter Palmer and World's Fair of 1893 architect Daniel Burnham, whose ghost is said to wander as if he were still inspecting the Jackson Park fairgrounds, according to Chicagohauntings.com
But it is the grave of Inez Clarke, who died in 1880 at the age of 6, that draws the spookiest attention. A statue of Inez, daintily seated with her parasol, is said to disappear during violent storms. A security guard reportedly walked by her monument one night and found its glass case empty; he fled the cemetery and left its gates unlocked.
HH Holmes Murder Castle
As told in the book, "The Devil in the White City," the World's Fair of 1893 gave H.H. Holmes an opportunity to indulge his murder fantasies in a booby-trapped, sound-proofed, labyrinthine apartment complex he built at 63rd and Wallace in Englewood. After he lured young women visitors to the fair with the promise of cheap lodging, he poisoned them with gas piped into their rooms. Trap doors dropped the victims down chutes to basement acid vats and quick lime that dissolved their bodies.
Holmes claimed during his lifetime to have killed 200 people but actually confessed to 27 murders. He was apprehended after the fair in October 1893 in Boston for the alleged murder of his assistant and two of the assistant's children and hanged in Philadelphia in 1896.
The Murder Castle was torn down in 1938. An eastern abutment of the Englewood post office, built later at 611 W. 63rd St., juts a bit onto the murder site, says Mysterious Chicago tour leader and author Adam Selzer. Selzer ventured down into the basement of the post office and adjoining space and collected ghostly evidence.
"I would only say with confidence that three people were killed here, six to eight tops," he said, including a person who died off-site after being poisoned there. He has talked to neighborhood people who remember the Murder Castle from their childhoods and who remained superstitious about it.
Rosehill Cemetery
Located at 5800 N. Ravenswood Ave., Rosehill Cemetery dates to 1859 as another "rural" cemetery outside what was then the city of Chicago. Famed for its Victorian monuments, its castle-like gatehouse was designed by William Boyington, who also did the Water Tower.
The final home of mayors and governors, one of its most famous mausoleums contains 14-year-old Bobby Franks, killed by Nathan Leopold and Richard Loeb in May 1924: a "thrill" crime that shocked the nation at the time.
Its community mausoleum, built in 1912, is the resting place for three merchant kings: John G. Shedd, a president of Marshall Field & Co.; Aaron Montgomery Ward and Richard Warren Sears, founders of namesake stores. Shedd donated $3 million to establish the Shedd Aquarium; his chapel features seashells and seahorses and his tomb a Tiffany window that casts a watery blue light at sunset. Ward died in 1913 and Sears a year later. Wearing top hat and tails, Sears has been seen strolling to Ward's tomb, but he has been unable to provoke a response from his rival, according to Ursula Bielski's "Chicago Haunts."
Museum of Science and Industry
Defense attorney Clarence Darrow successfully kept Nathan Leopold and Richard Loeb from execution in the murder of Bobby Franks. The so-called "attorney for the damned," an agnostic, Darrow promised to fight his own death as well.
Darrow lived close to Jackson Park and called the vista from the footbridge over the lagoon in front of the Museum of Science and Industry "the prettiest view on Earth." After his death in March 1938, his ashes were spread around the nearby Osaka Garden and Wooded Island in the park. Friends visited the site annually because of Darrow's promise to return then from the afterlife. People standing on the footbridge that now bears his name have seen a ghostly man resembling Darrow across the lagoon on the back steps of the museum.
The Drake Hotel
Seeing her husband with another woman at a gala New Year's Eve party in 1920, soon after the Drake Hotel opened, a "Woman in Red" jumped out of a 10th story window. Her ghost has since been seen roaming the 10th floor and the hotel's Palm Court.
A few years later, after the "trial of the century" for the murder of their son Bobby Franks, his parents moved out of their Kenwood mansion and into the hotel, in an attempt to avoid gawkers. They lived there until their deaths, when they were interred with him at Rosehill Cemetery.
Also at the hotel, in an unsolved crime from 1944, socialite Adele Born Williams walked into her room and was murdered, allegedly  by a Woman in Black who pulled a pistol from her purse.