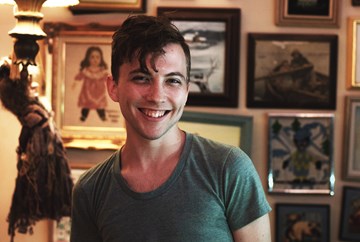 By: Dave Hamilton
June 5, 2018
As far as gay history is concerned, the Stonewall riots of 1969 in New York City are considered to be a defining moment - the start of a queer revolution. But the gay rights movement in America was actually started decades before, notably in 1920s Chicago, when Henry Gerber founded the Society for Human Rights. Inspired by Gerber's attempt at organized activism, The Mattachine Society was founded by Harry Hay in 1950 and became a pioneering voice for the gay rights movement in America. The Mattachine podcast follows the trials and tribulations of these original gay rights activists, celebrating these often forgotten stories of the past.
StreetWise sat down with Devlyn Camp, the creator and producer of the Mattachine podcast, to talk about inspiration, preserving the LGBTQ legacy, the timeliness of the subject matter, and the urgency to tell these mostly uncelebrated stories of queer history.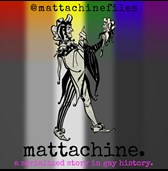 StreetWise: How did you get started with this podcast?
Devlyn Camp: I got started because I was starting to work in TV in LA, I was trying to write a script. I already had an interest in in gay history so I started reading a book called "Behind the Mask of the Mattachine" by James Sears. It inspired me and it spun me off in many directions, where I found books about the FBI, the homophile rights movement of the 1950s, and the Lavender Scare. I quickly realized that it was not just going to be a TV pilot, it was just too much material. The story also became something that I felt was essential to tell right now, I didn't want to have to wait to sell this to make a TV show. At that time podcasting was becoming a big deal. It really became a combination of good timing and the need to tell the story immediately.
Why was making a podcast an attractive option for you?
Serialized podcast. When I started researching, [the podcast] "Serial" had just debuted, and I wanted to make serialized television already. This became the perfect medium to tell this story in the fastest way possible. Even though the fastest way possible took me two years!
The series starts with a Chicago influence. Is that deliberate or coincidence?
The Mattachine was anonymous, and I wanted to explore why. I read that Harry Hay had heard about Henry Gerber in Chicago, who had tried to start a similar group, but he put his real name on it. He was caught and shut down so quickly because he put his real name on it, which inspired Hay to make the Mattachine Society anonymous.
What kind of responses have you been getting since you have begun?
I have gotten some good feedback. People have told me that they have never really thought about queer history. Others have thought about it, but they haven't had the time or energy or resources to look into it themselves. Many think about Stonewall [in terms of gay history], but that is pretty much it. Most people haven't even heard of the Mattachine Society or other homophile organizations. The podcast makes it easily accessible, and it is easier to take down when it is told in a soap opera format.
What can we expect from season 2?
Season 1 is a very cis-gendered, white male story and that is to the detriment of the Mattachine's being. You can see at the end of the first season how the Mattachine falls apart in a huge way because they were very unaccepting of anyone who wasn't a cis, white, masculine male. So season 2 is focusing on other organizations that sprung out in 1954 forward like the Daughters of Bilitis, a lot of transgender rights movements in San Francisco, people of color… It will still follow the Mattachine, but it will be showing them juxtaposed to other organizations fighting for other types of queerness, which is very exciting.
For more information, and to listen to Mattachine: A Serialized Story in Gay History, visit mattachinepod.com.
Mattachine is also available on iTunes and Stitcher. Follow Mattachine on Facebook, Instagram, and Twitter at @mattachinefiles.