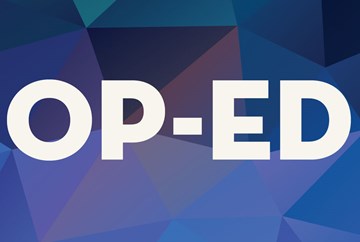 By: Dr. Victor G. Devinatz
April 9, 2018
On April 4, 1968, Martin Luther King was leading a black sanitation workers' strike among American Federation of State, County and Municipal Employees (AFSCME) Local 1733 members in Memphis when the Civil Rights leader was assassinated.  While the US civil rights movement's first phase focused on attaining formal legal rights (e.g. the 1964 Civil Rights Act and the 1965 Voting Rights Act), King realized that the movement's second stage must center on obtaining economic equality. And while he viewed black worker unionization as absolutely necessary for acquiring economic equality, King supported labor long before the Memphis strike. The 50th anniversary of his assassination is an excellent time to revisit King's contributions and views on labor as expressed in his speeches and writings.
While a teenager working in an integrated factory for two summers, King concluded that poor white workers were exploited as much as indigent black workers. He realized that achieving racial justice and economic justice were necessarily interrelated. 
King always viewed the labor and civil rights movements as strongly connected. At the December 1961 American Federation of Labor – Congress of Industrial Organizations (AFL-CIO) Convention, he stated that virtually all blacks were workers and that their needs were "identical" to those of labor, which is why blacks "support labor's demands." In a January 1962 letter to the Amalgamated Laundry Workers, King argued that for achieving "human dignity," the alliance that "can have the greatest impact" was blacks and labor because their destinies "are so closely intertwined."  To the October 1965 Illinois AFL-CIO convention, King acknowledged unions' crucial role during the Great Depression, remarking that it was labor that converted "misery and despair into hope and progress" not only for union members but for society as a whole through attaining living wages, unemployment insurance, Social Security, and government aid for the poor.    
In his 1967 book, "Where Do We Go From Here: Chaos or Community?" King argued that because more black workers were obtaining low-paid service industry jobs due to automation displacing them from manufacturing industries, the unionization of black workers was indispensable. However, King recognized as well that labor needed black workers for retaining "its relative strength in the whole society."  And in a May 1967 speech before the New York City Teamsters and Allied Trades Councils, King noted that black citizens' primary goal was eliminating poverty in their lives and in those of the white poor.  Since the labor movement "was the first and pioneer anti-poverty program," King contended that black workers must "turn to the Labor movement."     
King's death led to President Johnson calling in federal troops to Memphis while ordering Undersecretary of Labor James Reynolds to mediate the strike. On April 8, Coretta Scott King, King's widow, and the Southern Christian Leadership Council, led a peaceful march in Memphis commemorating King and supporting the strike, which drew 42,000 participants. Local business leaders, weary of store boycotts and demonstrations, called on Henry Loeb, Memphis' mayor, to end the walkout. Union and city officials negotiated a contract on April 16, which was unanimously approved by AFSCME Local 1733 members.                   
According to the noted labor historian Michael Honey, the Memphis strike was a US labor history milestone.  AFSCME became Memphis' largest and most powerful union, eventually organizing the city's predominantly white firefighters, teachers and police officers. Additionally, the strike led to myriad union organizing successes and labor contracts among and for black and white public workers throughout the nation.           
Black workers have clearly benefited from union representation. Among all racial and ethnic groups in 2017, blacks have the highest membership rate at 12.6 percent, while black union members earn 36 percent more than nonmembers.  Economic equality, however, appears to be a far-off goal: US black families earn $57.30 for every $100 earned by white families.  Moreover, black families hold a mere 5 percent of white families' wealth.
King decried that workers could have full-time jobs yet earn wages inadequate to support themselves and their families. In his April 3, 1968 speech in Memphis, King stated "that whenever you are engaged in work that serves humanity and is for the building of humanity, it has dignity and it has worth."  A revitalized US labor movement would reduce economic inequality while restoring dignity and worth to workers' lives.
Dr. Victor G. Devinatz is Distinguished Professor of Management, specializing in labor relations, and was the Hobart and Marian Gardner Hinderliter Endowed Professor (2014-2015) at Illinois State University.  He can be contacted at vgdevin@ilstu.edu.