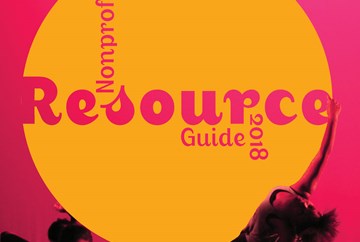 By: Dave Hamilton
August 27, 2018
A Safe Haven Foundation
2750 W. Roosevelt Rd., Chicago, IL  60618, 773-425-8300, www.asafehaven.org
Neli Vazquez Rowland, President,
neli@asafehaven.com           
A Safe Haven Foundation is a 501(c)(3) not for profit, social enterprise that helps people aspire, transform and sustain their lives as they transition from homelessness to self-sufficiency with pride and purpose. A Safe Haven's social and economic impact unites families, stabilizes neighborhoods, and creates vibrant, viable communities.
Volunteer Opportunities: Choose A Safe Haven for your next team building or community outreach project/individual volunteering opportunity! Each project is designed to meet your Corporate Social Responsibility goals while providing a fun-filled experience. For more information, visit www.asafehaven.org/volunteer
Access Living
312-640-2100, generalinfo@accessliving.org
Marca Bristo, President & CEO,
bmccauley@accessliving.org, 773-640-2107
Access Living is a cross–disability organization governed and staffed by a majority of people with disabilities. It is an agent of social change that offers peer-oriented independent living services; public education, awareness and development; individualized and systemic advocacy; and enforcement of civil rights for people with disabilities.
www.accessliving.org
Advocates for Adolescent Mothers
Advocates for Adolescent Mothers is committed to empowering young parents by providing them with the tools, resources, and support needed to break the cycle of poverty, establish prosperity, and prevent child abuse.
Lillian Harris, PO Box 43234, Chicago, IL 60643, www.advocatesforadolescentmothers.com, Lillian@advocatesforadolescentmothers.com
Services: Educational Empowerment Program: Provides financial and socio-emotional support to young moms who are in college; Holiday Drive Program: We collect and distribute toys and outerwear to young moms and their children each year for Christmas.
Volunteer Opportunities: Advocates for Adolescent Mothers is looking for mentors, event coordinators, digital marketing, host committee, holiday help, advisory committee, board members and more. Connect with us on VolunteerMatch for the most up-to-date volunteer opportunities.
After School Matters
66 E. Randolph St., Chicago, IL 60601,
(312) 742-4182
Mary Ellen Caron, CEO
Our mission is to provide Chicago public high school teens opportunities to explore and develop their talents, while gaining critical skills for work, college and beyond.
www.afterschoolmatters.org
Volunteer Opportunities: help to support an instructor and their program. Provide mentorship, resume writing and interview workshops for our teens. Greet guests at one of our events.
After School Matters Gala 2018: 5:30 p.m. Monday, September 24 at Wintrust Arena, 200 E. Cermak Road, Chicago. https://www.afterschoolmatters.org/support-us/events/gala/
All Chicago Making Homeless History
All Chicago unites our community and resources to provide solutions that ensure and sustain the stability of home. We prevent and end homelessness through emergency financial assistance, community partnerships, data analytics, and training and research. Our signature autumn event, Breakfast with All Chicago, unites the private, corporate, and social service communities to raise critical funds that work to prevent and end homelessness. 
Dr. Nonie Brennan, CEO, p: 312-379-0301 x13; nbrennan@allchicago.org
651 W. Washington, Suite 504, Chicago, IL 60661, p: 312.379.0301, f: 312.379.0304
info@allchicago.org, www.allchicago.org
Almost Home Kids
211 E. Grand Ave. on the 6th floor
of the Ronald McDonald House.
www.AlmostHomeKids.org
President & Executive Director – Deborah A. Grisko, RN / dgrisko@AlmostHomeKids.org
Community Outreach Coordinator – Lisa Snow / lsnow@AlmostHomeKids.org
Almost Home Kids provides a Transitional Care Program for children with complicated health care needs who are ready to be discharged from a hospital but for whom preparations at home need to be made. In a comforting, homelike setting, children receive 24-hour medical and nursing support. AHK trains families to care for their children who are medically fragile and to prepare the home for the arrival of their children.
Volunteer Opportunities: We rely on volunteers daily. We are seeking individuals interested in volunteering with our children for an hour or two at a time: weekly, monthly or anything in between. Volunteer shifts are seven days a week from 10 a.m. to 7 p.m.  After an orientation, volunteers self-select their shifts. They need to complete an online Application Form; register & attend a 1.5 hour Orientation, have a current TB test, a seasonal Flu shot (during Flu season) & clear a Background Check.
If you can't commit to volunteering regularly, you might coordinate a small Donation Drive for items on our Wish List.
Aquinas Literacy Center
Aquinas Literacy Center is a community-based organization in McKinley Park on the southwest side. Since 1996, Aquinas has served the immigrant community by offering free individualized instruction in the English language. Using trained, volunteer tutors, Aquinas serves over 200 learners annually. English Literacy Tutors commit to 90 minutes of one-on-one instruction per week with an assigned learner, plus an additional 20-30 minutes for preparation and minimal paperwork. Classes are scheduled 9am to 8pm, Monday through Wednesday or Thursdays between 9am and 5pm. Because consistent instruction is important in learning a language, we ask that tutors commit to the same day and time every week and commit to tutoring for a minimum of four months, preferably longer. Before you begin tutoring with us, we require that you participate in 13 hours of pre-service training. After the initial 10-hour training workshop, you will complete the final three hours of training during regular Center hours.
We need new tutors. Our next Tutor Training Workshops will be September 7 (6-9 p.m.) and 8 (9 a.m.-4 p.m.); October 12 (6-9 p.m.) and 13 (9 a.m.-4 p.m.); November 9 (6-9 p.m.) and 10 (9 a.m.-4 p.m.). Attendance on both days are required in order to begin tutoring. If you are interested, contact Sabrina Poulin, Volunteer Coordinator at sabrina@aquinasliteracycenter.org or call us at 773-927-0512.
Aquinas Literacy Center is located at 1751 W. 35th St., Chicago IL 60609.
Back on My Feet Chicago
1467 N. Elston Ave., Suite 201, Chicago, IL 60642; T. 773-697-8508;
info@backonmyfeet.org
Executive Director: Meredith Weber;
T. 773-697-8508; E.Meredith@backonmyfeet.org
Mission Statement:
Operating in 12 major cities coast-to-coast, Back on My Feet uses running, community support, and essential employment and housing resources to support individuals every step of the way from homelessness to independence. Success is measured not only by the health impact of miles run, but also by how many individuals obtain education, jobs, and a place to call home.
https://backonmyfeet.org/
Volunteer Opportunities: We seek people who want to run alongside our members once a week on Mondays, Wednesdays, or Fridays at 5:45 a.m. at one of our two teams: in the West Loop at St. Leonard's Ministries (2100 W. Warren Blvd.) and in Uptown at North Side Housing (941 W. Lawrence Ave.). We also have one-time volunteer opportunities throughout the year.
Events: Treadmill Challenge, 4 to 8 p.m. Wednesday September 26 inside AT&T on Michigan Avenue; 8th Annual Back on My Feet Chicago Gala, 6 p.m. Saturday November 10 at the Fairmont Millennium Park
Best Buddies Illinois
Contact information: Emma Reutter, 312.828.9313,  illinois@bestbuddies.org;  Executive Director: Adam Wilt, 312.828.9313, adamwilt@bestbuddies.org
Best Buddies International is a nonprofit 501(c)(3) dedicated to establishing a global volunteer movement that creates opportunities for one-to-one friendships, integrated employment and leadership development for people with intellectual and developmental disabilities (IDD). 
Volunteer Opportunities: Are you interested in opening a school friendship chapter, being matched in a 1v1 friendship, serving on a board, or all three?! Give us a call or send us an e-mail and we will help you figure out how to get involved!
Events: Champion of the Year, October 19 at Theater on the Lake. Along with food, drinks, silent auction, and live music, the evening will be filled with friendship and celebration as we crown Chicago's Champion of the Year.
Hot Cider Hustle 8K, Saturday, November 10 at Montrose Harbor. If you would like to volunteer the day of the Race, contact Kate Morrissey at katemorrissey@bestbuddies.org Use PROMO Code BESTBUDDIES2018 for 10% off registration!
www.bestbuddies.org/illinois/
Care for Friends
Care for Friends provides easy access to community, food and overall wellness for Chicago's most vulnerable and under-served people, in an atmosphere of dignity and respect so they can achieve a better quality of life. Health Care for Friends: ongoing Second Saturday 10:30 to 11:45 a.m.; Foot Clinic: every third Saturday and final Monday 10:30 to 11:45 a.m.
We are currently looking for volunteers in health care, food preparation, and footcare.
Gary Kenzer, Executive Director, 530 Fullerton Parkway, Chicago, IL 60614; Gary@CareForFriends.org;
773-932-1010 Office
www.CareForFriends.org; facebook.com/CareForFriends; twitter.com/Care_FF; www.linkedin.com/company/10313678
Center for Neighborhood Technology
Bob Dean, Chief Executive Officer, bobdean@cnt.org
The mission of the Center for Neighborhood Technology (CNT) is to build more livable and sustainable urban communities. CNT fulfills this mission by delivering game-changing research, data tools and solutions, and on-the-ground demonstrations to address environmental and social challenges and make advocacy successful in neighborhoods in Chicago and across the country. www.cnt.org
Volunteer Opportunities: The Great Lakes Restoration Initiative is planting trees on public grounds this fall and upcoming spring. We are seeking tree planting volunteers and communities interested in becoming tree recipients. The trees are free, but they do require a watering commitment. Please email Rebecca at rraines@cnt.org.
Other volunteer opportunities in transportation, water, and sustainable economic development occur throughout the year. Email Bridget at bridget@cnt.org.
Chicago Foundation for Education
1 N. LaSalle St., Suite 1675, Chicago, IL 60602, 312-670-2323, cfe@cfegrants.org, www.cfegrants.org
Sarah Hoppe Knight, Interim Executive Director/Director of Programs, 312-670-2033, SHoppeKnight@CFEgrants.org
The mission of the Chicago Foundation for Education (CFE) is to provide support and resources to Chicago Public School teachers, empowering them to enhance their classroom experiences and ultimately their students' lives.   
Volunteer Opportunities: CFE depends on volunteers; visit a school to observe CFE-supported teachers, review grant applications submitted for any of CFE's programs, or help the Teacher Workshop.
Chicago HOPES for Kids
641 W. Lake St., Chicago, IL 60661;
312- 690-4240;
contact@chicagohopesforkids.org
Patricia Rivera, Executive Director,
patricia@chicagohopesforkids.org
Chicago HOPES for Kids provides educational support for children living in Chicago's homeless shelters. It is our mission to provide our students with the resources and encouragement needed to succeed academically, despite the challenges of Homelessness.
www.chicagohopesforkids.org/
Volunteer Opportunities:​ Volunteers sustain many of our programs. They commit to at minimum, one day of the week for two hours a day. Each semester (Fall/Winter, Spring, Summer) new and returning volunteers are welcomed; Chicago HOPES for Kids also offers direct service AmeriCorps (State & National) volunteer opportunities and AmeriCorps VISTA positions.
Chicago Cares
Mission: Chicago Cares mobilizes volunteers to build a stronger, more unified Chicago.
Volunteer Opportunities: Our online calendar offers 200 volunteer projects, free to the public, every month. Chicago Cares also organizes Serve-a-thon, the city's largest day of service, as well as customized days of service for companies looking to meet community needs.
CEO: Jenné Myers;
p: 312.780.0800; jmyers@chicagocares.org
2 N. Riverside Plaza, Suite 1800, p: 312.780.0800, f: 312.780.0801, info@chicagocares.org,
chicagocares.org
Chicago Lights
312.787.4570;
chicagolights@fourthchurch.org
Stacy Jackson, Executive Director; sjackson@chicagolights.org, 312.981.3562
Chicago Lights provides hope and opportunity to children, youth, and adults facing the challenges of poverty. Through supportive relationships and diverse programs, we empower people to thrive academically, secure economic stability, lead healthy lives, and build community. www.chicagolights.org
Events: A Toast to Tutoring, 6 p.m. October 23 at Studio Paris, 59 W. Hubbard St.; Gala of Hope, 5:30 p.m. Friday, March 1, 2019, at Radisson Blu Aqua Hotel, 221 N. Columbus Drive
Chicago Shares
Chicago Shares, a 501(c)(3) not-for-profit, provides a safe, simple, convenient and respectful way for generous people to help feed hungry people who ask for money in order to get something to eat.
Chicago Shares is a food voucher program that enables generous folks to buy -- and then give out -- vouchers (called "Shares") instead of cash to needy people. Those in need redeem the Shares at merchants (for example, select Jewel Food Stores) for anything except alcohol or tobacco. Participating merchants are reimbursed 100% for the Shares collected.
Contact: Ron Polaniecki – chicagoshares@gmail.com; 312-573-4494;
www.chicagoshares.org
Volunteer Opportunities: We need volunteers who will buy Chicago Shares (perhaps $20 worth), hand them out to needy people on the street, then post their experiences on social media: photos, video clips, tweets, and short messages to encourage others to try using Chicago Shares vouchers as a way to respond to the question, "Can you spare a dollar so I can get some food?"
Chicago Shares has been around since 1993. The purchase of Shares is considered a charitable tax deduction when the vouchers are given to the homeless.
ChildServ
info@childserv.org; www.childserv.org;
Phone 773/693-0300; fax 773/693-0322
Dan Kotowski, President and CEO,
dkotowski@childserv.org, 773/239-8609
ChildServ's mission is to protect, heal and educate children and families so they can build better lives. www.facebook.com/ChildServ
Volunteer Opportunities: As a Mentor, make a lasting impact on a teen or formerly homeless young adult. Provide academic and career guidance to help them reach their potential. As an Employment Specialist, prepare the next generation of leaders! Teach our young adults how to search and apply for jobs online; build their resume; and the proper attire for job interviews, daily employment and work presentations. Host a tour and informational session at your place of business to educate our clients about your job, profession and industry, as well as the necessary education, skills and certifications. Are you an expert in something – budgeting, financial management, interviewing? Share your knowledge and expertise in a formal presentation to help our clients build better lives!
Events: ChildServ's Founder's Day Gala, October 26 at Morgan Manufacturing; ChildServ's Holiday Gift Drive, December 1 – 10; ChildServ's Gingerbread House Extravaganza, December 8.
CommunityHealth
Our mission is to serve those without essential health care. CommunityHealth believes health care is a human right and provides free, comprehensive health care to low-income, uninsured adults in the Chicago area. Please visit our website www.communityhealth.org, to learn about volunteer opportunities.  facebook.com/CommunityHealthChicago/
Judith Haasis, Executive Director; jhaasis@communityhealth.org, 773.395.9900,
Community Shares of Illinois
We are a network of nonprofit organizations created to connect, fund, and raise awareness for community groups that focus on long-term solutions to social problems. We support organizations working to improve local communities and connect donors with opportunities to create change. Our employee/workplace donation program, the Combined Charities Campaign, gives working people in Illinois the easiest and best opportunity to support charitable organizations through payroll contribution.
Executive Director: Linda Moses (312) 994-5885; lmoses@cs-il.org; CommunitySharesIllinois.org
Cornerstone Community Outreach
4615 N. Clifton Ave., Chicago, Il  60640. 773.271.8163
Sandra Ramsey, Executive Director, 773.506.6296  ext. 14
Addressing Homelessness, Providing Shelter, Accepting People, Finding Home. www.ccolife.org
Volunteer Opportunities: CCO offers many volunteer opportunities ranging from food prep, meal service, food pantry, free thrift store, and donation sorting. We are more than happy to discuss accommodating larger groups, youth groups, corporate groups, and those who would like to create a fun event for our shelter guests or purchase and prep food for a special meal. Volunteers serve for a few hours, several days or weeks.
If you are interested in getting involved, visit www.ccolife.org/volunteer to fill out an application. Our Volunteer Coordinator can be reached at volunteer@ccolife.org.
Events: Join us 6-8 p.m. Wednesday, October 24 at Wilson Abbey for delicious cuisine, informative speakers, silent auction prizes, and more!
CSM Chicago (City, Service, Mission)
5047 N. Spaulding Ave., Chicago, IL 60625; 773-244-5224; chicago@csm.org
City Directors -
Emily Molloy and Kristina Craft
CSM is a Christian-based, short-term volunteer organization that connects groups of volunteers  from churches, schools, and families throughout the nation to Chicago organizations that need extra hands. CSM emphasizes educating volunteers on the needs of the city. Through education and service, CSM hopes to inspire their volunteers to go home and make a long-term impact on their own communities by understanding and loving their neighbors.
In 2018, CSM worked with over 1,000 volunteers from throughout the U.S. and Canada and partnered with over 30 non-profits in Chicago.
www.csm.org;
facebook.com/ServewithCSM/
The Dance Center of Columbia College Chicago
The Dance Center of Columbia College Chicago is a leading presenter of contemporary dance, showcasing artists of regional, national and international significance, augmented by an extensive educational and community engagement program.
Director, Dance Presenting Series: Ellen Chenoweth, echenoweth@colum.edu
1306 S. Michigan Ave.; 312-369-8330; dance.colum.edu
Dance for Life
The mission of Dance for Life is to support organizations and dance professionals facing critical health issues. As a catalyst for a unified artistic community in Chicago, Dance for Life uses dance to support a stronger and healthier community focused on health and well-being. The mission is accomplished through Dance for Life's annual benefit dance performance and gala celebration; The Dancers' Fund; annual contributions to HIV/AIDS prevention, treatment and advocacy organizations; The Next Generation Awareness initiative.
Executive Director: Phil Reynolds, preynolds@chicagodancersunited.org
200 W. Jackson Blvd, Suite 2100, Chicago, IL 60606, 312.922.5812
chicagodancersunited.org
Deborah's Place
2822 W. Jackson Blvd., Chicago, IL 60612, (773) 722-5080, (773) 722-5081 fax, info@deborahsplace.org Audrey Thomas, CEO
Deborah's Place serves women who are homeless in Chicago. Supportive housing and services offer their key to healing, achieving their goals and moving on from the experience of homelessness.
www.deborahsplace.org
To access volunteer opportunities, orientation schedule and application, please visit www.deborahsplace.org/how-you-can-help/volunteer.
Events: Under One Roof: Homecoming, 7 to 10 p.m. Friday, October 19, at 2822 W Jackson Blvd. gymnasium. Annual Chili Cook-Off and Cupcake Bake-Off, 2 to 5 p.m. Saturday, January 26, 2019 at 2822 W. Jackson Blvd gymnasium; Opening Doors Benefit, 6:30 to 9:30 p.m. Thursday, March 28, 2019, at Ovation Chicago, 2324 W Fulton St.
Deeply Rooted Dance Theater
Mission: To re-imagine and diversify the aesthetics of contemporary dance by bringing together modern, classical, American and African-American dance and storytelling traditions. Premiering in 1996, Deeply Rooted Dance Theater is rooted in a visceral experience that ignites an emotional response in diverse audiences worldwide. Collaborating with nationally renowned choreographers across the spectrum of modern, ballet and African dance, DRDT presents work that reflects eclectic voices in contemporary life.
Artistic Director: Kevin Iega Jeff, iega@deeplyrootedproductions.org, 312-795-9777, 17 N. State St., Chicago, IL; Deeplyrooteddancetheater.org
Eastland Disaster Historical Society
PO Box 2013, Arlington Heights, IL 60006, 1-844-724-1915
EastlandDisaster.org; info@EastlandDisaster.org; Facebook.com/EastlandDisaster; Twitter.com/EastlandDisastr; Instagram.com/EastlandDisaster; Pinterest.com/EastlandDisastr
Executive Director: Ted Wachholz; info@EastlandDisaster.org
EDHS passionately preserves and shares the stories of the thousands of ordinary people whose legacies were altered or cut short by the Eastland Disaster, connecting people today to those personal stories and the history of the tragedy.
This year marks the 20th anniversary of dedicated operations delivered passionately by EDHS volunteers. Current projects include a new 90-minute feature documentary and the coast-to-coast rollout of "Eastland: A Musical Event." A new book about the Eastland Disaster was published in 2018. Written by Patricia Sutton, it is the first nonfiction narrative for a younger audience - ages 10 and above.
Gastro-Intestinal Research Foundation
GIRF is dedicated to raising funds to support the physicians and scientists at the University of Chicago Medicine Digestive Diseases Center. The funds aid efforts toward care, training of future leaders and performing innovative clinical and laboratory research on prevention, treatment and cure of digestive diseases.
Lead Scientific Adviros: Dr. David T. Rubin - MD, FACG, AGAF, FACP, FASGE
info@girf.org; (312) 332-1350;
www.giresearchfoundation.org
Events: GIRF Charity Golf Tournament, 11 a.m.-7:30 p.m. September 20 at Twin Orchard Country Club, Long Grove. Proceeds benefit the University of Chicago Medicine Digestive Diseases Center.
Girls in the Game
Douglas Park Cultural Center & Fieldhouse, 1401 S. Sacramento Drive, Chicago, IL 60623, P: 312.633.4263, F: 773-542-1168
Meghan Morgan,ED, mmorgan@girlsinthegame.org
At Girls in the Game every girl finds her voice, discovers her strength and leads with confidence through fun and active sports, health and leadership programs. www.girlsinthegame.org
Volunteer Opportunities: Join our Charity Race Team and you can empower girls to be leaders with every mile you run. Find out more at www.girlsinthegame.org/charityraceteam.
For upcoming fundraisers and opportunities, check out www.girlsinthegame.org/chicagoevents
Global Explorers Kids
Global Explorers Kids is dedicated to providing children the opportunity to explore the diversity of the world's peoples and to understand and respect different cultures, using the arts.Through after-school programs, in-school residencies, summer camp, and community workshops, Global Explorers Kids brings programs to children throughout Chicago.
Executive Director: Holly Hutto
www.globalexplorerskids.org;
www.facebook.com/globalexplorerskids; info@globalexplorerskids.org; 773-491-2723
Volunteer opportunities: Global Explorers Kids is seeking board members who are passionate about helping teach children about world cultures through the arts. The board meets bi-monthly to provide organizational oversight, assist with fundraising, and help determine programming. Volunteers are also needed to help with community programs and special events.
Goldie's Place
Teneshia Morgan (Interim Executive Director), www.goldiesplace.org
Goldie's Place assists adults who are homeless to become self-supporting and financially
independent by providing confidence-building dental treatment, career development, job
placement, and retention support. We are currently working with a UIC volunteer-run Dental Clinic, under the supervision of their teachers, and are expanding our employment and clothing closet side of the company. We will be looking for volunteers in writing, basic computer training, mock interviews, job placement, employment workshops, employment retention, the organization of the clothing.
Events: Saturday, November 2 at the Mid America Club. If you would be interested in a participating in a Casino Night, please join "Let'em Roll."
5705 N. Lincoln Ave., Chicago, IL 60659, (773) 271-1212, Fax (773) 271-8922,
Green Star Movement
1200 W 35th St, Chicago IL 60609
www.greenstarmovement.org
www.facebook.com/GreenStarMovement/
www.instagram.com/greenstarmovement/
Twitter: @greenstarmvmt
Founder and CEO: Kamelia Hristeva
Mission statement: Green Star Movement inspires students and community members through the creation of public art. Since 2005, Green Star Movement has provided more than 8,000 students with mural arts programming and successfully transformed the interiors and exteriors of over 60 public spaces: schools, parks, community centers and underpasses. By involving youth and community members in the design and installation of public art, Green Star Movement goes beyond inspiring passion for the arts; it gives ownership. For group volunteer opportunities or membership on our Associate Board, email volunteer@greenstarmovement.org
Growing Home
2732 N. Clark St., Suite 310, Chicago IL 60614; 773-549-1336; info@growinghomeinc.org
Vicky Nurre, Development Director,
vnurre@growinghomeinc.org; 773-549-1336
Harry Rhodes, Executive Director,
hrhodes@growinghomeinc.org; 773-549-1336
Growing Home's mission is to operate, promote, and demonstrate organic urban agriculture as a vehicle for job training, employment, and community development. We use our USDA-certified organic farms in Englewood to run innovative job-training and food access programs, as we grow approximately 30,000 pounds of produce annually. Each year, Growing Home teaches transferrable job skills to more than 50 individuals with significant barriers to employment such as criminal records, histories of homelessness or substance abuse, and trauma. We distribute our produce throughout Englewood, at farmers markets across the city and community-supported agriculture (CSA) subscriptions. Volunteers lend a hand on the farm during our growing season, help with fundraising events, and assist with administrative projects. For a list of scheduled volunteer days, please email us at
volunteer@growinghomeinc.org
www.growinghomeinc.org
Hanul Family Alliance
Kimberly Mua, Outreach Program Coordinator kmua@hanulusa.org 773-478-8851 ext 110
hanul@hanulusa.org
Irene Sohn, Executive Director,
isohn@hanulusa.org
Mission: To provide comprehensive community-based services to Korean-American seniors and families to enhance their quality of life.
www.hanulusa.org
Volunteer Opportunities: ESL Small Group Tutoring - Working in small groups or 1-on-1 with senior immigrants learning English, providing them with conversational English tutoring.
Kitchen Assistance - Serving Lunch to seniors M-F from 11-12, cleaning up dining area and kitchen M-F 1-3 PM
Office Assistance - Data entry, General admin work
Hyde Park School of Dance
Hyde Park School of Dance provides opportunities for all ages to study, perform, and create classical and contemporary dance at the highest levels of discipline and artistry. We welcome dancers of any race, religion, body type, gender, gender identity, sexual orientation, and family income.
Artistic Director: August Tye, august@hydeparkdance.org, (773) 493-8498
5650 S. Woodlawn Ave. Chicago 60637
hydeparkdance.org
Illinois Hunger Coalition
205 W. Monroe, Suite 310,
Chicago, 60606.
Hunger Hotline (English and Spanish): 800.359-2163 Fax: 312.629-3514
Diane Doherty, ED, dianedihc@aol.com, 312-629-9580
The Illinois Hunger Coalition seeks to #endhungernow and its underlying causes through community organizing, advocating for progressive public policies and public education. Key campaigns include promoting living wages, fair taxes and an equitable budget, access to healthy, affordable food, creating better jobs, safer communities with better schools, parks and libraries.
Events: Annual #EndHungerNow Night at Lagunitas Brewing Company on October 22.
www.ilhunger.org/; Facebook: www.facebook.com/IllinoisHungerCoalition/; Twitter: @IL_Hunger; Instagram: @ilhungercoalition
Indo-American Center
The Indo-American Center (IAC) addresses the needs of South Asian immigrants and people from more than 20 nations. IAC provides services that facilitate their adjustment, integration, and friendship with the wider society, nurture their sense of community, and foster appreciation for the diversity of culture and heritage.
Selma D'Souza, ED, www.indoamerican.org
Volunteer Opportunities: Literacy Program gives the opportunity to teach or tutor adult English language learners as they develop reading, writing, speaking, and listening skills. Literacy training is provided, including 12 hours of ELL training through Literacy Works and ongoing observation of staff instructors and seasoned volunteers. Contact Evelyn at emateo@indoamerican.org or ext. 105.
Citizenship Program: help clients prepare for their citizenship interviews. Volunteers work with the students 1:1 and are provided with interview questions. Contact Loknath at lagarwal@indoamerican.org or ext. 110.
Workforce Development Program seeks volunteers for resume writing/critiquing and mock job interviews. Volunteers meet with scheduled clients on a 1:1 basis. Contact Erika at Efranco@indoamerican.org or ext. 106.
Events: Alpana Singh, master sommelier, TV personality, entrepreneur & restaurateur will keynote, and comedian Anish Shah will entertain at our 28th annual gala, September 30, at  Chicago Marriott Oak Brook.
International Museum of Surgical Science
1524 N. Lake Shore Drive, Chicago IL 60610, 312-642-6502, info@imss.org
Michelle Rinard, Manager of Education and Events, michelle@imss.org
The Mission of the International Museum of Surgical Science is to enrich people's lives by enhancing their appreciation and understanding of the history, development, and advances in surgical science.
Volunteer Opportunities: front desk staffing, educational programming, guided tours, public programming.
Jane Addams Resource Corporation (JARC)
JARC believes people who work should not live in poverty. We provide high-quality skills training and support services that lead to good-paying jobs in manufacturing, free training and equipment for careers in welding, machining and press brake, at locations in Ravenswood and Austin. Attend information sessions on Wednesdays (see jane-addams.org/job-seekers/cmp-application-schedule/). Training open to women and men with criminal records, housing concerns, and without GEDs. Following training, JARC provides free certification testing and job placement. JARC's training programs include financial education, public benefits screening, and employment coaching. For more information about training, contact Ruby at rubyd@jane-addams.org or 773-534-6045.
Volunteers are welcome to conduct mock interviews and tutor in math and reading (Tues-Thurs evenings). To volunteer, contact suzannet@jane-addams.org or call 773.751.7109.
www.jane-addams.org Facebook: janeaddamsresourcecorporation
Jewish United Fund's Tikkun Olam Volunteer (TOV) Network
The Tikkun Olam Volunteer (TOV) network is a program of the Jewish United Fund. In accordance with tikkun olam, the Jewish concept of repairing the world, TOV connects members of the Jewish community with rewarding volunteer opportunities that best meet their interests and needs. For a complete list of current opportunities, please visit www.juf.org/tov. Email: TOV@juf.org, Phone: 312-357-4762, Facebook: TOV Volunteer Network (JUF), Instagram: TOV_Volunteers
Josephinum Academy of the Sacred Heart
1501 N. Oakley Blvd., Chicago, IL 60610,
773-276-1261 www.josephinum.org
Executive Director - Patti Tuomey, Ed.D., President, Josephinum Academy of the Sacred Heart, patti.tuomey@josephinum.org,
773-2761261.                                    
Josephinum Academy is the only all-girls independent school in the Midwest to offer the International Baccalaureate Diploma Programme for all students, with a student to teacher ratio of 9 to 1. More than $1 million in scholarships and financial aid is awarded annually to facilitate attendance. The student body of 200 girls represents 43 Chicago ZIP codes. Josephinum offers 20 athletic and extracurricular clubs. The school has a 100% college acceptance rate with alumnae at colleges and universities like Cornell University, DePaul University, Loyola University, Pomona College, University of Chicago, Oberlin College, Vassar College, New York University, and more. Nearly $5 million in merit-based college scholarships were awarded to the class of 2018. Josephinum Academy is the longest-standing Catholic high school for girls in Chicago.
Volunteer opportunities are available in tutoring, classroom aide, English language learner assistance, service projects, theater productions, sporting events and career leadership. Information is available at josephinum.org
Kids In Danger
116 W Illinois St, Suite 4E, Chicago, IL 60654; Phone: (312) 595-0649; email@kidsindanger.org; facebook.com/kidsindanger; flickr.com/photos/kidsindanger/
Nancy Cowles, ED, nancy@kidsindanger.org
KID is a nonprofit dedicated to protecting children by fighting for product safety. Our mission is to save lives by enhancing transparency and accountability through safer product development, better education and stronger advocacy for children. 
www.KidsInDanger.org
Volunteer Opportunities: KID is consistently recruiting high-quality volunteers. Please email@kidsindanger.org. www.kidsindanger.org/volunteer.
La Casa Norte
Temporary Address: 2845 W. McLean
Permanent address: 3533 W. North Ave.
(773) 276-4900
Sol Flores, ED, sol@lacasanorte.org,
(773) 276-4900 x.208
La Casa Norte's mission is to serve youth and families confronting homelessness. We provide access to stable housing and deliver comprehensive services that act as a catalyst to transform lives and communities.
www.lacasanorte.org
Volunteer Opportunities: Saturday, September 8 – GCFD's Annual Hunger Walk: Join and walk with Team La Casa Norte to help end hunger in Chicago.
November/December – Holiday Toy and Winter Coat Drives: La Casa Norte collects toys and winter coats to support youth and families confronting homelessness. December 15 – Annual Volunteer Wrapping Party: Volunteers will "shop" and wrap gifts for youth and children in our programs.
Long-term or routine. Feed Our Youth Meal Program: Prepare meals for youth, ages 16-24, in LCN's various youth programs.
We have various opportunities available, both within our direct service programs and administrative departments. Please visit our website to learn more ways to get involved!
Upcoming fundraisers/events: 16th Annual Gala on November 1 at Revel Fulton Market http://LaCasa18.givesmart.com
Lamb's Farm
Mission: Helping people with developmental disabilities lead productive, happy lives and connecting with the human spirit in us all.
Dianne Yaconetti, President & Chief Executive Officer, dmy@lambsfarm.org, (847) 990-3700
14245 W. Rockland Road, Libertyville, IL 60048, (847) 362-4636
www.lambsfarm.org/; facebook.com/LambsFarm; twitter.com/lambsfarm; instagram.com/lambsfarm; www.pinterest.com/lambsfarm; www.flickr.com/photos/lambsfarm/
Lawrence Hall
Main campus: 4833 N. Francisco Chicago 60625, 773.769.3500, **locations also in South Shore, Hyde Park, and Greater Grand Crossing www.lawrencehall.org
Kara Teeple, CEO 773.769.3500
Lawrence Hall is a community-based service agency embracing at-risk youth and their families by instilling resilience, healing and changing lives for good.
Volunteer Opportunities: fundraising, special events for our youth, tutoring, mentoring, providing workshops for our youth, clerical work, corporate volunteer day, Lawrence Hall Auxiliary, Junior Board: www.lawrencehall.org/get-involved/volunteer/
Events: Annual Fall Fete, 6 p.m. September 22 at Zhou B Art Center on 35th Street.
Les Turner ALS Foundation
5550 W. Touhy Ave., Suite 302, Skokie, IL 60077; 847-679-3311; Info@lesturnerals.org
Andrea Pauls Backman, CEO, 847-745-6050, Abackman@lesturnerals.org
Our mission is to provide the most comprehensive care and support to people living with ALS and their families in Chicagoland so they can confidently navigate the disease, and to advance scientific research for the prevention, treatment and cure of ALS.
Founded in 1977, the Les Turner ALS Foundation is the leader in comprehensive ALS care in Chicagoland. Our individualized approach ensures each person living with the disease receives the best quality of care, and our local community of support provides their loved ones with answers and encouragement. Our Les Turner ALS Center at Northwestern Medicine is led by the most well-respected and successful researchers and clinicians in the field.
www.Lesturnerals.org
Literacy Works
Literacy Works' vision is that one day all people will reach their full potential through their ability to read, write, and interpret the world. In Chicago, approximately 600,000 adults cannot read and write well enough to support their employment, community involvement, and their children's education.
Literacy Works' Community Literacy programming provides volunteer tutor training and professional development offerings to strengthen the capacity of community-based adult literacy programs throughout the Chicago area.
Literacy Works' Clear Language Lab is a consulting group that works with organizations to deliver their message so that the people who need the information can actually understand it. Clear Language consultants provide 1) training for staff in clear and effective communication, and 2) materials re-development to create easy-to-read documents.
If you are an adult interested in improving your basic skills or wish to be a volunteer tutor, call our Adult Education Helpline: 312-998-READ (7323) or visit our website www.litworks.org
Christine Kenny, Executive Director: Christine@litworks.org
641 W. Lake St., Suite 200, Chicago, IL 60661, (773) 334-8255
Little Brothers – Friends of the Elderly, Chicago
355 N. Ashland Ave., Chicago, IL 60607, 312-455-1000
general@littlebrotherschicago.org,
www.littlebrotherschicago.org
Twitter: @LBFEChicago,
Instagram: @lbfechicago/
www.linkedin.com/company/little-brothers---friends-of-the-elderly-chicago-chapter
Simone Mitchell-Peterson, CEO
Little Brothers – Friends of the Elderly works to alleviate isolation and loneliness among Chicago's elders. Every year, with donors and volunteers, we bring friendship to 1,300 elders in every Chicago neighborhood. To volunteer, donate, refer an elder, or learn more, please visit www.littlebrotherschicago.org.
Volunteer Opportunities: We have long-and short-term opportunities for individuals and groups.
We are looking for volunteers, especially cooks and drivers, for our Thanksgiving Day and monthly Birthday Celebrations. We have opportunities to get involved with the whole family—even kids!
Money Locker
Money Locker gives teens access to non-predatory financial services across Chicago. Money Locker offers infrastructure to partner high-quality financial literacy programs within schools or after-school programs. Creating "financial inclusion" for teens, who might otherwise use payday lenders and check-cashers, can be life-changing for a young person (and by extension, their family). www.liveittolearnit.org
Music Institute of Chicago
Mission: Provide the foundation for a lifelong engagement with music by offering the highest quality music education for all ages and ability levels; providing music education opportunities to those with limited access; supporting lifelong musical learning in every community; and building upon a proud tradition of developing exceptional performers.
1702 Sherman Ave., Evanston (and campuses in downtown Chicago, Downers Grove, Evanston, Lake Forest, Lincolnshire, and Winnetka)
Executive Director: Mark George, mgeorge@musicinst.org; Musicinst.org
National Ovarian Cancer Coalition
Melissa Aucoin / Interim CEO /
maucoin@ovarian.org / Karen Young/ illinois@ovarian.org/ 312.226.9410
The mission of the NOCC is to save lives by fighting tirelessly to prevent and cure ovarian cancer and to improve the quality of life for Survivors.
Volunteer Opportunities: Looking for people to assist with our 2019 Run/Walk event and Community Health Fair.
Events: 10th Anniversary Teal Lights Celebration Cruise, Lake & River architecture cruise, buffet, bar, teal-lit skyline, 5:30-10 p.m. Friday, September 14, $75 per person.
National Runaway Safeline
Crisis Hotline: 1-800-RUNAWAY; 1800RUNAWAY.org
Mission: To keep America's runaway, homeless and at-risk youth safe and off the streets.
For 47 years, the National Runaway Safeline (NRS) has been the go-to resource for runaway and homeless youth and their families. NRS operates a confidential 1-800-RUNAWAY hotline and 1800RUNAWAY.org online crisis services (live chat, emails, forum) 24/7/365. Our frontline team of staff and volunteers provide non-judgmental, non-sectarian and nondirective support, empowering callers to develop a plan of action to improve their situation.
Volunteer Opportunities: Crisis liners provide solution-focused intervention on the phone and online. New volunteers receive training on harm reduction and a trauma-informed approach that consists of 40 hours of instruction, discussion, role-plays, on-the-job training. After completion, volunteers are asked to commit 2-4 hours/week for at least one year. For more information, go to
1800RUNAWAY.org/volunteer
Event: Spirit of Youth Festival 2018, 7-10 p.m. November 17 at Revel,
1215 W. Fulton Market
Executive Director: Susan Frankel, sfrankel@1800runaway.org, 773-289-1720 (direct), 3141 B N. Lincoln, Chicago, IL 60657, 773-880-9860 (admin), facebook.com/1800RUNAWAY, Instagram.com/1800runaway/
The Night Ministry
www.thenightministry.org
4711 N. Ravenswood Avenue, Chicago, IL 60640; 773-784-9000;
info@thenightministry.org;
Paul Hamann, President & CEO
The Night Ministry is a Chicago-based organization that provides housing, health care, and human connection to individuals experiencing homelessness or poverty. Through our Health Outreach Bus, Street Medicine Team, Youth Housing, and Youth Outreach Team, each year we provide services to more than 5,300 young people and adults who have nowhere else to go. We accept individuals as they are and offer support as they seek to improve their lives.
Volunteers play a vital role, from providing hospitality at the Health Outreach Bus and building relationships with the young people in our Housing Programs to preparing and serving meals to individuals. Visit our website or email volunteering@thenightministry.org to get involved.
Events: Golf Outing, Monday, September 24, at Kemper Lakes Golf Club, Kildeer; Night Lights, the Annual Gala of The Night Ministry's Associate Board, Thursday, November 8, at River Roast, Chicago.
facebook.com/thenightministry; twitter.com/nightministry; linkedin.com/company/the-night-ministry ;youtube.com/nightministry; instagram.com/thenightministry
ONE Northside
Jennifer Ritter, jritter@onenorthside.org
Organizing Neighborhoods for Equality: Northside is a mixed-income, multi-ethnic, intergenerational organization that unites our diverse communities. We build collective power to eliminate injustice through bold and innovative community organizing. We accomplish this through developing grassroots leaders and acting together to effect change.
www.onenorthside.org; Sign up for our emails and opportunities to get involved here: https://onenorthside.ourpowerbase.net/civicrm/profile/create?gid=29&reset=1
Onward Neighborhood House
We open doors to improve lives and uplift communities through educational, economic and support services. Our unique blend of programs help children thrive, while assisting parents and adults to gain the skills needed to succeed academically and economically.
Volunteer opportunities: The Auxiliary Board is an excellent way for professionals to get involved in Chicago philanthropy, and immediately impact the community we serve. We offer: opportunities to connect with other young professionals, leadership opportunities through committee service, experience in philanthropy through special fundraising – including the annual Night of Bright Futures Gala. We are always seeking professionals to come speak and answer questions about their profession at one of our entrepreneurship and job skills classes.
Events: Night of Bright Futures Gala – March 9, 2019 at Revel Fulton Market (tickets $150). Executive Director: Mario F. Garcia, (773) 622-3215,
nway@onwardhouse.org,
5423 & 5413 W. Diversey Ave.;
www.onwardhouse.org; facebook.com/onwardhouse; @onwardhouse
The Orion Ensemble
A nationally recognized and highly acclaimed ensemble dedicated to performing a broad repertoire of chamber music at the highest level. Orion is committed to the development of young artists through its summer chamber music program with OPUS, outreach initiatives and master classes.
Executive Director: Kathy Pirtle,
KathyPirtle@sbcglobal.net
1107 Fischer Dr., Addison, IL; 630-628-9591,
orionensemble.org
The People's Music School
931 W Eastwood Ave, Chicago IL 60640; info@peoplesmusicschool.org; 773-784-7032
Executive Director: Jennifer Kim Matsuzawa, jennifer.matsuzawa@peoplesmusicschool.org, 773-250-6612
Our mission is to make the proven benefits of music education accessible to all. Through a sustained, intensive curriculum, our students achieve excellence in music that transfers to other areas of life. They grow musically, socially, emotionally, and intellectually and develop a foundation of responsibility, self-esteem, resilience, and purpose. Today, we serve 700 students, ages 5-18, from over 50 Chicago ZIP codes. We are 100% free, 100% underserved, over 90% of color with a 100% graduation rate!
Volunteer Opportunities: event support, data entry and analysis, building maintenance, and administrative work. Please visit our website or contact us for more details!
Events: All our concerts are free to the public. Our students perform regularly at community venues across the city. In addition, we host an annual spring gala and end-of-year celebration in June. Please visit www.peoplesmusicschool.org
Project Onward
Project Onward supports the professional development of artists with exceptional talents and challenges, ranging from autism to mental illness. The organization provides artists workspace, materials, professional guidance, exhibition opportunities, and art sales opportunities.
Project Onward serves 50 artists, each with unique creative styles and diverse challenges. Member artists range in age from early-20s to early-70s and represent over 30 Chicago neighborhoods and several suburbs. Half of all art sales go back to the individual artists, half goes to Project Onward to fund supplies and workspace.
Executive Director, Nancy Gomez.
1200 W. 35th St., 4th Floor; (773) 940-2992; info@projectonward.org
Gallery Hours Wednesday – Saturday, 11 am – 5 pm (FREE and open to the public). Parking is FREE in the Bridgeport Art Center lot
www.projectonward.org
Pulmonary Fibrosis Foundation
230 E. Ohio St., Suite 500, Chicago, IL 60611, 844-Talk-PFF
www.pulmonaryfibrosis.org
William T. Schmidt, President and CEO
The Pulmonary Fibrosis Foundation (PFF) mobilizes people and resources to provide access to high quality care; it leads research for a cure so people with pulmonary fibrosis (PF) will live longer, healthier lives.
September is Pulmonary Fibrosis Awareness Month. You can help lead the way to a cure for PF by building a team and raising funds at the Second Annual PFF Walk on Saturday, September 15 at Diversey Harbor in Lincoln Park. The PFF Walk is a family-friendly event emceed by Mary Ann Ahern of NBC Chicago. The one- or three-mile course offers beautiful views of Chicago's magnificent skyline and lakefront. Registration opens at 9 a.m. and the walk begins at 10 a.m.  Register for free or commit to volunteer at PFFWalk.org
More than 200,000 Americans are living with pulmonary fibrosis, a deadly and complex disease that causes progressive scarring in the lungs.  Pulmonary fibrosis causes more than 40,000 deaths annually. Fifty thousand new cases are diagnosed each year. There is no known cure.
Follow the PFF on Facebook, Twitter and Instagram at @PFFORG.
Red Clay Dance Company
Mission: Red Clay Dance Company lives to awaken "glocal" change through creating, performing and teaching dances of the African Diaspora–change that transforms cultural and socioeconomic imbalances in our local and global community.
Artistic Director: Vershawn Sanders-Ward, vershawn@redclaydance.com,
(773) 624-8411
1507 E. 53rd St.  #905, Chicago, IL  60615
Redclaydance.com
Saint Sebastian Players
Saint Sebastian Players is a membership-based theater company emphasizing collaborative theatre development in a supportive environment that fosters learning and growth. We believe theatre helps people from all walks of life more fully understand themselves and each other.
Now in its 38th season, SSP began producing theatre in 1982 at its original home, the St. Sebastian parish. For a complete production history, visit saintsebastianplayers.org/Production-History
Board President: Jill Chukerman Test, jchukerman@saintsebastianplayers.org
1625 W. Diversey; 773-404-7922; saintsebastianplayers.org
Selah Freedom
Selah Freedom exists to end sex trafficking and bring freedom to the exploited.
Programs: Awareness, Residential Safe Housing, Prevention, and Outreach.
www.SelahFreedom.com
President/CEO & Co-Founder: Elizabeth Fisher, Elizabeth@SelahFreedom.com, PO Box 21415, Sarasota, FL 941-677-8840, Info@SelahFreedom.com
facebook.com/selahfreedominc/
Twitter: @selah_freedom
Instagram: SelahFreedom
Upcoming Events: Rock the Boat, Sunday, Sept 16, DuSable Harbor - Enjoy an incredible afternoon on a luxurious yacht benefiting Selah Freedom's mission to end sex trafficking.
See Chicago Dance
Mission: See Chicago Dance (SCD) is a dance service organization with a mission to advocate for the dance field and strengthen a diverse range of dance organizations and artists through services and programs that build and engage audiences. SCD provides Chicago dance organizations and artists with increased visibility, expansive resources, and forums to showcase and share their talents. Its flagship program, the audience development website SeeChicagoDance.com, drives ticket sales and has become the most comprehensive source of information on dance in Chicago, offering feature stories and reviews, discount ticket offers, and in-depth information on more than 200 dance companies and organizations. See Chicago Dance also hosts professional development workshops for artists, convenes the dance industry quarterly for networking and shared learning opportunities, and hosts numerous events, artist discussions, and showings to educate and inform the public about Chicago's vibrant and diverse dance scene.
Executive Director: Heather Hartley, heather@seechicagodance.com, 312-846-6357
100 S. State St., Chicago 60603
Seechicagodance.com
SGA Youth & Family Services
11 E. Adams St., Suite 1500, Chicago, IL 60603; phone: 312-663-0305
Contact information: Marta Garczarczyk, Manager of Development; mgarczarczyk@sga-youth.org; phone: 312-447-4328
Executive Director: Martha Guerrero; mguerrero@sga-youth.org; phone: 312-447-4323; President & CEO: Susana Marotta; smarotta@sga-youth.org; phone: 312-447-4321
SGA Youth & Family Services leads positive change for children and families in Chicago's most challenged and underserved neighborhoods. The non-profit has provided free, comprehensive services since 1911. SGA believes that sustainable community change results from a focus on early childhood, education supports, parenting, and workforce development. SGA aims to replace the cycle of poverty with the Cycle of Opportunity.
www.sga-youth.org
We would be happy to work with your organization to create volunteer opportunities. For more information, please contact Dustin Quebedeaux; dquebedeaux@sga-youth.org; phone: 312-447-4354
Events: SGA's annual benefit, "Building on Promise" takes place in the spring.
SitStayRead
2849 N. Clark St.; 773-661-9251
Executive Director: Mara O'Brien; info@sitstayread.org
SitStayRead's mission is to advance children's literacy skills using an engaging curriculum, dedicated volunteers, and certified dogs.
Sitstayread.org
Volunteer Opportunities: SitStayRead always needs volunteers (both human and dog!) who help students in low-income Chicago Public Schools improve their literacy skills. Volunteers go into the classroom, during the school day, and work with grades K-3 on different reading and writing activities for an hour a week. There is no commitment requirement to volunteer with SitStayRead, and volunteers can pick where they go when they go! We serve 17 low-income Chicago Public Schools all over the city and are looking for more Book Buddy (human) and Dog Team (human with their owned dog) volunteers to join our team! To get started, fill out our Volunteer Application on our website!
StreetWise
Mission: To empower those facing homelessness or those at risk of homelessness by providing access to resources and employment opportunities so individuals can work toward self-sufficiency with dignity.
The StreetWise model offers immediate access to employment through the Magazine Vendor Program and entry to traditional employment through STEP (StreetWise Transitional Employment Program) of job readiness training and placement opportunities. These two programs are supported by the Social Services Program, which provides direct linkages to medical or mental health services, substance abuse or domestic violence services, and referrals for legal services.
Executive Director:
Julie Youngquist, jyoungquist@streetwise.org.
4554 N. Broadway, Suite 350 p: 773.334.6600.
www.streetwise.org
Facebook: StreetWiseChicago
Instagram: @StreetWise_CHI
Twitter: @StreetWise_CHI
Surviving the Mic
survivingthemic@gmail.com; Facebook: survivingthemic; Twitter: @survivingthemic
Executive Director: Nikki Patin, npatin@uchicago.edu
Surviving the Mic is a collaborative organization dedicated to creating safe and affirming creative spaces for survivors of trauma. Our mission is to uplift the narratives and artistic excellence of survivor artists through our reading series, survivor-centered workshops, publications, toolkits, social media campaigns, public speaking, community outreach and facilitating, exhibitions and touring. survivingthemic.org
Events: Surviving the Mic Open Mic,
301 E. Garfield Blvd. every third Monday from 6:30-8:30 p.m.
Syrian Community Network
5439 N. Broadway Unit 1, Chicago, IL 60640, (872) 806-0141
Executive Director: Suzanne Akhras / Suzanne@syriancommunitynetwork.org
The Syrian Community Network (SCN) mission is to empower Syrian refugees to achieve a seamless transition and relocation to the United States through connections to the right services and support networks. It was established by a diverse team of community members to support the anticipated influx of Syrian refugees scheduled for resettlement in Chicagoland.
SCN is a 501(c)(3) non-profit that will supplement efforts to helping the refugees adjust to their new home. What distinguishes SCN from other organizations is that it wants to facilitate building the bridge for mutual support between the newly arrived Syrian refugees and local communities. www.syriancommunitynetwork.org Facebook:  Syrian Community Network / Twitter: @SCN_Network / Instagram: @syriancommunitynetwork
Volunteer Opportunities: Organize a winter coat drive, tutor after school at our center, teach English as A Second Language, organize opportunities with teens.
Taller de Jose
2831 W. 24th Blvd., Chicago IL 60623;  773-523-8320; info@tallerdejose.org;
www.tallerdejose.org
Anna Mayer, Executive Director,
amayer@tallerdejose.org
Se habla Español. Taller de José offers personalized services to those who struggle accessing health, legal, financial, and social service resources in Chicago. We accompany community members anywhere in Chicago to help them access people and services. We provide clients with emotional support, logistical support, translation, and advocacy as we accompany them. Volunteers who are able to commit at least one day a week to accompanying clients are in highest demand, but we also seek young professionals willing to serve on our Associates Board.
Teen Living Programs (TLP)
Teen Living Programs builds community, hope and opportunity for youth who are homeless. We address their immediate needs and help them achieve independence and stable housing.
Jeri Linas, CEO, p: 312-568-5700 ext. 227; jlinas@tlpchicago.org
180 N. Michigan Ave, Suite 1900, Chicago IL 60601, p: 312-568-5700; f: 312-568-5701; info@tlpchicago.org
www.tlpchicago.org; facebook.com/TeenLivingPrograms/; twitter.com/TLPChicago; instagram.com/tlpchicago/
Upwardly Global
123 W. Madison St., Suite 1950, Chicago, Illinois 60602, 312-431-1923
CEO: Jina Krause-Vilmar; Local contact in Chicago office: Daryna Marchenko-Bernhardt, Senior Onboarding and Outreach Associate
Upwardly Global's mission is to eliminate employment barriers for skilled immigrants and refugees, and integrate this population into the professional U.S. workforce.
www.upwardlyglobal.org/
Volunteer Opportunities: UpGlo volunteers play a meaningful role in transforming job seekers' lives by sharing knowledge of U.S. workplace culture and expectations, industry insights, and lessons learned. UpGlo volunteers support job seekers through interview coaching and they encourage and mentor them.
Events: Our annual Passport to Possibilities gala will be October 11 at Venue West.
U.S. Holocaust Memorial Museum - Midwest Office
A living memorial to the Holocaust, the United States Holocaust Memorial Museum in D.C. inspires citizens and leaders worldwide to confront hatred, prevent genocide, and promote human dignity. Federal support guarantees the Museum's permanent place on the National Mall. The USHMM Midwest office is the Museum's largest fundraising office in the country.
Midwest Office Executive Director Jill Weinberg, P.O. BOX 1852, Highland Park, IL 60035. 847-433-8099; midwest@ushmm.org; www.ushmm.org
Youth Outreach Services
Youth Outreach Services promotes the strengths and abilities of youth and families by providing community-based services that empower and enrich them to face life's challenges with confidence, competence and dignity.
Our Values are:
Compassion: We care for all the youth we serve as if they were our own.
Impact: We better the lives of youth and families by providing positive, inspiring programs.
Diversity: We inclusively embrace the differences of every youth, family and community we serve with diverse staff.
Perseverance: We commit to building the capabilities of all youth, regardless of circumstance.
Collaboration: We rely on our staff, communities, supporters, funders and partner agencies to help shape the success of our youth.
Executive Director: Rick Velasquez,
rickv@yos.org,
773 777 7112 ex 7225
Please fill out the form on our website www.yos.org/contact-us, email info@yos.org, or call 773-777-7112.
Zephyr Dance
Mission: Zephyr is an experimental dance company that pushes the discipline to question current trends in dance making and the reduction of the art form to its most quantifiable, easily recognized patterns. Zephyr works to critically investigate the overreliance on virtuosity, popular definitions and/or understandings of dance and the tendency to lean on narrative to inform the abstract nature of movement without confronting the history/meaning of that movement. Zephyr considers the interaction between performer and viewer and the movement possibilities that arise through that interaction. Zephyr opened its own space, SITE/less, in spring 2018.
Artistic Director: Michelle Kranicke, michelle@zephyrdance.com,
773-489-5069
2010 N. Damen, Chicago, IL 60647
zephyrdance.com
- The Nonprofit Resource Guide is compiled by Dave Hamilton with the cooperation of participating nonprofits. If your nonprofit organization would like to be included in future issues, please feel free to contact him at dhamilton@streetwise.org