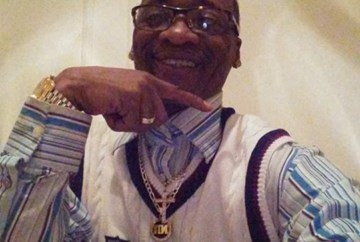 By: Robert Johnson
January 21, 2020
I was once a part of the fast track life. I grew up on Chicago's South Side in the Robert Taylor Homes Housing Complex. And I used to be involved in a lot of negative things. But I have made a 180-degree change and turned over a new leaf. For the past year and a half, I have been committed to making my earnings selling StreetWise magazines. The money that I profit from sales enables me to take care of my responsibilities.
From Monday through Friday, you can catch me at my location on the corner of Fullerton and Sheffield in front of Whole Foods with a warm and friendly smile on my face and a handful of StreetWise magazines, greeting the passersby with, "Good morning, support StreetWise, today!"
I usually take the weekend off to stay at home with my lovely wife of seven years, Adrianne. Together, we attend church services every Sunday afternoon at Labor of Love Apostolic Church, which is the church that we were united together in holy matrimony. I am not a religious fanatic, but I do believe that it takes a power greater than myself to help keep me on the right and positive path.
I look forward to the beginning of the work week when I return back to work and see all of the familiar faces. It is business as usual! Since being a StreetWise vendor, I have met some new friends and some very important people who have impacted my life. And I would like to take this opportunity to thank each and every one of them for supporting me and StreetWise Magazine. Thank you all!