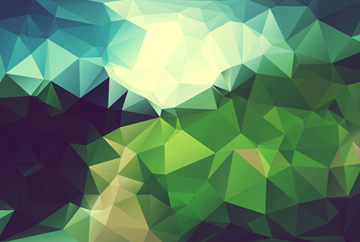 By: Staff
November 12, 2013
2013 Philanthropist of the Year Award: Joseph & Bessie Feinberg Foundation
The Joseph & Bessie Feinberg Foundation is a private family foundation committed to effective community and cultural investments through its philanthropy. The Joseph & Bessie Feinberg Foundation is dedicated to supporting community-based organizations that improve the lives of the economically underserved population of Chicago, serve the needs of abused or neglected youth, and support children in at-risk or economically disadvantaged households. The Joseph & Bessie Feinberg Foundation focuses on investment—rather than "charity"—to support programs in the areas of early childhood development, literacy enrichment, homelessness, hunger, education, access to healthcare, medical research, Jewish communal causes, and the Chicago theater community.
The Foundation is directed by Janice Feinberg, her brother, Joseph Feinberg, and Joe's wife, Rhonda Feinberg. Joe is a Wealth Advisor and Portfolio Management Director at Morgan Stanley, with offices in Chicago and Los Angeles, and Rhonda is a professional dog trainer.
The Joseph & Bessie Feinberg Foundation was established in 1969 by brothers Bernard, Louis, Reuben, and Samuel Feinberg to honor the memory of their parents. The Foundation has made gifts to Northwestern University totaling more than $103 million, including the endowment of the Feinberg School of Medicine and establishment of the Feinberg Cardiovascular Research Institute and Feinberg Clinical Neuroscience Institute. The Feinberg Foundation is a contributor to Northwestern Memorial Hospital's Feinberg Pavilion for inpatient care, and endowed the Ann Marie and Francis Locke MD Research Scholarship at Lurie Children's Hospital.
Accepting the award on behalf of the Foundation is Janice L. Feinberg, PharmD, JD. Dr. Feinberg was Executive Director and Research Director at the American Society of Consultant Pharmacists Foundation from 1991-2011, and was responsible for all aspects of the Foundation's research and education programs and initiatives and its Center for Medicine & Healthy Aging. She is a frequent speaker and writer on topics relating to geriatrics, long-term care, health policy, legislation, regulation, and appropriate, effective and safe medication use in the older adult population. She has authored more than 90 articles published in pharmacy and health care literature.
Feinberg is President of the Joseph & Bessie Feinberg Foundation, co-chair of the Advisory Board of the Buehler Center on Aging at Northwestern University Feinberg School of Medicine, ad hoc member of the Northwestern Medicine™ Committee of the Northwestern University Board of Trustees, member of the Boards of Spertus and the Midwest region of the American Committee for the Weizmann Institute of Science, and serves on several Northwestern Medicine™ Advisory Councils.
2013 Civic Leadership Award: Glen Tullman
Glen Tullman is Managing Partner at 7wire Ventures, a firm that invests in the areas of healthcare, education, and energy. He most recently served as Chief Executive Officer of Allscripts, the leading global provider of electronic health records and other technologies essential to creating a "Connected Community of Health." A pioneer in the field of healthcare IT, he is now focused on technologies that support enhanced communication between physicians, care managers, and patients, what he calls "the last mile in healthcare."
Prior to joining Allscripts, Mr. Tullman was CEO of Enterprise Systems, a leading healthcare-information services company providing resource-management solutions to large, integrated healthcare networks.
A strong proponent of giving back, Tullman serves as Chancellor on the International Board of the Juvenile Diabetes Research Foundation (JDRF). His family foundation has contributed more than $10 million to healthcare, educational, and inner-city diversity programs, as well as many other charities.
A graduate of Bucknell University, Tullman worked in Washington, DC at the Executive Office of the President, the Office of Management & Budget, before accepting a fellowship to study social anthropology at St. Antony's College, Oxford University. Tullman lives in Chicago, is an avid runner, a magician, and has three children.
2013 Judd R. Horwitz Service Award: Barnes & Thornburg LLP
The Judd R. Horwitz Service Award recognizes individuals or organizations who give back to the community through civic service, volunteerism, financial contributions, and through countless memorable acts.
Barnes & Thornburg LLP is one of the 100 largest law firms in the nation, with more than 600 legal professionals serving in 12 offices. The attorneys at Barnes & Thornburg LLP serve clients from more than 50 dedicated practice and industry areas. A firm believer in giving back, the firm has supported countless non-profit organizations, quietly enabling them to not only continue, but to thrive and grow.
Accepting the award is Richard Boykin, partner in the Chicago and Washington, D.C. offices, where he advises clients on government relations and legal matters. Boykin served as Chief of Staff to U.S. Representative Danny K. Davis for nine years. Boykin has served as a Congressional Black Caucus Fellow for former U.S. Senator Carol Mosely-Braun and as an LBJ intern for U.S. Representative Bobby L. Rush. He led the CBC initiative focusing attention on the State of the African American Male, and in 2011 was appointed by Gov. Quinn to the Business Enterprise Council, which focuses on increasing minority and female participation in state contracts. Mr. Boykin also hosts a weekly radio show, "The Bridge Builder," on WCGO 1590 AM. The show aims to empower, educate, and enlighten the public about government and politics that impact their daily lives.
2013 Client Achievement Award: Lonnie Mosely and Michael Clune
Lonnie Mosely came to StreetWise with a solid background in home construction, but the economy made it very difficult for him to find .employment. Lonnie turned to StreetWise Magazine as a way to assure that he and his family would stay housed, fed and safe. While working as a magazine vendor, Lonnie took advantage of the agency's workforce development resources to help him find a job that would bring he and his family even more stability. Through StreetWise, Lonnie became connected to Michael Clune and Clune Construction.
Employing and helping those less fortunate is something that Michael Clune has spent the vast majority of his career doing. Lonnie Mosley just needed a chance. When Lonnie and Michael met they partnered together and for the last year they have collaborated to create yet another success story for StreetWise, for Michael, for Clune Construction and for Lonnie. Thanks to Michael and Clune Construction, Lonnie is learning to become a better project manager. Lonnie's hard work and dedication continues to pay off. We honor them both for their collaboration and for hard work over the last year and wish them both much continued success together.