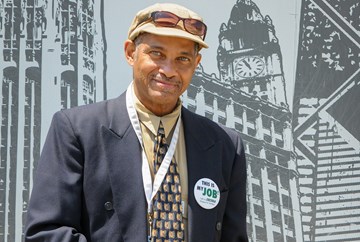 By: A. Allen
October 24, 2016
I am so glad to write about health and staying healthy because I realize whatever you want in life can be accomplished if you stay healthy. If you don't have your health and strength you can do nothing. In order to achieve anything in life a person must take care of themselves. No one else can take preventive measures to assure you're healthy, only you can do things such as rest, exercise, eat healthy and not worry. These are all preventative measures a person can do to assure the body will function at its maximum potential.
There are also things that a person should do to assure better health such as avoid illegal drugs like cocaine, heroin, pills and other habit-forming substances, including alcohol and cigarettes.
I've learned that being healthy must be a personal endeavor. One of the first steps toward better health is to get your proper rest! Give the body a chance to recuperate and rejuvenate. Secondly, try to eat properly including grains, fruits, veggies and protein. Next, try not to ingest unhealthy things such as illegal drugs, alcohol and cigarettes. Another suggestion is try to exercise daily with activities like walking, running or swimming.
No one can be held accountable for taking care of you. You must learn to take care of yourself for you because you're the beneficiary. You can accomplish just about anything you set your mind to if you stay healthy and persistently and constantly work on it.