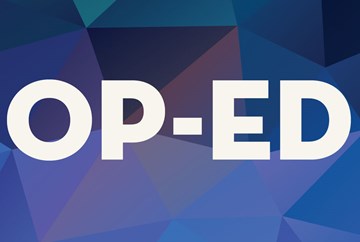 By: ADA25 Chicago
July 23, 2018
About 1 in 5 people in America have some kind of disability: It's a population that anyone can join at any time.
Virtually no one's life is untouched by disability. Yet people with disabilities remain underrepresented in the workplace, as well as in the civic and professional leadership of Chicago and surrounding communities.
ADA 25 Advancing Leadership believes this is a huge missed opportunity to improve our communities with the diverse perspective, innovative ideas and solutions that people with disabilities bring to the decision-making table.
"People with disabilities are our family, friends, neighbors, doctors, lawyers and teachers," says Advancing Leadership Executive Director Emily Harris, "but they are too often excluded from leadership.  Our goal is to see people with disabilities fully participating in opportunities to lead with power and influence."
Advancing Leadership's mission is to build a pipeline and network of leaders with disabilities who are deeply engaged in the civic life of the Chicago region, consistent with the spirit of the Americans with Disabilities Act (ADA). Advancing Leadership was founded in 2015, in honor of the 25th anniversary of the ADA — its vision is for people with disabilities to lead with power and influence for full participation and equal opportunity.
The Advancing Leadership Institute is a year-long program that provides opportunities to learn, network, connect with other members of the disability community, and advance each Fellow's individual leadership plans. Up to 20 emerging leaders are selected for this annual Institute; participants represent a range of disabilities including apparent disabilities– such as physical disabilities - and non-apparent disabilities such as low vision, hearing loss, neurodiversity, learning and mental health disabilities and more.
Applications for 2019 Fellows are open — this year's early bird deadline is September 28, and all who apply by this date are guaranteed an interview.
"Our Members are rapidly becoming respected, highly sought resources for Chicago. As a follow-up to the Leadership Institute, we find many opportunities to connect these individuals who have great leadership capabilities and experience, to influential roles in the region's civic sector, including boards, committees and task forces," Harris says.
Advancing Leadership has made it easy for everyone to get involved: Apply for the Leadership Institute, serve as a nominator, or just help spread the word to emerging leaders with disabilities in your networks.
Beyond the Leadership Institute, anyone can get involved with Advancing Leadership — invite leaders with disabilities to serve on your board, support the professional growth of leaders with disabilities or mentor an emerging leader with a disability.
"Our approach supports people with disabilities to lead with pride in their identities and expand their leadership skills," says Harris.  "Organizations who take advantage of this new diversity pipeline gain a critical voice in their decision-making process. This is a winning formula for everyone."
To learn more about ADA 25 Advancing Leadership and apply for the Institute, visit www.ada25chicago.org; also, follow the organization via its social media platforms on Facebook, Twitter & LinkedIn.