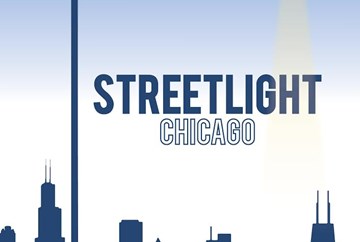 By: Chicago Coalition for the Homeless
November 29, 2016
Chicago is home to thousands of homeless youth, including 2,396 unaccompanied teens living on their own who enrolled in Chicago Public Schools last year.
StreetLight Chicago is a free mobile phone app designed for use by homeless youth, to age 24, and social service providers that support this vulnerable population. This mobile app gives timely information about the resources available to help youth who are homeless and living on their own. The app launched November 14.
Listings include health care services, overnight shelters, drop-in centers, and legal aid programs that serve Chicago youth. The app also sends push notifications for weather emergencies, program closings, and other issues vital to youth on the street.
Many homeless youth use or share smartphones, relying on phones to connect them with services, jobs, or school, and their personal support network. Youth apps are in now use in several U.S. cities, including the Twin Cities, Cincinnati, and Los Angeles.
"We've had too many young homeless clients not know where to turn for medical care, a shelter, or how to find an attorney who can help acquire the legal identification they need to get a job," said Youth Futures health attorney Graham Bowman.
Youth Futures, a mobile legal aid clinic for homeless youth at the Chicago Coalition for the Homeless, partnered with staff of The Young Invincibles, which designed the free app. Generous project funding was given by the VNA Foundation.
"Too often our city's most vulnerable youth are left guessing if and where they may be able to get crucial supports. This can have grave consequences as we enter the winter season," said Erin Steva, Midwest director of The Young Invincibles.
"We are excited that from the very first day it hits the streets, the app will be helping some of the most vulnerable among us access what most of us take for granted: food, shelter and healthcare," said Robert DiLeonardi, VNA Foundation's executive director.
-Chicago Coalition for the Homeless