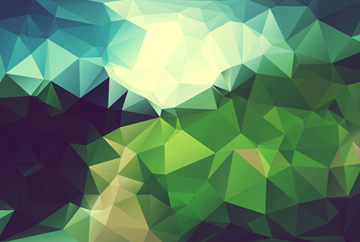 By: Suzanne Hanney, from prepared materials
May 22, 2017
Four out of 5 (82%) of Chicago's homeless population lives "doubled up:" with family or friends, according to a new study by the Chicago Coalition for the Homeless (CCH). The report was released April 20, the same day that the City of Chicago announced a new program to house 100 families in high-crime neighborhoods.
The report shows 82,212 unduplicated people were homeless in 2015, according to CCH, which developed a new method of analyzing U.S. Census data to determine those who were doubled up. The doubled up population included an even higher percentage of families with children (87% or 8,634).
Crishauna Thompson's family became homeless after her mother suffered a back injury, so that she could not work her two caregiver jobs. Over the next four years, Chrishauna, 17, changed schools nine times as her family lived with different relatives.
"Doubled up is homeless," she said. "I never had a key. A lot of times I was late for school waiting for a shower. I was worried that we could be put out at any time."
"Around the city, children should be able to focus on their studies, and not where they are going to sleep at night," said Mayor Rahm Emanuel about the new campaign to address homelessness in at-risk communities, which CCH had advocated over six months ago.
The program will focus on neighborhoods with the highest rates of violence – Austin, Humboldt Park, West Englewood and Englewood --  because families who are homeless are at higher risk of violence. Starting this summer, the Chicago Department of Family and Support Services (DFSS) and lead partner CSH will identify families in six Chicago Public Schools who have touched the emergency shelter system. The program will help those in shelters or doubled up based on their vulnerability: risk of separation or formal involvement with the child welfare system.
Other partners include AIDS Foundation, Beacon Therapeutic, Catholic Charities, CCH, Facing Forward to End Homelessness, Heartland Alliance, Primo Center for Women and Children, Unity Parenting and Counseling Center.
The second phase of the program will be placement of the 100 families into 100 new permanent units of housing added by the Chicago Low Income Housing Trust Fund with wraparound services to help them keep it. They will receive housing vouchers matched to a provider who can assure a smooth transition and navigators who can help them get documents or help in getting to appointments.
The initiative is funded in part with $1 million from the Chicago Low Income Housing Trust Fund (CLIHTF). Matched funds come from the City's new 4% tax on house sharing (such as Airbnb), which is dedicated to homeless solutions.