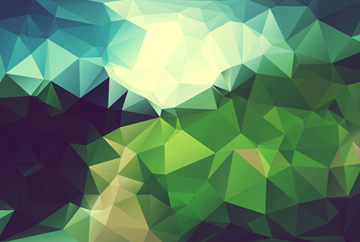 By: Staff
February 26, 2018
A. Allen
Blues has always been a part of black history. Music, according to Merriam-Webster's dictionary, is a melody: a rhythmical and otherwise agreeable succession of tones. A harmony is an accordant combination of simultaneous tones. Now in my opinion, the tones can be expressed in instrumental, electronic, or human sounds. Blacks have had their share in all aspects of music. But the remembrance is their expression of blues and gospel.  When black people express their feelings in the form of blues, it's usually from a hardship, or a pain so deeply rooted within the soul that only a moan, grunt or sigh can illustrate the feeling. These sounds and expressions, if ever heard, will let others know there is pain, hardship and disease going on within one's soul. Somewhere in history, words were added to describe the agony and discomfort of the pain that was being exerted on the soul. These words were heard as a crying out for help and strength and, at the same time, a reassurance to one's self that things will get better. For example, consider Mahalia Jackson's song "We Shall Overcome." You feel the agony of being in an uncomfortable place and believing there is a better place in the future. The songs gave psychological strength to the marchers in Dr. Martin Luther King, Jr.'s freedom walks. Another example of the soul crying out is in the work of the musical artist BB King, who would sing "The Thrill is Gone." He was expressing the feeling of being hurt by a woman but now the pain is going away. Blues is the kind of music we all can relate to because life is not a bowl of cherries. We all have our own ups and downs; so don't worry, you're not the only one. This is why so many of us can relate to and enjoy blues because we all experience the blues in some form or another. Blues is not a black thing. It is a human thing. So if you're experiencing it, experience all of it and believe there is a better day ahead. Welcome to the human race.
Tammy K.
I believe music has always been a source of, or has the capacity to be a source of, inspiration… Throughout numerous cultures and environments it has developed through the ages. Celtic Irish music, American country music, Jazz, Hispanic music, and many others… they all tell stories, lift spirits, and share history. There are many different and beautiful avenues of music. A fabulous example of these avenues would be blues and jazz. Throughout the years, blues, jazz, and even gospel music, were a way that African Americans/black Americans of color could express their sorrows, trials, triumphs, and uplift their communities and culture to strive on even through difficulties. It was in the down times that people joined in song to reprieve and rejuvenate their spirits. This impact was felt all the way from churches to underground clubs during the days of Prohibition and Civil Rights. This was a welcome way for Americans of color to join together.
Lee Holmes
I really can't say much about the Civil Rights movement other than it was a time of change for America. Whether it was good or bad depends on who you talk to.
I know very little about the impact that music had, and this sent me on a journey to learn more about how music shaped the movement. The Staple singers, Sam Cooke, Nina Simone, and Larry Goldings; compassion and life-experience were factors that shaped their music. This in turn, had a deep impact on the Civil Rights movement. Songs like "We Shall Overcome" by Mahalia Jackson helped motivate, strengthen, and encourage people during the Selma March. Dr. Martin Luther King, Jr. said, "Jazz speaks for life, but blues tells the story of life's difficulties."
Steven Riggs
To my StreetWise customers: Did you know blues music was born in the 19th century after slavery as a result of field hollers, old Negro spirituals and folk music of white Americans of European descent? It first appeared in the Juke Joint in the Deep South. The music often contains lyrics about racism, discrimination and the murder of black men by poor white men. The music has a call and response style; the call is a cry of racism, oppression, discrimination and injustice. The response is the perseverance, hope and faith in God.
The field hollers and the white males' folk music enabled the poor to persevere, hope, believe, and even resist. To my StreetWise customers who are believers: I believe this is a direct result of the Father, Son and Holy Spirit.
There are many verses in the Bible that tell us to count it all joy when we fall into diverse temptations.
Romans 12:12
"Be joyful in hope, patient in affliction, faithful in prayer."
James 1:2-3
"Consider it pure joy, my brothers and sisters, whenever you face trials of many kinds, because you know that the testing of your faith produces perseverance."
There are also verses that tell us to make a Joyful Noise.
Psalm 100
"Shout for joy to the Lord, all the earth. Worship the Lord with gladness; come before him with joyful songs. Know that the Lord is God. It is he who made us, and we are his; we are his people, the sheep of his pasture."
So my StreetWise customers, if you are ever feel isolated, depressed, frustrated, maybe even suicidal, turn on some blues or the music of your choice. Music has a way of stimulating the spirit.