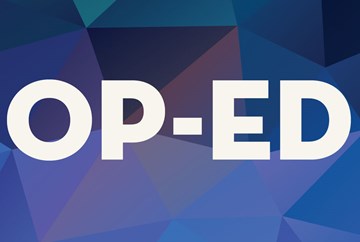 By: Ron Polaniecki
May 22, 2017
While it's technology that provides the tools for messaging, it's on-the-street dialogue that provides the inspiration for content. This is the thinking behind Professor David Kamerer's Communications 320 Course offered at Loyola University's Water Tower campus.
"I challenge students to first engage in face-to-face contacts and then develop appropriate communications strategies and tactics," Kamerer said.
In his course, students work in teams to assist local not-for-profits. A recent group of seven students in the class literally "hit the downtown streets" to learn up-close about people in need. Their experiences helped them develop a plan to boost awareness of Chicago Shares, their client.
Chicago Shares, founded in 1993, is a unique not-for-profit 501(c)(3) corporation whose mission is to provide a way for individuals, agencies, religious communities, corporations and retail merchants to help the hungry poor through a food voucher system.
Here's how Chicago Shares works: People buy "shares" (small voucher coupons), which can be given to the needy instead of cash. The vouchers are then exchanged for food and other necessities – but never alcohol or tobacco – at various participating merchants (concentrated downtown and nearby).
For details about the organization, go to http://chicagoshares.org
Kamerer's emphasis on real-world contact builds on the approach of his predecessor, recently retired Professor Patricia Felkins. "The goal," said Kamerer, "is to provide a forum where discoveries are made regarding the intersections of public relations, marketing, social media and data."
And what did the students discover on the streets of Chicago?
Iren Urdova, of DesPlaines, said, "I never knew there were so many people sleeping on the streets with no food and no family to help them." She added that Chicago Shares is not just a way to help the people who are homeless, but also a means to make a connection with the people who receive them.
Katie Butler, from Columbus, Ohio, noted that she was "overwhelmed by the homeless population in Chicago." What's more, she was surprised to learn that some 47 percent of Chicago's homeless population is made up of families.
Drawing on the insights they gained through first-person contacts, the students developed communications strategies and tactics to spread the word – with no budget – about Chicago Shares. The main avenue they selected was a concentrated campaign on social media, including Instagram and other social networks.
"The students wanted to humanize the homeless people they met, so they chose a visual campaign modeled after the Humans of New York feed," Kamerer said. "Instagram is a great fit for reaching the desired target market for the campaign, and it also integrates nicely with Facebook, which reaches almost everyone."
As a foundation for their messaging, the students underscored the benefits of Chicago Shares: convenience of the vouchers, the safety of not using cash to help a needy person on the street, the dignity of personally handing a voucher to someone instead of "throwing a buck in a paper cup."
"On the surface Chicago Shares may seem like just another not-for-profit, but its method of giving 'shares' is truly the starting point of helping homeless folks in Chicago," Butler added.
Julie Stagliano, Chicago Shares executive director since 2001, said the value of the student project was, "not just the actual work they accomplished through social media posts, but also their genuine passion and contagious positive attitude about the organization and the Chicago Shares' mission."
Butler, who plans a career in political science and public relations, found that while the specifics regarding social media tools of today are important, it's the ability to communicate on a human level with people of varied backgrounds that will be among the lasting lessons learned from this course.