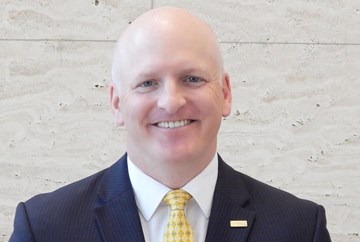 By: Dab Kotowski
June 4, 2019
Imagine after studying for years that you finally have a master's degree and you get hired as a case manager for a community-based organization dedicated to building better lives for children and families. You are excited about your position because you are passionate, mission-driven and want to make a difference in the lives of kids. Your main responsibility is to secure supportive services for and to monitor the safety and well-being of 15 children who have endured trauma relating to abuse and neglect. You work long, hard hours, and you make between $35-40 thousand a year.
15 children. That is your job. These are kids who have been living in poverty, have learning challenges, emotional wounds, have suffered through horrific physical and sexual abuse or they have just simply been disregarded due to parents dealing with economic, mental health and substance abuse problems. Their challenges are deep and complex and it is your job to do whatever you can to keep these young people safe and protected from the forces in this world that threaten to harm them again.
Like a parent or a doctor, you are always on call. With a caseload of 15 kids, you are never not on the job. It could be a late night trip to the emergency room, an episode requiring psychiatric intervention, a court-mandated visit to a foster or biological parent, transporting a child from school after a meeting with a counselor, or, God forbid, going to the morgue in the early morning to provide support for the family of one of your kids who has been killed by gun violence.
If that wasn't hard enough, you start to realize that your state-funded program, while essential and life-saving, has been suffering through its own form of neglect. In fact, you discover that over the last 17 years in Illinois, with the rate of inflation rising by over 43%, your organization and countless others have received just 5% from the state to cover that cost. That means that hundreds of agencies hired by the state of the Illinois to keep over 17,000 kids safe have been compelled to borrow and beg for millions of dollars or close their doors because the state has failed to provide them and their case managers with the resources necessary to achieve the best outcome through their jobs.
You also recognize, frighteningly, that this continued, egregious lack of support and the trials of the job are leading to case managers leaving human service organizations in droves. In fact, the turnover rate for case managers at your and other agencies averages about 50%. This means that children in foster care are not only facing disruption due to being removed from their families, but they also are confronted with additional instability due to having several case managers during their time in care. This, you know, can only add insult to injury for children who have already suffered from lasting and, often times, irreparable trauma.
So what you do? After all, this is a critical moment. The lives of children are at stake—literally, children are dying. They are being buried in shallow graves or shot in broad daylight. So like the vast majority of case managers, you keep showing up for work, regularly checking on your 15 kids, answering the call, no matter the hour of the day or night, just to keep them safe. But you also recognize that this is the time for everyone to step up and place the safety of kids above all, because for too long, these children have been treated as if their lives did not matter. In the upcoming vote on the state budget, the Governor and the General Assembly have the opportunity to fix this problem and remedy 17 years of insufficient funding by investing in our kids and the people charged with looking after their health and well-being. You hope and pray that they will do just that.
Dan Kotowski is the President and CEO of ChildServ, which has been providing human services for children and teens -- counseling, educational, foster care and adoption -- for 124 years in northern Illinois. He previously served almost nine years in the Illinois State Senate and was vice president of development for Uhlich's Children's Advantage Network.
Photo courtesy of ChildServ Instagram (@childserv1894).