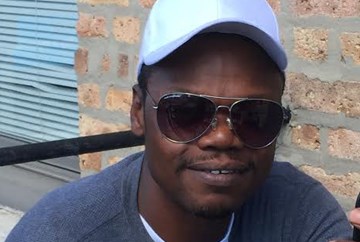 By: Eric Colbert
July 5, 2016
Homelessness is a personal story that may be filled with horror, sadness, joy, madness and love.
I've been told that my earlier stories have impacted people's hearts with a realness that I always try to share with my customers. lf you remember from my last plight, I was beginning a new journey to retrieve that which I lost some years ago, especially my daughter Angel.
It wasn't easy starting again from nothing, but hard times can bring out the best in a person. My story picks up on the 'L' train that next morning. It was quiet except for the sounds of the wheels rolling along the track. Around me were just a few other sleeping homeless people. Out the window was a shimmering light rising from the east. I thought to myself with relief, "l made it through another night." I bowed my head and thanked God. I prayed, "Father God lead me. Amen." l rose with renewed strength and a hunger to succeed. I headed to a day shelter called "Breakthrough," where I knew I could get a decent meal, a shower, and clean clothes, because I didn't want to feel, look, or smell homeless.
After leaving the shelter I thanked God again and said. "Father God, guide me." After this short prayer, l looked down and, "wow!" I found a seven day bus card on the ground. I didn't believe it, but I wasn't going to question or doubt it either. I went to Macy's department store to spray on some cologne samples. I was now feeling confident again, but my pockets were empty - l needed to make some honest money. I went to StreetWise where I can feel a sense of dignity without needing to beg for help. After passing a simple test I received fifteen magazines to get me started - the break that l needed. From there l went out south and found a selling spot in front of a grocery store. The managers ran me off but not before I made enough to get a fifteen dollar-a-night hotel room. It was not a Hilton. It had a bed with four walls, chicken wire for a ceiling, and bed bugs for company. I was grateful to be able to sleep in safety. As I lay there with the lights on, I pondered the day and thanked God. I said "Bless you Father," and closed my eyes for some needed rest to ready me for the coming day. (To be continued...)