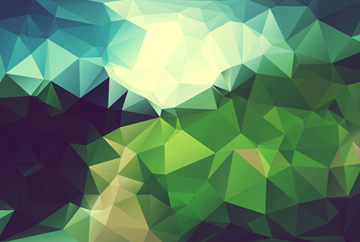 By: Emma Chernoff
April 10, 2017
Selling StreetWise is even better when you're a team! We started selling StreetWise together at the beginning of October and have quickly developed a large number of customers. We sell StreetWise in Oak Park at 711 Lake St. We believe we are opening up peoples' eyes to StreetWise in Oak Park. Many of our customers know us by name and expect to see us. People now come out of Starbucks with their coffee and they also want their morning StreetWise so we are out there at 6 a.m. to give it to them!
StreetWise has been good to us. It has given us the opportunity to be productive members of society. We moved to Chicago in September from Freeport, Illinois, which is where we met. When we got to Chicago we had nowhere to go and no money. Michael worked for StreetWise for a couple months back in the early 2000s, and after our job search was not showing much results he got the number and reached out to StreetWise for help. Thank God for StreetWise because it has helped us get back up on our feet and get ourselves food and clothing. Soon we will be able to get ourselves a room. 
One of the biggest things selling StreetWise has taught us is how to have patience. Sometimes it is slow. It is not the kind of business where you can make money fast all the time. But that is the great thing about working as a team. When it is cold we take turns selling and warming up. Michael's charisma is also a big help. He is very good at selling the magazines because everybody can't help but love him.
We love dealing with the public and just talking to people. There is a lot of teaching and learning that goes on while selling StreetWise because you have the opportunity to meet so many people with different kinds of knowledge. People will sit and talk with you — sometimes for only two or three minutes — and we learn so much from them. Many people want to know about the paper and how it is helping us, so we also have the chance to be teachers. Of course some people aren't so pleasant, but those are the people who have taught us to be patient and have helped us learn to accept rejection. Plus, wherever you get that one bad person there are about 10 more who are good.
We don't know how to even describe how our customers and the team at StreetWise have helped us. We feel we have been blessed with StreetWise. StreetWise has helped us change because we had nowhere to go. It has given us the opportunity to help ourselves. Growing up on the 4400 block of Jackson on the West Side, Michael was exposed to a lot of bullying as a child.  Since selling StreetWise he has witnessed acts of bullying among the school kids and it has opened up his heart to having empathy again. Cynthia plans to finish what she started and go back to school to finish her associate's degree and then achieve a bachelor's, possibly in human resources. Everything she has been through in life has inspired her to want help people.
We would like to thank our customers for taking the time to read the magazine and support us. We are happy knowing that StreetWise is becoming more and more known in Oak Park and we love Oak Park for its commitment to helping those who are homeless.