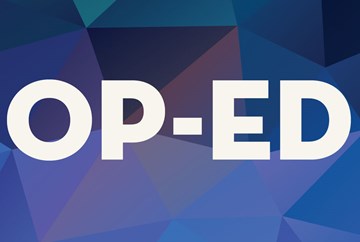 By: Gary Arnold
July 31, 2017
Since passage of the Americans with Disabilities Act (ADA) on July 26, 1990, the disability community has used the anniversary as an opportunity to highlight and build upon the success of the law which  speaks for itself when a wheelchair user and a non-disabled person both use a lift-equipped accessible bus, when a disabled Chicago resident wakes up and receives support getting out of bed in his or her own home instead of a nursing home, and when a father rolls his baby stroller down a curb cut in order to cross an intersection. Though work remains undone, there is no doubt the ADA has had a dramatic impact in Chicago, in Illinois, and around the country. Accessible businesses, accessible schools, accessible transportation, and curb cuts are the expectation, not the exception. People with disabilities are no longer warehoused in segregated institutions and schools, but are engaged alongside their non-disabled peers in almost all areas of community life.
Unfortunately, this year, perhaps more than any other since the ADA, the disability community is facing opposition that threatens to strip people with disabilities of their rights, their supports to live in the community, and their independence.
On August 1, new regulations will go into effect that limit overtime hours in the Illinois Home Services program. Through the Home Services Program, people with disabilities secure the services of personal assistants, which allow thousands of people with disabilities to live in their own homes instead of nursing homes. The disastrous regulations, introduced by Governor Rauner, will disrupt or destroy working relationships between personal assistants and the people they serve, forcing people with disabilities to go without the support they need to be independent. This will drive workers out of the program, and will drive people with disabilities back into institutions.
On the federal level, the health care legislation introduced in the Senate would decimate community support for millions of people around the country. The Senate bill will eliminate Medicaid expansion and will cap Medicaid spending. The Congressional Budget Office estimates the bill will cut Medicaid spending by more than $700 billion over the next 10 years, causing 15 million people to lose Medicaid coverage. Many people with disabilities utilize Medicaid services to live in their own homes instead of in nursing homes.  The Illinois Home Services program is supported through Medicaid. If the bill is passed and implemented, when states reach their caps, they will be forced to reduce or cut services.  Programs such as Home Services will be one of the first to face cuts, because, unlike nursing home services, Home Services is not an entitlement program. Again, people with disabilities will be forced into more costly and segregated institutions, stealing their independence.
In the face of the overtime guidelines and Senate legislation, the disability community responded in force. On June 22, the day the Senate finally released information about the health care bill, 60 members of ADAPT occupied the office of Senate Leader Mitch McConnell, protesting the bill. The occupation, and the arrests that followed, captured national and international media attention, raising public awareness about just how detrimental the bill will be to people with disabilities. The June 22 action in Washington, DC has been followed by similar protests in Indiana, Wisconsin, Georgia, Alaska, Pennsylvania, Louisiana, and Colorado.
In Chicago on June 22 at a community speak-out at Access Living (see opposite page), people with disabilities shared their stories about what independence means to them and how existing policy threatens that independence. They called on Governor Rauner to join other governors who have publicly opposed the health care legislation, to sign HB 3376, state legislation that would undo the damage of Rauner's overtime guidelines, and to sign SB 955, which would raise the wage of Direct Support Professionals to $15 an hour.
In Illinois and around the country, the disability community will continue to resist legislation and policy that will take that independence. In 2017 and in the years to come, the community will continue to recognize and to live the promise of the Americans with Disabilities Act.
Gary Arnold is public affairs manager for Access Living and past president of Little People of America.