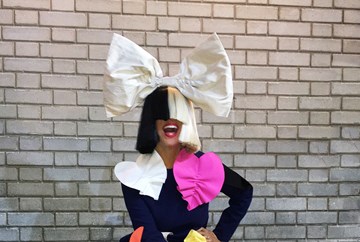 By: Jonathan Corvin-Blackburn
September 19, 2016
September
21
KT Tunstall
House of Blues
7 p.m., $25
Even if you don't recognize her name, you've likely heard KT Tunstall on countless movie soundtracks with her biggest hit "Suddenly I See." This singer-songwriter stops in Chicago to promote her newly released album "KIN." Always catchy and fun, her light-hearted tunes will definitely make for an enjoyable evening of music.
September
23
Lizzo
1st Ward Events / Chop Shop
8 p.m., $3 with RSVP
(https://www.redbullsoundselect.com/events/2016/09/red-bull-sound-select-presents-chicago)
This hip-hop artist hailing from Minneapolis is on the fast track to being a household name with her latest single "Good As Hell." Her songs can range from silly topics such as losing your phone to more emotional subjects: a ballad about loving yourself in every form. Her self-confidence is contagious as she wears skin-tight outfits and performs choreography that would have Beyoncé sweating. Shop and be sure to RSVP online for a discounted price.
September
23
Blood Orange
The Vic
8 p.m., $25 ($30 at the door)
Blood Orange is the current project of Dev Hynes. The music he creates is one-of-a-kind, evident in his critically acclaimed new album, "Freetown Sound," which takes its listeners on a neo-soul journey. A collaborative artist, he's working with everyone from Carly Rae Jepsen to Solange Knowles.
September
26
Local Natives
Riviera
8 p.m., $27.50
This indie rock band from Silver Lake, CA is heading into new territory with its just released "Sunlit Youth." Their catchy tunes, soaring harmonies, and afrobeat influences have evolved into more blues rock territory. With plenty of newly released material, this show should be chock-full of new work, along with fan favorites.
September
27
&
28
Angel Olsen
Thalia Hall
8:30 p.m., $20+
Originally from the Midwest and currently residing in Asheville, NC, the influence of Appalachia is apparent in Angel Olsen's indie rock sound. Her recently released album "My Woman" is an ode to Americana. Ranging from badass rock jams to quiet folky tunes, this could finally be her breakthrough hit.
September
30
Waldo
Schubas
6:30 p.m., $10
We've found Waldo, and he's kicking off his tour promoting his upcoming album "Be Ever Wonderful" right here in Chicago! This hip-hop artist from Grand Rapids, MI offers a blend of deep house synth and early 90's-influenced beats to back his flow.
October
2
Ta-Ku featuring Wafia
Thalia Hall
8:30 p.m., $20+
Ta-Ku has written "Songs To Break Up To" and "Songs To Make Up To" but let's hope he stays with Wafia after this recently released collaboration "(me)dian." Both from Australia, this producer and up-and-coming singer have blended instrumental hip-hop and seductive vocals for a fresh new sound.
October
4
Christine and the Queens
The Vic
7 p.m., $29.50
Héloïse Letissier was inspired by three drag queens in London to form her stage name Christine and the Queens. Said to have an eclectic stage presence, taking breaks from her minimal synthpop sounds to dance to 2 Unlimited's "Pump Up The Jam," this French artist provides an entertaining show. Her songs are earnest, sensitive, and genuine, putting her whole heart on the floor every time she performs.
October
7
The Suffers
Schubas
10 p.m., $13 ($16 at the door)
Funk for the new millennium, this band is ready for a night of soulful jams. With sexy, raspy vocals, they describe their sound as Gulf Coast Soul, an amalgamation of the many cultures and sounds from their homebase of Houston, Texas. Catch them as they try to fit their nine-piece band on Schubas' intimate stage.
October
7
Alessia Cara
Chicago Theatre,
7:30 p.m., $27.50+
Writing songs for the kids who don't always feel like they fit in, this alt-pop star is taking the radio waves by storm. She takes hints of doo-wop in her vocals and pairs it with modern synth and harmonies for an eclectic sound. Not to be reduced to a single genre, she has a ballad "Stone," which could easily be mistaken for a modern country song.
October
7
&
8
Kanye West
United Center Oct 7
Allstate Arena Oct 8
8 p.m., $35+
Chicago's own Kanye West is returning to promote his seventh studio album, "The Life of Pablo." He would tell you he is the best hip-hop artist of all time, and his latest album continues to prove he lives up to that name. Featuring collaborations with Sia, Rihanna, and Frank Ocean, the songs are clever and eclectic, playfully referencing old favorites and incorporating completely new sounds.
October
11
Die Antwoord
Aragon
8 p.m., $35
This South African rap group known for creepy visuals and vocals will be providing a night of heavy beats and intense synth. Their music is known to be darker and slightly scary, but also embracing a comedic edge, so it never gets too intense. They know how ridiculous they are, and want to have fun with it. This tour is to promote their new album "Mount Ninji and Da Nice Time Kid."
October
12
Jack Garratt
Metro
7:30 p.m., $24
Now a Chicago local, this artist is truly an amazing live performer. He recreates his extraordinarily intricate sounds all by himself using loops, playing drums, and harmonizing with his own vocals. His live show will include tunes from his truly impressive album "Phase" released earlier this year, along with some special new tracks and covers.
October
16
Sia
United Center
7 p.m., $35+
Sia has recently taken on a secretive persona, but that can't stop the world from recognizing one of the most influential names in pop music today. She has a style of singing that's purely her own; even when others sing songs she wrote they sing it with that signature Sia style. In addition to a signature vocal style, she has certainly built a visual style, incorporating her signature hairpiece as well as modern dance. The single "Cheap Thrills" from her album "This is Acting" hit number one on the Billboard Hot 100 chart for four weeks this summer and remains in the top 10, proving that Sia is here to stay.
October
20
RY X
Lincoln Hall
8 p.m., $18
His real name is Ry Cuming, and he is an Australian singer-songwriter who is touring to serenade us with his falsetto vocals, intense harmonies, and minimal guitar lines. Always emotional and vulnerable, this Aussie has the perfect recipe for a quiet, autumn night.
October
20
Hayden James
Double Door
8 p.m., $12.50+
There's something about Hayden James' music that completely draws the listener in within the first 10 seconds. His deep house beats and soothing vocals are endlessly catchy. He's still a bit of a mystery, having not a huge roster of released songs, but that just makes for an exciting show as he's likely to play new tunes that have yet to be released.
October
21
Tegan and Sara
Riviera
7:30 p.m., $36
This identical twin duo sure knows how to set themselves apart. They recently released their sixth studio album "Love You to Death" and have gone all-in with their synthpop sound. The album feels like an homage to the sound of the '80's, but still remains fresh and new.
October
25
Melissa Etheridge
Park West
8 p.m., $79
This iconic American rock performer is coming back to Chicago. She continues to be active politically, as shown in her recently released single "Pulse" honoring the victims of the massacre at the LGBTQ nightclub in Orlando. Hear old favorites such as "I'm The Only One" and "Come To My Window," along with her new work and some touching covers.
October
26
Kero Kero Bonito
Subterranean
6:30 p.m., $14
If cotton candy could be embodied in a song, it would be written by KKB. This quirky trio is completely unique with their creative and bubbly music. Their songs are bilingual, flowing between English and Japanese. Their debut album "Bonito Generation" will be released just days before they head to Chicago to play all of their new tunes.
November
1
Troye Sivan
Aragon Ballroom
7:30 p.m., $35
Originally from South Africa and now living in Australia, this signer and actor first gained recognition through his fanbase on YouTube. His dreamy electronic pop music is both endearing and catchy, as seen in the recently released new version of his song "Wild" featuring another member of this concert guide, Alessia Cara.
November
5
Elle King
The Riviera
7:30 p.m., $35
This blues rock singer has been gracing the airwaves with her breakout hit "Ex's and Oh's," which also earned her two Grammy nominations. Said to have an impacting stage presence, her raspy vocals and bluesy guitar riffs are sure to be a crowd pleaser. Her debut LP Love Stuff is still going strong nicely complemented by her latest single "Good Girls" from the "Ghostbusters" movie.
November
7
Róisín Murphy
Double Door
8 p.m., $25
Róisín Murphy has been on the music scene for over 20 years, but her U.S. fans have never gotten a chance to see this Irish artist live. That is all about to change as she embarks on her first North American tour. The former lead singer from famed electronic duo Moloko is always a little weird and avant-garde. She merges artistry with electronic sound and jazzy vocals for a unique style that's purely her own.
November
12
Aretha Franklin
Chicago Theatre
8 p.m., $49.50+
The Queen of Soul is returning to Chicago for a one-night only event. Aptly being crowned the greatest singer of all time by Rolling Stone, this iconic star is bound to impress with a night full of classics such as "Respect" and "A Natural Woman." Don't be part of a "Chain of Fools" get your tickets before they sell out.
November
16
James Vincent
McMorrow
Metro
9 p.m., $24
This folk singer-songwriter is journeying into new territory with his more upbeat, R&B album "We Move." His debut single, "Rising Water," is a perfect companion to a late autumn road trip. With falsetto, soulful vocals and poppy beats, his show will be a night to remember.
November
23
Tory Lanez
The Vic
7 p.m., $25 ($28 at the door)
This Canadian hip-hop artist must be one of the hardest working artists in the industry; he has released 12 singles in 2016 alone. He combines edgy rhymes with catchy melodies, and plays with other genres as seen in his song "LA Confidential," which has surf rock vibes.
November
27
MØ
Metro
7 p.m., $23
MØ has come a long way from gaining a fanbase by posting songs online, to now being featured on Major Lazer's international smash "Lean On." It looks like history will repeat as she reunites with Major Lazer, along with Justin Bieber, for the song "Cold Water," which is currently climbing the charts. This electropop artist is one of the best hit-makers today, with many things she creates being used in commercials and as samples in other artist's songs. She has yet to announce her second album, but has satiated fans with two superb singles "Kamikaze" and "Final Song," which are begging to be heard live.
The
Venues:
AllState Arena,
6920 Mannheim Rd, Rosemont
Aragon Ballroom,
1106 W. Lawrence Ave.
Chicago Theatre,
175 N. State St.
Double Door,
1572 N. Milwaukee Ave.
First Ward Events / Chop Shop,
2033 W. North Ave.
House of Blues,
329 N. Dearborn St.
Lincoln Hall,
2424 N. Lincoln Ave.
Metro,
3730 N. Clark St.
Park West,
322 W. Armitage Ave.
The Riviera,
4746 N. Racine Ave.
Schubas,
3159 N. Southport Ave.
Subterranean,
2011 W. North Ave.
Thalia Hall,
1807 S. Allport St.
United Center,
1901 W. Madison St.
The Vic,
3145 N. Sheffield Ave.