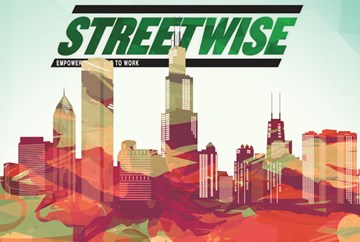 By: Dave Hamilton
September 12, 2016
SEPTEMBER
NOW - Sun Sept. 25
CHICAGO WORLD
MUSIC FESTIVAL
Various times & Locations
The 18th Annual World Music Festival Chicago is presented by the City of Chicago and produced by the Chicago Department of Cultural Affairs and Special Events. This city-wide, multi-venue, 11-day festival has attracted over 650,000 concertgoers and has presented more than 650 artists and ensembles from over 80 countries since it began in 1999. For a full schedule of events, visit cityofchicago.org/city/en/depts/dca/supp_info/world_music_festival
Up this week:
Thurs, Sept 15
Anda Union (Inner Mongolia, China)
Chicago Cultural Center,
Preston Bradley Hall
78 E. Washington St.
6 pm
All Ages
A-Wa (Yemen/Israel)
Maya Kamaty (Reunion Island)
Lincoln Hall
2424 N. Lincoln Ave.
6 pm doors, 7 pm show
21+
Antibalas (USA)
Rocky Dawuni (Ghana/USA)
Analog Africa Soundsystem (Germany)
Metro
3730 N. Clark St.
8 pm show, 9 pm show
18+
Fri, Sept 16
Tenores di Neoneli + Orlando Mascia
(Sardinia, Italy)
Chicago Cultural Center,
Preston Bradley Hall
78 E. Washington St.
6 pm
All Ages
Maya Kamaty (Reunion Island)
Anda Union (Inner Mongolia, China)
Martyrs'
3855 N. Lincoln Ave.
8 pm doors, 9 pm show
21+
Sat, Sept 17
Herencia de Timbiquí (Colombia)
Occidental Brothers
Dance Band International (Chicago, USA)
Jay Pritzker Pavilion
201 E. Randolph St.
3 pm
All Ages
Tenores di Neoneli + Orlando Mascia
(Sardinia, Italy)
DePaul University Concert Hall
800 W. Belden Ave.
7:30 pm doors, 8 pm show
All Ages
Sun, Sept 18
The 606 Walk + Peace Picnic with Juicebox Concerts
A day of family-friendly activities in celebration of the International Day of Peace
11 am – 12:30 pm - Instrument Making Stations at Milwaukee/Leavitt
(Park and Ridgeway Trailhead)
12:30 - 2 pm - Peace Procession to the
Humboldt Overlook
2-  6 pm - Global Peace Picnic with
Juicebox Concerts
Rocky Dawuni (Ghana/USA)
Herencia de Timbiquí (Colombia)
Rajab Suleiman & Kithara
(Zanzibar, Tanzania)
Humboldt Park Boathouse
1301 N. Sacramento Ave.
2-6 pm
All Ages
Thurs Sept. 15 - Sun Sept 18
WICKER PARK &
WEST TOWN LIT FEST
Various Times & Locations
Second-year event features Quimby's Book Store 25th anniversary 7-9 p.m. Thurs with a history of zines and underground comics, along with commemorative beer, 1854 W. North Ave.
Book release party for "100 Things to Do in Chicago Before You Die" by Molly Page, 12-2 pm Sat at Wicker Park Secret Agent Supply Co. 1276 N. Milwaukee Ave. and for "Algren: A Life" by Mary Wisniewski, 6:30-8 pm at Volumes Bookcafe, 1474 N. Milwaukee Ave., followed by readings of Algren's work until 11 pm
Children's story time with local authors Timothy Sheridan, Peter Gariepy and Janet Alberti 11 am-1 pm Sunday at Wicker Park Secret Agent Co., 1276 N. Milwaukee Ave. And more…
Fri Sept 16 - Sun Sept 18
RIOT FEST
Douglas Park,
1401 S. Sacramento Drive
12 - 10 pm
30+ bands daily in a mixture of punk rock, indie bands and hip-hop. Headliners include The Flaming Lips, Ween, Morrissey, Death Cab for Cutie, the Original Misfits, Rob Zombie. 3-day general admission $210; VIP $330. 2-day $160 and 1-day $85 at riotfest.org/Chicago
Fri Sept 16 - Sat Sept 17
OAKTOBERFEST
Marion Street & North Blvd south of Lake St. in downtown Oak Park
Fri 4 - 10 pm
Sat 12 - 10 pm
Enjoy craft beer and wine, local food, kids' root beer garden, live music: The Band of Heathers, The Black Lillies, Motherfolk, Nikki Lane, Luke Winslow King, The Show Ponies, Caleb Hawley, School of Rock Oak Park. Free admission.
Sat Sept 17
FALL ARTS &
CRAFTS ADVENTURE
Hodges Park,
101 S. Courtland (Prospect & Vine), Park Ridge
9 am - 5 pm
26th annual event offers watercolors, photography, sculpture, pottery, jewelry, artwear, wood arts, floral design, all made by the exhibitors, who are on hand to discuss them. Free admission.
Sat Sept 17
ENGLEWOOD
JAZZ FESTIVAL
Hamilton Park,
513 W. 72nd St.
12 - 6 pm
Original music presented to its immediate community, with a mission to increase musical resources there. Jazz is a response to the challenges of today and music education an alternative to gang activity. Performers include Julia Huff, Rajiv Halim, the Young Masters Ensemble, saxophonist Donald Harrison Jr. ("King of Nouveau Swing") and the Live the Spirit Residency Big Band, an after-school jazz education program. Awards will be presented to Lauren Deutsch, executive director of the Jazz Institute of Chicago; to Darlene Blackburn, dancer whose work is rooted in a range of African traditions; and to Norman Bolden, former radio executive and current proprietor of South Side jazz venues Norman's Bistro and Room 43. In case of rain, the festival will take place inside the park field house.
Sat Sept 17 - Sun Sept. 18
SAM ADAMS
LAKEVIEW TACO FEST
On Southport,
from Addison to Roscoe
11 am - 10 pm.
Enjoy tacos hard or soft, filled with meat, chicken, guacamole or other ingredients and then vote for Chicago's best. Watch Mexican wrestlers at 5 p.m. daily or head to music stages. Headliners include 97Nine, Get Up with the Get Downs, Wedding Banned and Catfight. $7 suggested donation. 
Sat Sept. 17 - Sun Sept 18
AMERICAN INDIAN
CENTER POWWOW
Busse Woods Forest Preserve,
Rts. 53 & 72
Elk Grove Village
Sat 10 am - 7 pm
Sun 10 am - 5 pm
63rd annual event produced by the nation's oldest urban Native American center  showcases drummers and dancers from around the U.S. Native American food and marketplace, interactive activities for kids. $15 admission. 
Sat Sept 17 - Sun Sept 18
ANDERSONVILLE
CITYMADE FEST
Clark Street from Argyle to Carmen
12 - 9 pm
Andersonville maintains its reputation as "Chicago's local-first capital" with this event devoted to Chicago-made craft beers, music, food and artisans. Proceeds support Eco-Andersonville programs of the
Andersonville Sustainable Community Alliance, a 501 (c)(3).
Sat Sept. 17 - Sun Sept 18
WEST LOOP
ARTS FESTIVAL
On Washington Blvd,
from Halsted to Racine
Sat 11 am - 10 pm
Sun 11 am - 9 pm
Fine arts from 167 juried national and local artists in painting, ceramics, photography, jewelry, sculpture; international sounds and street performance art; food from neighborhood restaurants; local bands: 16 Candles, Trippin Billies, Thank You Ma'am, Too White Crew, 7th Heaven, West Side Winders, Stache, Chicago Samba, The Boy Band Night, and more. $10 suggested donation.
Sat Sept 17 - Sun Sept 18
RIVERWALK ART FAIR
Main & Jackson,
Naperville
10 am - 5 pm
Exclusively original artworks for sale: painting, drawing, sculpture, fiber, graphics, mixed media, jewelry, photography, metalwork, glass, wood, digital art.
Thurs Sept 22 - Sun Sept 25
EXPO CHICAGO
Navy Pier, 600 E. Grand Ave
Thurs 6 - 9 pm
Fri & Sat 11 am - 7 pm
Sun 11 am - 6 pm
Artwork from 140 leading galleries from around the world along with Exposure, a section for younger galleries to participate in this major international fair; panel discussions in conjunction with School of the Art Institute of Chicago. Vernissage is title of the Thursday night opening ($125+), presented by the Women's Board of the Museum of Contemporary Art to benefit its education programs.
Thurs Sept. 22 - Sun Sept. 25
AMERICAN CRAFT EXPO
Chicago Botanic Garden,
1000 Lake Cook Rd.,
Glencoe
Thurs 5:30 - 9 pm
Fri & Sat 10 am - 6 pm
Sun 10 am - 5 pm
Competitive juried show features one-of-a-kind, museum-quality work of 140 artisans in 12 media: baskets, ceramics, fiber decorative, fiber wearable, furniture, glass, jewelry, leather, metal, mixed media, paper and wood. It is also a fundraiser for pharmacogenomics research (how patients react to medications based on genetic variants) at NorthShore University HealthSystem. There are opportunities at the expo to get an insider's glimpse into the various craftsmen's work.
Thursday is a benefit preview party in a more intimate setting to meet the artists, $175 in advance, $200 at the door. Three-day admission (includes one-day parking pass) is $30. Daily admission $15 plus $25-$30 parking fee at americancraftexpo.org  Shuttle from Metra station at Glencoe.
Thurs Sept 22 - Thurs Sept 29
REELING
Music Box Theater,
3733 N. Southport Ave.
& Landmark Century Cinema,
2828 N. Clark St.
Various Times
Second longest-running festival of its kind, Reeling has a mission to recognize important contributions by LGBTQ filmmakers to our culture and to educate the general population on these issues. Opening night film is Hurricane Bianca, a comedy about a sweet but dull gay teacher who loses his job in Texas when his status is made known; he returns as his alter ego, Bianca Del Rio, with appearances by Alan Cumming, Margaret Cho and Ru Paul. The centerpiece at 7 pm Sept. 25 is Upstairs Inferno, about a 1973 arson fire in a New Orleans gay lounge that killed 32 people – the largest gay mass murder until Orlando this year.  Tickets $10+ at 773.293.1447 or reeling@chicagofilmmakers.org
Fri Sept 23 - Sun Sept 25
CHICAGO GOURMET
Millennium Park,
201 E Randolph St.
12 - 6 pm
Top chefs show off their techniques and share stories about how they got to where they are today, hosted by Rick Bayless of Frontera and Topolobampo restaurants, winner of Bravo TV's Top Chef. Mainstage cooking with Bayless, Stephanie Izard (Girl and the Goat) and Matthias Merges (Billy Sunday, Yusho, A10); Friday night Hamburger Hop to pick "Chicago's best;" Grand Cru tasting to offer interpretations of Hamlet, As You Like It, and Romeo and Juliet as part of Chicago Shakespeare Theater's Shakespeare 400 celebration. Tickets start at $40 at
chicagogourmet.org 
Fri Sept 23 - Sun Sept 25
OKTOBERFEST CHICAGO
Southport & Wellington Aves.
Fri 5-10 pm
Sat 11 am - 10 pm
Sun 11 am - 7 pm
Celebrating all things Bavarian for the 15th year. A benefit for St. Alphonsus Church, the outdoor fest features craft beer tastings; beer brats; pretzels; German music; polka dancing; kids' activities; local bands including Wedding Banned, Boy Band Review and 16 Candles. Free admission to those with military ID.
Sat Sept 24-Sun Sept 25
HYDE PARK JAZZ FESTIVAL
Sat 1 pm - midnight
Sun 1 - 7 pm
Venues include Midway Plaisance (Woodlawn & Ellis), Smart Museum, Little Black Pearl, Hyde Park Bank, International House, Oriental Institute, DuSable Museum, Hyde Park Union Church, Rockefeller Chapel and Logan Art Center. More than 30 local, national and international artists will perform, including Maggie Brown Group, Katie Ernst and James Falzone, Yvonne Faddis-Stroud and Friends, Orbert Davis Sextet, Matana Roberts, Victor Goines Quartet. Food and beverage vendors with picnic area, artisan vendors, family-friendly programming. Free admission.
Sat Sept 24 - Sun Sept 25
RANDOLPH STREET
MARKET
1340 W. Washington St.
10 am - 5 pm
European-style indoor/outdoor antique market features 200 select vendors: furnishings, vintage clothing, jewelry, collectibles. Appraisal, delivery, repair, restoration and buying services will be available.
Fri Sept 30
OYSTER FEST
Hubbard & Rush
3 - 10 pm
Shaw's Crab House presents 28th annual festival of seafood and live blues music. Musicians include Bumpus, The Friends Band, Big Dog Mercer and Breezy Rodio. General admission $23, VIP $54.
Fri Sept 30 - Sat Oct 1
WEST TOWN ART WALK
Chicago Avenue,
from Milwaukee to Western
Fri 5 - 8 pm
Sat 11 - 8 pm
Enjoy visual art, music, culinary and fashion by neighborhood people. Sat from 1-4 pm in Eckhart Park (1330 W. Chicago Ave.) the Chicago Center for Music Education (ChiME) will do performances and Joshua Gilley will present live art-making along the fences. There will also be an art car show on Chicago Avenue between Paulina and Wood Streets.
Fri Sept 30 - Sat Oct 1
FOOD TRUCK SOCIAL
Noble Street,
between Chicago Ave. and Chestnut St. (the west side of Eckhart Park)
Fri 4 - 10 pm
Sat 12 - 10 pm
Fri Sept. 30 - Sat Oct 1
NAPERVILLE
OKTOBERFEST
Naper Settlement,
523 S. Webster St.
Fri 5 - 10 pm
Sat 12 - 10 pm
Enjoy live entertainment ranging from German oompah music to classic rock and polka music, along with German beer and cuisine under a large heated tent. Family-friendly activities 12-5 pm Saturday. Tours of Naper Settlement. Tickets $12 adult, $8 age 4-12 in advance at napersettlement.org, $15/$10 day of event.
Fri Sept 30 - Sun Oct 2
EVANSTON ART
& BIG FORK FESTIVAL
Church & Sherman Streets,
downtown Evanston
Fri 4 pm - dusk
Sat 10 am - dusk
Sun 10 am - 5 pm
Original, high-end works by 130 artists – painting, sculpture, photography – alongside unique, usable art such as handmade jewelry, one-of-a-kind furniture, home accessories. Browse while you enjoy local fare, beer and wine, live music.
Fri Sept. 30 - Sun Oct. 2
ST. BENEDICT'S
OKTOBERFEST
St. Benedict's Courtyard,
2215 W. Irving Park Road
Fri 3 - 10 pm
Sat 1 - 10 pm
Sun 3 - 8 pm
As one of Chicago's longest-running family fall classics, St. Ben's has been honoring the spirit of the Bavarian Oktoberfest since 1966. More than 2000 attendees from the Northcenter neighborhood come together each year to the historic grounds of St. Benedict for authentic oompah bands, Spaten bier and specialty cuisine in a tented (and heated if necessary) beer hall. This family-friendly celebratory reunion features components for all ages such as carnival midway rides, activities and games, the $1500 Grand Prize "520 Pool," and much more. The stage will be headlined with energetic performances from traditional German party bands. The German-American Commemoration Day Concert rwill feature members from 45 German clubs throughout Chicagoland. FREE admission.
OCTOBER
Sat Oct. 1 - Sun Oct. 2
APPLE FEST
N. Lincoln Ave.,
between Lawrence & Eastwood
9 am - 6 pm
Dozens of vendors participate in Apple Fest every year, selling everything from candy apples to scarves and hats. Pick up fresh apple pie, hot apple cider, or even a whole bushel of apples - and for the first time ever learn how to prepare them at the Giddings Gourmet chef demos!  Great local music, pooch costume contest,  kids' zone, featuring child-focused activities. $5 suggested donation.
Wed Oct. 5 - Mon Oct. 10
EAR TAXI FESTIVAL
Various locations and times
Presented by the Alice M. Ditson Fund at Columbia University, the Ear Taxi Festival brings together over 350 musicians, 88 composers, 25 ensembles with 54 world premieres and 5 sound installations that celebrate contemporary classical music. The festival spans Chicago, with venues including Mana Contemporary and the University of Chicago on the South Side to the Harris Theater for Music and Dance and The Chicago Cultural Center in the Loop to Constellation on the North Side. Performances range from free-$27, with bundles and festival passes available too. Visit www.eartaxifestival.com for tickets and more information.
Fri Oct. 7 - Sun Oct. 9
ROCKTOBER BEERFEST
West Loop,
Randolph & Ogden
Fri 5 - 10 pm
Sat & Sun 12 - 10 pm
With a focus on great brats and brews, this inaugural festival embraces traditional Oktoberfests, but keeps it local. Featuring live music from 7th Heaven, Too White Crew, and more. The festival also features oompah music and a costume concert. $10.
Mon Oct. 10
COLUMBUS DAY PARADE
State Street,
between Wacker Drive and Van Buren
12:30 pm
For nearly half a century, the Joint Civic Committee of Italian Americans has sponsored Chicago's Columbus Day celebration. Festivities begin with a mass at the Shrine of Our Lady of Pompeii (9 a.m.) and a wreath laying ceremony at the Columbus Statue located in Arrigo Park (10:30 a.m.), followed by the parade (12:30 p.m.).  The parade features over 150 floats, bands, and marching units. FREE.
Thurs Oct.13 - Thurs Oct. 27
CHICAGO INTERNATIONAL
FILM FESTIVAL
Various locations & times
The Chicago International Film Festival seeks to provide an alternative to commercial Hollywood movies, and to open Chicagoans to a world of film previously unavailable in the city. It provides access to world-class cinema that encourage discussion and debate to Chicago's diverse and under-served citizenry. This year's event will pay homage to Peter Bogdanovich and Steve McQueen. For more information and showtimes, visit www.chicagofilmfestival.com.
Sat Oct. 15 - Sun Oct. 16
OPEN HOUSE CHICAGO
Various locations & times
Have you ever walked by a building and thought, "I wish I could see what's inside?" Now you can. Tour soaring skyscrapers, repurposed mansions, opulent theaters, exclusive private clubs, private offices and breathtaking sacred spaces. The Chicago Architecture Foundation's Open House Chicago is a free public festival that offers behind-the-scenes access to 200 buildings across Chicago. Explore the hidden gems and architectural treasures of Chicago's diverse neighborhoods—all for FREE. Visit openhousechicago.org for a complete list of participating locations.
Mon Oct. 17 - Sun Oct. 23
CHICAGO IDEAS WEEK
Various Locations & times
Chicago Ideas is a movement built on one core belief: When a broad spectrum of thinkers and instigators share ideas, we have the power to transform our world. Its platform is built on the big shoulders of Chicago's working class history, shaped by the city's inclusiveness, diversity and excellence of intellectual discourse. Ideas Week talks and seminars are throughout the city, with ticket prices ranging from FREE-$15. For more information and tickets visit, chicagoideas.com
Thurs Oct. 20 - Mon Oct. 31
NIGHT OF 1,000
JACK-O'-LANTERNS
The Chicago Botanical Garden,
1000 Lake Cook Rd.
Glencoe
6:30 - 10:30 pm
A brand new Halloween-themed event at the Botanical Garden replaces HallowFest. Over 1,000 hand-carved pumpkins will be on display and will feature Chicago icons, Halloween characters, and garden "monsters" (think Venus Fly Trap). Festive food and drink will be for sale. Tickets are $16 at chicagobotanic.org
Sat Oct. 22
HALLOWEEN GATHERING
FESTIVAL & PARADE
Millennium Park,
201 E. Randolph St.
Festival 2 - 5 pm
Parade 6 pm
Last year the Chicago Cultural Mile Association launched one of Chicago's most exciting, new initiatives, The Halloween Gathering Festival and Parade. This powerful event gathered Chicago's vast and diverse creative communities for an afternoon festival culminating with a magical nighttime parade. Drawing together world-renowned institutions including the Field Museum, The Art Institute of Chicago, and the Chicago Symphony Orchestra, as well as unique local organizations like Louder Than a Bomb, Silent Theatre Company, and guilds of artists in assorted fields, this dramatic display activated Halloween as the "artist's holiday" along one of the most prestigious cultural avenues in the world. FREE.
Sat Oct. 29 - Sat Nov. 12
CHICAGO HUMANITIES
FESTIVAL
Various Locations & times
The Chicago Humanities Festival presents entertaining and smart programming about ideas that matter. It connects people to the ideas that shape and define us, and promotes the lifelong exploration of what it means to be human. This year's guests include Gloria Steinem, host of the Daily Show Trevor Noah, New York Times bestseller Mary Roach, composer Philip Glass and more. For full schedule and pricing, visit chicagohumanities.org.
Mon Oct. 31
NORTHALSTED
HALLOWEEN PARADE
Halsted St.,
from Belmont to Addison
4 pm
Parade 7 pm
Celebrating its 20th year, the Northalsted Halloween parade is well-known for outlandish costumes and its celebratory atmosphere. The event draws over 2,000 entries into its famous costume contest, all of which are on display during the parade. FREE.
Fri Oct 28 - Sun Nov 6
CHICAGO INTERNATIONAL
CHILDREN'S
FILM FESTIVAL
Facets,
1517 W. Fullerton Ave.
Various times
The Festival is one of the top film festivals for kids in the world and the largest film festival for children and youth in the country. Each year, selected from thousands of entries, the Festival features over 250 films from over 40 countries. Engaging kids of all ages, the festival includes post screening Q&As with filmmakers, interactive workshops with special guests, peer-to-peer dialogues, and filmmaker-led seminars. Schedule TBA, visit facets.org for more information.
NOVEMBER
Tue Nov 1
DAY OF THE DEAD
IN THE CITY OF CHICAGO
National Museum of Mexican Art,
1852 W. 19th St.
& Harrison Park,
1824 S. Wood St.
4 - 9 pm
The museum and surrounding area will be turned into an elaborate work of art, featuring visual displays which reveal the story of the Day of the Dead.  Additionally, Harrison Park will be transformed with over 75 ofrendas, created by community members, local artists and organizations. Guests will also enjoy pan de muerto and hot chocolate, musical performances, face painting and art activities.
Thurs Nov. 3 - Sun Nov. 6
SOFA ART + DESIGN FAIR
Navy Pier,
600 E. Grand St.
Fri & Sat 11 - 7pm
Sun 12 - 6 pm
The Sculpture Objects Functional Art and Design (SOFA) Fair in Chicago is the premier gallery-presented art fair dedicated to three-dimensional art and design. Critically acclaimed and continuously running since 1994,  SOFA differs from other top art events because of its focus on three-dimensional artworks that cross the boundaries of fine art, decorative art and design.  SOFA is noted for its exceptional presentation, with an elite selection of international dealers presenting for sale one-of-a-kind masterworks in handsome, custom-designed gallery exhibits. Day passes start at $20, 3-day passes at $30, with VIP packages available. Visit sofaexpo.com.
Fri Nov. 4 - Sun Nov. 20
POLISH FILM
FESTIVAL IN AMERICA
Various locations & times
The PFFA is the most extensive annual showcase of Polish cinema outside of Poland. Hailed by the New York Times as one of the best programs promoting European film in the States, called a "Chicago Success Story" by the Chicago Tribune and ranked as the best foreign film festival in Chicago by New City Magazine, the PFFA remains one of the largest and oldest film events in the Midwest. Schedule TBA, visit pffamerica.org for more information and announcements.
Sat Nov. 5
MAC & CHEESE FEST
UIC Forum,
725 W. Roosevelt Rd.
12-3 p.m. lunch
6:30 - 9:30 pm dinner
Mac & Cheese Fest celebrates the dish by featuring variations spanning continents and cultures. Explore the culinary genius of Chicago chefs as they carefully prepare exquisite versions of your favorite rainy day dish. Participating restaurants will forever transform your perception of your childhood favorite, from truffle-braised duck mac & cheese to white cheddar and chorizo macarón con queso, all paired with beer and spirits! Tickets are $60 and include 5 drink tickets, available at macandcheesechicago.com
Tue Nov. 8
LANTERNENFEST
DANK-HAUS
German Cultural Center,
4740 N. Western Ave.
2:30 p.m.
Children and adults create their own lanterns and then walk through Lincoln Square in a parade. All ages are welcomed! FREE.
Thurs Nov. 10 - Sat Nov. 12
CHICAGO COMEDY
FILM FESTIVAL
Various locations & times
Chicago Comedy Film Festival is committed to bringing independent comedy to the screen. Its mission is to support comedy filmmaking as a vital and influential art form. Comedy allows us to explore subject matters in a way that no other genre can or will. We can say the things our audience wishes the world would say. Comedy is fearless in a fear based world. Schedule TBA. visit chicagocomedyfilmfestival.com for more information and announcments.
Thurs Nov. 10 - Sun Nov. 13
CHICAGO
INTERNATIONAL
REEL SHORTS
FILM FESTIVAL
Various locations & times
For over a decade the Chicago International Reel Shorts Festival has provided filmmakers from around the world the opportunity to showcase their work in the Chicagoland area. It seeks to provide a supportive atmosphere with low entry fees and low-cost ticket prices. Its unique venues include the state-of-the-art "Film Row Cinema" atop the Wabash building downtown (South Loop), classic spots in Chicago's Belmont Theater District or the basement at the world famous "Mothers" where you can enjoy a local brew while you watch some of the world's best films. For more information visit filmfreeway.com/festival/ChicagoREELSHORTSFilmFetival
Sat Nov. 11 - Sun Nov. 12
GAZEBO HOLIDAY
MARKET
Museum of Broadcast
Communications,
360 N. State St.
Time TBA
A unique shopping experience with all proceeds going to the Junior League of Chicago. FREE entry.
Sat Nov. 11 - Sun Nov. 12
CHICAGO ARTISAN
CHOCOLATE SHOW
Plumber's Hall,
1340 W. Washington Blvd.
Fri 12 - 8 pm
Sat 11 am - 6 pm
Featuring the finest in artisan chocolate, artisanal foods and wine, with demonstrations and more, all in support of Bear Necessities Pediatric Cancer Foundation. Tickets start at $33 in advance at fineartisanevents.com, or $40 at the door if available.
Thurs Nov. 17 - Sun Jan. 8
CHRISTMAS AROUND
THE WORLD AND
HOLIDAYS OF LIGHT
The Museum of Science and
Industry, 5700 S. Lake Shore Drive
Mon - Fri 9:30 am- 4 pm
Sat & Sun 9:30 am - 5 pm
This annual tradition began in 1942 with a single tree, newly decorated every day for 12 days to represent the countries fighting alongside the U.S. during World War II. The Museum's 45-foot Grand Tree takes center stage in the Rotunda, surrounded by more than 50 smaller trees and displays presenting the cultures and holiday traditions from around the world. All in all, more than 3,500 community volunteers lend their time and knowledge to create this celebration of global holidays. Museum admission required.
Fri Nov. 18 - Sat Dec. 24
CHRISTKINDLMARKET
Daley Plaza,
50 W. Washington St.
Sun -Thurs 11 am - 8 pm
Fri & Sat 11 am - 9 pm
The Christkindlmarket Chicago brings a cherished German tradition with international flair and local charm. Chicago's largest open-air Christmas festival is an enchanting and inviting holiday village. Inspired by the 16th century Christkindlesmarkt in Nuremberg, Germany, one of the first holiday markets of its kind, the Christkindlmarket is well-known for its vendors' high quality gifts and food, holiday cheer, and for being the ideal place for families to create their own holiday traditions. FREE.
Sat Nov. 19
MAGNIFICENT MILE
LIGHTS FESTIVAL
Pioneer Court,
401 N. Michigan Ave.
11 am - 7 pm
Parade 5:30 pm, Oak St./Chicago River
With a parade that is dubbed the nation's largest evening holiday event, the BMO Harris Bank Magnificent Mile Lights Festival returns for the 25th Anniversary Celebration. A full day of festivities include family-friendly activities in Lights Festival Lane, live entertainment from top artists and tons of holiday shopping and special offers throughout the district. The highly anticipated lighting parade, led by Grand Marshals Mickey Mouse and Minnie Mouse, features a host of friends from Walt Disney Parks in Florida, more than 30 floats, giant balloons, exciting marching bands, celebrities, musical performances and, of course, Santa Claus. More than one million lights on 200 trees along The Magnificent Mile will illuminate this magical evening. The parade culminates with a spectacular fireworks display along the Chicago River. FREE.
Sat Nov. 19 - Sun Nov. 20
CHICAGO TOY
& GAME FAIR
Navy Pier, 600 E. Grand St.
Sat 10 am - 6 pm
Sun 10 am - 5 pm
Play like a kid! Get to test out the coolest new toys, for kids young and old! $15 adult and $8 child at chitag.com.
Sat Nov.19 - Sat Nov. 20,
Sat Nov. 26 - Sun Nov. 27
RANDOLPH STREET
HOLIDAY MARKET
Plumber's Hall,
1340 W. Washington St.
10 am - 5 pm
Get your holiday shopping off to the right start with gifts in all price ranges, from thrifty to extravagant. Discover fabulous keepsakes from embroidered hankies to estate jewelry. Timeless antiques and modern treasures including vintage and indie fashion, jewelry, art, decorative objects, housewares, and more will make this holiday a memorable experience for gift givers of all ages! Free parking & gift wrapping. $10 at the gate or $8 in advance at randolphstreetmarket.com.
Thurs Nov. 24
MCDONALD'S
THANKSGIVING DAY
PARADE
State St.,
Congress to Randolph
8 - 11 am
Looking for family entertainment on Thanksgiving morning? The McDonald's Thanksgiving Parade featuring the nation's best marching bands, giant popular inflatable balloons, spectacular performance acts and much more! Tune into WGN America to watch it on TV! FREE.
Fri Nov. 25
WREATHING
OF THE LIONS
Art Institute of Chicago,
111 S. Michigan Ave.
10 am - 3 pm
The beloved lions don their traditional evergreen wreaths at the Michigan Avenue entrance as you warm up with complimentary hot chocolate. At 10:30 a.m., following the outdoor ceremony on the Michigan Avenue steps, families are invited to stop by the Ryan Learning Center to create wreath mobiles inspired by the sculptures of László Moholy-Nagy. FREE.
Sun Nov. 27 - Sun Jan. 1
ZOOLIGHTS
AT LINCOLN PARK ZOO
Lincoln Park Zoo,
2001 N. Clark St.
4:30 - 9 pm
The Lincoln Park Zoo transforms into a sparkling winter light wonderland for the holiday season. The festivities include visits with Santa, musical light shows, free holiday crafts, warm spiced wine and frosty lagers, ice skating, rides on the AT&T Endangered Species Carousel and Lionel Train Adventure. Presented By PowerShares QQQ. FREE.