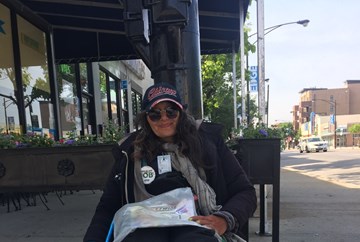 By: Carolyn Duffy
August 13, 2018
I view people from the inside out...
I begin in their heart...
And bring the rest out...
A heart of "gold" is a precious gift from above...
A happiness, a personality, and love of "love"...
Only now do I view from the outside in...
I believe the outside can be altered...
And everything can be changed!
Like an antique classic...
A little beat up...
With new parts, a paint job, etcetera...
Love can't be bought at any price!!!
Don't judge others...
That's not nice!!!
How commercial a world I live in...
A world created by God!!!
A world full of sin!!!
Judge yourself!!!
That's where you begin!!!
You may be an example to me when you have no sin!!!
Clothes can be changed...
Teeth bought at any time!!!
Though "love" from the heart...
Is a priceless vine!!!
I've loved, I've wed, I've had children all my own...
Therefor my name moves forward, not on my own!!!
So take time out to smell the roses...
'Cause life is just too short to go unnoticed!!!