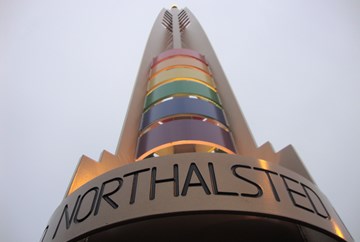 By: Brandon Howard
April 6, 2015
Gentrification is seen as a pressing socioeconomic issue to some, and a non-issue to others. In Chicago, the word seems to be on the tip of everyone's tongue. The Chicago LGBTQ community has a complex relationship with the intersection of development, community and the allocation of resources, whether they have left Boystown or continue to call that neighborhood home. Is Boystown still a necessary entity in 2015? The short answer is yes; for the sense of community, for transgendered people of color, for LGBTQ seniors, for the resources like Center on Halsted and for what it represents to those still seeking acceptance moving from more conservative parts of the Midwest.
Even with these factors, the neighborhood of Boystown has been changing and continues to change. Eighteen years ago the city spent $3.2 million dollars on rainbow and gay-pride markers along Halsted, and eight years ago donors and private foundations raised $20 million for the construction of the Center on Halsted, where Whole Foods is now a tenant on a 99-year lease. Not only have two Boystown bars – Replay and Elixir Lounge – decided to open up shop in Andersonville beginning this summer, but there is also a pervasive feeling that the nation's first gay neighborhood, which holds significant historical and cultural context for the LGBTQ community, is being "filled with more strollers pushed by straight couples who are drawn to the neighborhood's proximity to the lakefront…" said Aamer Madhani in a 2014 USA Today article titled "'Gayborhoods' fade with growing acceptance of LGBT." "Boystown and its adjacent neighborhood account for about 12% of the city's self-identified same-sex households [but] other neighborhoods in the city and suburbs are catching up."
Madhani was building from a conversation introduced by Amin Ghaziani, associate professor of sociology at the University of British Columbia, who published a book titled There Goes The Gayborhood? Which is a study of the role of gay space in what Ghaziani calls a more accepting time, a "post-gay" era . Ghaziani also notes post-gay does not mean the end of discrimination but simply the end of an era where gay and lesbians could only define themselves only by their homosexuality.
However, while LGBTQ people may be moving out of Boystown, and Boystown is not the only neighborhood being gentrified, it may not be simply because straight people are moving in or because of rising costs of living .Some would make the case that the gay community is moving on to stake claim in other parts of Chicago.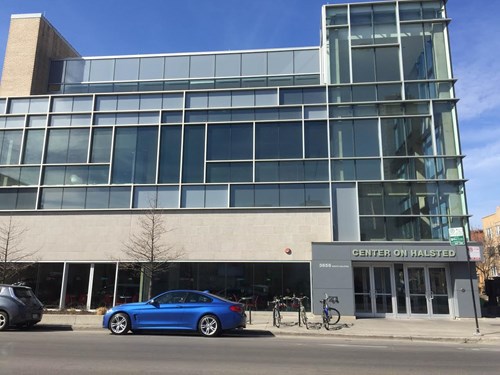 On April 7th, Amy Crawford is challenging Ald. James Cappleman in a runoff election for the 46th Ward, which includes Uptown, Northeast Lakeview and part of Boystown. As a candidate in a ward with a strong LGBTQ population, Crawford looks at gentrification through a number of different lenses, not only straight people moving into gay neighborhoods. "Gentrification doesn't just mean gay people leaving a neighborhood," said Crawford. "What I would say about the 46th Ward is that if anything, the number of LGBT people here in our neighborhoods has gone up."
Uptown is not the only Chicago neighborhood that is now reframing last year's attention on gentrification in Boystown. A woman in Andersonville is quoted in Ghaziani's book as saying "The straight couples are guests in our community… The gay men are coming in to pillage. Imperialism is coming up from Boystown."
The impact of gentrification takes its cultural toll on the lesbian community as well. Lauren Widor, a publicist and promoter for a number of different queer oriented parties in Chicago, says she does not go to Boystown socially and can meet more lesbians in other parts of the city than the self-proclaims 'gayborhood.' "There's really not a lesbian community in the city either… There was Andersonville, but T's closed, which was a lesbian bar. Now there's honestly [no bars] for women. There are lesbian parties and lesbian oriented nights but there's not a lesbian bar like in New York or San Francisco…" said Widor.
It is hard to argue with the recurrent signs of a decentralized LGBTQ population in Chicago. Although Boystown was a run-down neighborhood before the revitalization of the 1970s, it became the United State's first recognized gay neighborhood and held the first Gay Pride Parade in the summer of 1970 in the wake of The Stonewall Riots.
Shawn Hazen, promotions and marketing manager of Roscoe's Tavern and Brenden Chrisman, general manager of Roscoe's Tavern, the mainstay gay bar that has been on Halsted since 1987, see gentrification as a non-issue and concede that Boystown today really is an entertainment district. "The change in my mind at least has been a positive one. It's a neighborhood that continues to be accepting, that continues to be unique and safe, however, it includes everyone now," said Chrisman.
Although a radically different LGBTQ political landscape exists today in America, and Boystown is now more assimilated and the community is more decentered, it still serves a critical function as a safe-haven for people all over the Midwest, and the country, to seek community and social services they would not be able to receive anywhere else.
According to Peter Johnson, Director of Public Relations at Center on Halsted, homeless youth, aging LGBTQ senior citizens with nowhere to go and transphobia are still troubling issues that affect the community, even as certain gay and lesbian couples feel completely safe in other parts of the city.
"[Chicago is] a very segregated city… there is still a lot of discrimination that happens, with regards to certainly housing, and with regards to awareness of LGBTQ issues. We can look at trans murders happening right here in Chicago for example. There is not mass acceptance," said Johnson. "There hasn't been a lot of effective models set up for marketing to people… other than gay white men… There hasn't been a lot of work done to create those markets for trans people or for lesbian culture as well… A lot of times trans-programing and social services come from a perceived lack or need… There are a lot of people who just want to socialize and there's no space for that… people are very much yearning [for] that community."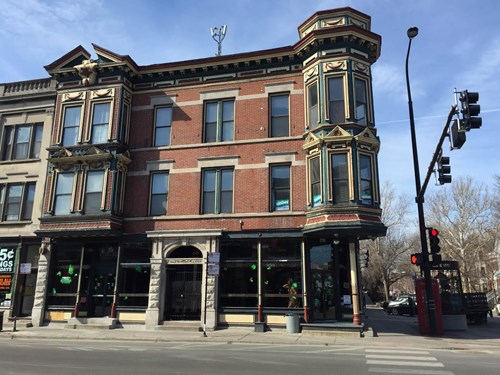 As Johnson points out, the idea of community and inclusivity is still important in Boystown, not only for white men, but also for trans women of color and lesbian women. This is why the Center on Halsted has five trans-specific programs, outreach efforts on the South Side and other parts of the city, and an adjacent senior center called the Center on Addison. The emphasis Johnson puts on trans issues seems especially relevant now in Chicago in the wake of Eisha Love and Tiffany Gooden, two transwomen of color who were attacked at a West Side gas station in 2012 and managed to defend themselves and escape, only for Love to be arrested while reporting the attack to police and Gooden to be murdered months after they were initially attacked.
In addition to the tragedy the befell Gooden and Love, a project titled The Trans Murder Monitoring Project revealed 1,509 reported killings of trans and gender variant people worldwide between January 1st, 2008 and March 31st, 2014; an epidemic that calls into question the progress of LGBTQ assimilation and civil rights, and also has ramifications for Chicago neighborhoods like Boystown. Johnson also honestly admits, "You see less African Americans in this neighborhood… Also with gender identity, we see a lot of discrimination around women and people who identify as women."
A current LGBTQ activist and former Chicago mayoral candidate Dr. Amara Enyia believes making resources like Center On Halsted available all throughout Chicago and not just in Boystown is one of the most pressing issues facing the LGBTQ community in Chicago. "There were two fairly brutal [transgendered murders.] All I could think was what are the resources in this area for transgendered women? What are the resources they have access to or do they need to trek to Boystown to get access; even if it is finding a job, or counseling or for all the things that go on that we don't know about,"said Enyia.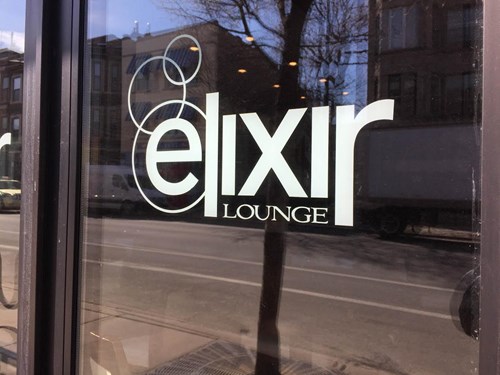 With sociologists such as Ghaziani asking what the function of the gayborhood is in today's America, Lauren Widor, Amara Enyia and Peter Johnson look at another side of that question and reveal the complexities surrounding issues of gentrification in LGBTQ neighborhoods in Chicago. The gayborhood, or Boystown in Chicago, can provide ample support and spaces of inclusivity regardless of the straight people moving in, but those resources also need to be located throughout the city with the support of community activists and elected officials. While some members of the LGBTQ community may relate to the idea of a post-gay modern America, others may not. For them, and for anybody who needs it, The Center on Halsted and the rainbow archways are still there to provide the safe space they need, if they can travel to Boystown safely.