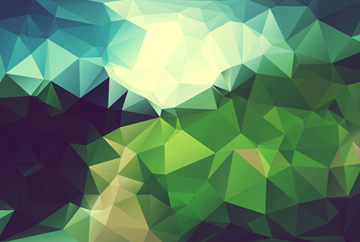 By: Staff
January 22, 2018
A. Allen
Being homeless in Chicago can be very brutal, dangerous, and even fatal. I experienced three years of homelessness in Chicago, and it was incredibly brutal and harsh, due to the coldness in climate and the coldness of people's hearts. I, unfortunately, lived out in the elements for three winters and I remember it being 27 degrees below zero. Sleeping in an abandoned building which had no windows, I was so cold that it was painful. I also remember being so cold that I was asking people for pain pills just to help with the pain of being so cold. I remember being so cold that I was afraid if I fell asleep that I would freeze to death. But I wouldn't know if I died in my sleep, so I just left it in God's hands. Two of my friends were less fortunate, Charlie and Michelle. They both died from hypothermia during one Chicago winter. That was really a low point in my life.
The other side of the harshness affecting homeless people in Chicago is from people who don't understand the plight of a homeless person. People can be so rude. They tell homeless people to, "get a job," or "go take a bath" among other cruel things, when you're only looking to stay alive and keep warm, maybe find a warm place to sleep. I sometimes asked God, "why so much pain?" With tears in my eyes, I would ask "why me?" Now that I'm working with StreetWise, I am beginning to see why I had to go through all of that pain. It was only so I could understand people and be more compassionate to people in that condition. Yes, it was a long three years of my life but through God's grace I am no longer homeless. I really appreciate having my own apartment and the ability to understand other people who may still be experiencing homelessness in Chicago.
Thank you so much, to all the StreetWise supporters and those who have been involved in helping me recreate my life. All I can say is, in the wise words of Barbra Streisand, "People who need people are the luckiest people in the world." Thank you all!
Lee A. Holmes
I don't want to talk about the harshness of being homeless that much but rather what can I do to help. I had been on the streets of Chicago for the past six years until I started housesitting. Living on the street can be very dangerous, from police harassment to being a target for gang members. Shelters offer no help at all other than being an overnight guest. I have seen many homeless people become victims out here.
An organization called Liberate the Southside's studies show there are more vacant properties in Chicago than there are homeless people. Winters in Chicago can be life-threatening for homeless people. We have to seek shelter in police stations or hospitals. I am fortunate to have a roof over my head. My plan is to continue to sell StreetWise and save money to purchase a building for low-income people with the help of my customers and the Center for Changing Lives.
Steven Riggs
To my StreetWise customers. Being homeless anywhere is extremely difficult and depressing. A lot of businesses exclude the homeless, which leads to isolation, depression, addiction, and sometimes suicide.
Being homeless in Chicago is extremely difficult and dangerous in the winter months, especially when the temperatures drop below zero. But overall being homeless in the United States is nowhere near as bad as being homeless in an under-developed country because of the resources that exist in the United States that don't exist there, like soup kitchens, shelters, and food pantries. I thank God for StreetWise and street papers all over the world. Street paper programs give the homeless an opportunity to earn an honest income so they can pay for their own food, clothes and shelter. So please continue your support of StreetWise.
StreetWise helps the unemployed become self-employed.