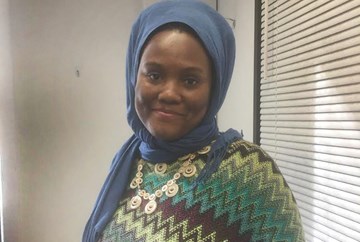 By: Gregory Boudreaux
June 9, 2017
I am a member of the Streetwise Transitional Employment Program, a branch of the organization that helps folks find careers as an alternative to vending. I work with Alexandria, who helps me to organize my resume, and highlights certain skills which might fit with the position I'm applying for. I like to call this process "marketing myself," and through our work together, Allie and her colleagues have offered me emotional support- helping me with frustrations and doubts I might have- as well as simply employment advice.
I have a passion for cooking, and the folks at StreetWise have pushed me to apply for culinary jobs. I know it's relatively easy to get any old kitchen job, but I'm holding out for one that fits with one of my largest passions- nutrition and self-care. As a child, I lost a grandparent to cancer, and observed contaminated water in my neighborhood affecting the way children acted and behaved. Accordingly, I learned to manage myself through nutrition. These experiences shaped who I am, and after studying biology for a short time at the University of Illinois before leaving due to financial issues, I became an in-home caregiver for older folks suffering from Alzheimer's and dementia. I love taking care of people, but I yearn for a more lucrative and fulfilling career.
I grew up in the Altgeld Gardens neighborhood on the South Side, and while it is not necessarily the safest area these days, when I lived there it felt like growing up on a farm. I love Chicago, but I think my neighborhood is an example of what needs to change for the better in this city. I see the increased gang violence and verbal disrespect that have become more and more present in the city over the last few years, and I can't help thinking that we as people are worth more than what is happening in Chicago. I like to think that my passions share one common purpose- I strive to promote life. I feel as if I can do my own small part to help establish a culture of life here in Chicago through my work in nutrition.
Although I would like to start as a chef, I have wide-ranging ambitions in the field of nutrition. One day, I'd like to work as a chef and nutritionist simultaneously, helping people plan healthy meal schedules as well as cooking the meals themselves. Children and their welfare are very close to my heart, and ideally I'd love to interweave this passion with my work as a chef/nutritionist, in order to create a healthier climate for youth in Chicago.
I'm so grateful for my time at StreetWise. I had heard of StreetWise before, but only through seeing vendors on the street, and I knew I didn't want to do that. Through the STEP program I was able to make the connections and use the resources that I have today in order to better my situation.
I love StreetWise because you get to know people, and understand issues of poverty and homelessness that you may not have understood before. I think this is particularly valuable in the context of today's cultural stigma against homelessness; the humanizing and relationship-building opportunities here are amazing. My experiences at StreetWise have also helped me come to terms with my own situation, and to better and more fully know myself. Through my work at StreetWise, I have realized that life is not just about me, it's about everyone around me.