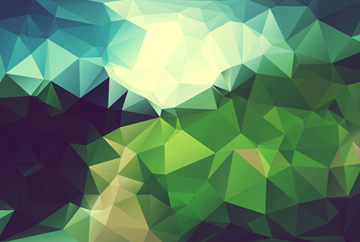 By: Suzanne Hanney, from prepared materials
August 7, 2017
The MacArthur Foundation announced nearly $10 million in new grants July 17 to Chicago organizations working against gun violence.
"MacArthur is committed to Chicago's diverse neighborhoods and its people, as we have been for decades," said MacArthur President Julia Stasch. "We want our hometown to be a city where opportunity is equitable and justice can thrive. To make that aspiration a reality we are investing in the strength and growth of nonprofit organizations that focus on justice, provide critical services, build communities, look at persistent problems in new ways, and support a new generation of leaders."
The following groups were awarded two- or four-year Community Capital Grants to fuel innovation, build capacity, or pursue opportunities for growth:
• Black Youth Project 100 Education Fund, which builds a grassroots base of young activists working for justice, will receive $220,000 over two years through its fiscal sponsor, the National Korean American Service and Education Consortium;
• Cabrini Green Legal Aid, which protects the rights of individuals who have encountered the criminal justice system and which removes barriers that restrict them from accessing education, housing, and employment and leading productive lives, will receive $900,000 over four years;
• Chicago Foundation for Women (CFW), which advances basic rights and equal opportunities for women and girls through leadership development, building capacity and community education, will receive $1 million over four years. CFW officials said the majority of the grant will support CFW's endowment to ensure its long-term sustainability and capacity to remain a frontline funder on issues affecting women and girls. The funds would also support CFW's continuing efforts to build a growing network of individuals and institutions toward the goal of gender equity in the Chicago region by 2030;
• Chicago Neighborhood Initiatives, which invests in South Side neighborhoods – including Pullman, Englewood and Bronzeville – to attract industry, create jobs and develop affordable housing, will receive $1 million over four years;
• Latinos Progresando, which offers legal representation and supports community development initiatives in neighborhoods with large immigrant populations, such as Little Village, will receive $340,000 over four years;
• Little Black Pearl Workshop, which supports arts, culture, and entrepreneurship education for youth, adults and families on the South Side, will receive $1 million over four years;
• Mikva Challenge, which develops the next generation of civically-engaged leaders, will receive $1 million over four years;
• South East Chicago Commission, which serves South Side communities to improve the quality of life through community planning and engagement, and working with small local businesses to spur economic development, will receive $380,000 over four years as it transitions to an independent organization;
• Sweet Water Foundation, which uses a blend of urban agriculture and project-based education to transform classrooms, vacant spaces, and abandoned buildings on Chicago's South Side, will receive $130,000 over two years;
• The Resurrection Project, which creates healthier immigrant communities by offering residents financial wellness programs, immigration services, leadership development, affordable housing, and economic development opportunities in neighborhoods including Pilsen, Little Village and Back of the Yards, will receive $1 million over four years.
Justice is central to MacArthur Foundation work and $3 million in new grants continued a long-term effort to help prevent violence and reflect its investment in a timely, issue-focused civic partnership.
• $2.6 million over one year went to programs in the 30-member Partnership for Safe and Peaceful Communities, a coalition committed to reducing gun violence in Chicago, for programs by direct service organizations that intervene with potential victims and shooters through street outreach and violence interruption, connection to support services, and jobs.
• $100,000 over one year supports The Chicago Fund for Safe and Peaceful Communities, which has provided resources to 120 organizations in 17 neighborhoods this summer as they worked to build community cohesion and create conditions that help prevent violence. Last year, MacArthur provided $100,000 of the fund's starting budget of $500.000.
• $300,000 over one year went to The John Jay College of Justice to support the Chicago Violence Reduction Strategy, which coordinates law enforcement, community partners and service providers in a way to understand which individuals are most likely to commit a crime or become a victim of gun violence.