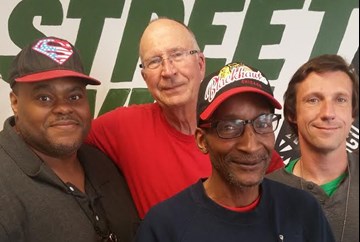 By: Staff
March 19, 2018
John: The NCAA college basketball tournament is right around the corner and there are still a lot of teams fighting to make it in. UCLA is still on the bubble, believe it or not. They had a great win beating Arizona on the road back in February, but since then they have been struggling. They are coming off back-to-back bad losses at Colorado and Utah. In order to make it in, they are going to need to go far in the conference tournament. Another team that's gonna need a strong finish is Nebraska. Their problem is their strength of schedule. They had a very weak out-of-conference schedule. They need a good showing in the Big Ten tournament.
Russell: I agree with you about UCLA. It's hard to predict these bubble teams. There are just so many of them and you never know who the NCAA is going to pick. Texas, Butler, Kansas State, Creighton, Seton Hall, and Virginia Tech are all bubble teams I am focusing on. We saw Notre Dame live earlier in the year when they played DePaul, and they looked really good. I have no idea what happened to them. They are probably gonna miss the tournament.
Donald: The most interesting thing for me about college basketball is all of the young players. There are a lot of interesting freshmen. One thing to keep in mind is that the refereeing changes once you get into the tournament and that can frustrate younger teams.
John: Another team that has played really well is the Texas Christian University Horned Frogs. Their biggest issue is scheduling. Like Nebraska, their out-of-conference schedule was extremely weak. Texas is an interesting team, but I don't really consider them on the bubble. They are not getting in unless they win their conference tournament.
Russell: One thing to keep in mind is that there are always teams that play their way into the tournament at the end. Some team with a mediocre record is gonna get in. It could be a team like Texas or Missouri. It's always like that.
Donald: March Madness is always so unpredictable. We have no idea who's gonna win it all. Sometimes it comes down to who gets hot at the right time. That's what makes it so exciting to watch!