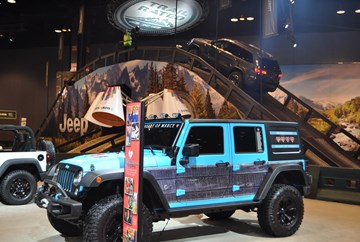 By: Dave Boe
March 14, 2017
Question:  What's one way to minimize and/or curtail chronic homelessness?
Answer: Intervene early before situations escalate.
The goal of preventing homelessness rather than a continuous closed loop is nothing new and, like many things in life, easier said than done.
Reaching higher-risk populations early with targeted intervention helps reduce potentially persistent cycles.   
Young adults aging out of foster care residences and coordinated services within the Department of Children and Family Services (DCFS) are a sub set of at-risk candidates for whom housing concerns loom large.
Psychologists, in-school guidance professionals, foster care case managers and therapeutic mentors  often work in tandem helping this group build life skills to help alleviate negative outcomes. 
Mentors provide foster kids with activities and life lessons outside their day-to-day routines; a coach of compassion skills of sorts.  Activities don't necessarily need a 'wow factor' but occasionally, a little 'wow' doesn't hurt.
Mentors meet with 'clients' a couple of hours each week.  Few get involved strictly for the financial gain, but often times bring fresh perspectives and observational insights to aid full-time foster staff expertise.
This past month, I had the privilege as a mentor to chaperone two foster teens to an elegant, black-tie event stocked with cars and experiential opportunities.
The Chicago Auto Show's annual 'First Look for Charity' extravaganza is held the Friday prior to the public opening day Saturday. It's Chicago's single biggest one-day charity drive, generating an all-time record of more than $3 million and benefitting 18 area charities.
Neither teen ever been to an auto show, let alone this caliber of black-tie event, or huge to McCormick Place halls, so in this instance, the WOW factor was definitely present. Thanks to foster families and case managers, each teen received cash stipends to cover proper clothing (dress purchase, tuxedo rental) for the evening. The lucky teens were selected based on several criteria, including progress within program guidelines.
Mentoring gladly welcomes assistance from compassionate benefactors.  In our case, Arlington Heights Ford and the Midwest Region of Fiat Chrysler Automobiles (FCA) stepped up mightily, picking up the tab for our 'First Look' tickets ($275 each). This generous act was then 'paid forward' to assist the evening's 18-worthy charities; a doubling down of much-appreciated gratuity.
Interacting with an extra friendly, well-dressed, up-beat crowd provided unplanned, yet welcome random acts of kindness through the evening, which came and went faster than imagined.
Experiential opportunities included a slow-motion roller coaster-like ride sometimes traveling at a 45-degree downward angle at Jeep's off-road trail adventure followed by a zero-to-60 sprint in a Dodge Charger which thrilled all on board.
Toyota's green-screen background used spliced-together still-action shots, to create storyboard-like animation of attendees on a skateboard and/or bicycle, providing a super silly keepsake. Our teen guests own cell phones captured pics and videos to share later with friends and staff.
Spending four hours together in a fresh, exciting atmosphere also allowed the teens to find common ground through old-school face-to-face conversation with minimal peer pressure.
While the worthy teens graciously appreciated the night's opportunities and discoveries, the evening's memories will follow this mentor for miles down the road.
Dave Boe is a therapeutic mentor at Camelot Care Centers in Itasca (630-733-1985) and longtime Chicago area freelance auto writer (daveboe@comast.net).