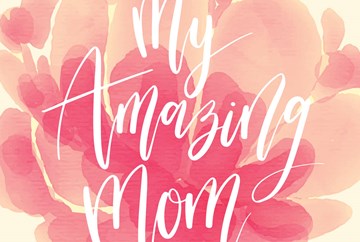 By: Staff
May 15, 2017
Russell
Rachel Adams or Rose, as her close friends and family called her, was the most loving and cheerful woman you'll ever meet. This wonderful lady was also my mother.
Although I'm not 100% sure, based on her accent, my mother most likely hailed from the beautiful southern state of Mississippi. She had five children in her lifetime and it just so happens that all five of our names began with R. I have to admit, it did spell some trouble for the school I attended when I was young; I remember being called down to the office only to realize they have the wrong sibling. Because my parents are divorced, growing up I didn't get to spend a lot of quality time with my mother as the girls in the family stayed with her and the boys with my father.
My mother used to work at a restaurant not too far from the StreetWise building; she would always take the time to talk to the people passing by no matter who they were. People gave her the nickname Rose because she was a beautiful and kind soul, always smiling with a glow on her face.
Before she passed from cancer, I did get a chance to redeem myself and catch up on the missed time with her. I remember very clearly at the hospital one day she asked me to sing her a song. I'm not exactly the type to put on a show and certainly not in a hospital in front of all the nurses and doctors, but everyone started clapping so I sang her a song. I got a call later telling me that she had passed away, but I'm glad that her last moments were happy and that she won't be in any more pain.
The best piece of advice my mother has given me is to always think positively and to stay in school. Had I listened to her advice and stayed in school or stuck it out in the Marine Corps, I might be retired by now. But it's never too late, Suzanne here at StreetWise told me I could qualify for some jobs because of the experience I had, so I think my mother would be proud of me!
Happy Mother's Day everyone! Make sure to treat her well everyday, and especially so on May 14.
A.Allen
Since recently losing my mother, I am learning to adjust to a life without her. It is terrifying, baffling really, to know that you don't have a mother anymore. I believe mothers are precious because they have a special kind of love for their children. A mother's love is Agape love— the kind that God gives; it is totally unconditional. A mother will always stand by their child's side. My mother always taught me to be polite, kind, and respectful. She instilled in me to always be myself and in her last days she would always tell me to take care of myself. If I could say one thing to her now I would tell her: "thank you for the teachings that you gave me and the lessons that I have learned, and thank you so much for always being there for me." Now that she is gone, I am totally dependent on God for the love that my mother gave me.
Steven
My mother has taught me determination and how to be supportive. Things weren't easy for my Mom; she had a learning disability that made it hard for her to read but she never let that stop her. Because of this I always had to read things for her. Many people thought we would never be able to buy our first house since she couldn't read, but her and I did it together. My mom has always been a hard worker. She impressed me by how well she took care of and gave back to her parents. She brought her parents to Chicago from Detroit to take care of them when they got old and would visit them in the nursing home every day. The hard work and determination she has shown me has inspired me to never stop trying. Now she goes downtown to school three days a week to learn how to read. I want to say to my mom this Mother's Day: "Thank you for putting up with my mistakes. I plan on being there for you the same way you were there for your parents."
Sam
My mom was born in Yazoo, Miss. She came to Chicago when she was 18 years old, I'm the oldest of eight. My folks have always lived all over the West side. My mom bought a two-flat in '71 when I was a freshman in high school. She told me to stay in school and further my education. She worked but she wasn't educated. If you're uneducated, you're limited. Your ceiling doesn't go that far. But child rearing is the most challenging thing in life, it required a lot of love and attention from my mom. A lot of love. Love goes a long way, it covers a whole array of things: love, attention, patience, kindness, understanding. All that stuff comes after love. My mom, my aunts, my grandma, and everyone in the black neighborhoods-especially in my household- have the rule of thumb to treat people how you want to be treated. Be fair. Love whoever you come in contact with. Her biggest push is love. What the world needs now is love, sweet love.
James
There is something different about this Mother's Day than any previous Mother's day in my life: my mother passed away on the evening of Oct. 18, 2016. This also happened to be the eve of her 76th anniversary of her wedding day. She suffered from a fatal stroke at the age of 94 years. I consider myself lucky to have had a mother still living for so long. I am doubly blessed because I had both parents still living until I was 59 and my mother lived until I was 71. My father was still living until Thanksgiving time in 2004. He was there for 64 of their wedding anniversaries.
My mother was born and raised in Chicago. She was attending Mercy High School when she met my father, a brother of one of her classmates, who was attending Loyola Dental School. They married after she graduated from high school.
My father was an Army officer most of his working life so we lived in various places around the country including Texas, Georgia, California and downstate Illinois. We also lived outside of the USA, in Japan and Germany. I was fortunate that my father and mother always provided well for the family which consisted of six children, of whom I am the second oldest.
In recent years I've had difficulty communicating with my mother because dementia was destroying her memory. Only a few years before that, she could talk easily about things from many years back, even into her early childhood. One thing she taught me that has helped me in later life is not to have a defeatist attitude as I previously had. I have learned not to give up without a fight. I have found that although I sometimes have lost, I have usually won.
John
My mom grew up in Chicago, in the 50s and 60s. She raised me for a while, on and off until she died in 1993, but I mostly lived with my grandparents. She was a diehard White Sox fan, she was very involved. That was my biggest memory of my mom, we went to White Sox games with my sister. I got my stubbornness from her, it runs in our family.
Robert L.
My mom gave me my love of sports. She would watch anything and everything including baseball, tennis, golf and hockey. My mom, Eva "Pat" Laine, was born March 17, 1927. She grew up during the Great Depression and WWII in St. Louis, just blocks from where the Cardinals played at Sportsman Park. Her experiences during that time made her very independent of thought.
In high school she played basketball and softball when it was unheard of for a woman to do so. She was also an "A" student in high school but dropped out because of WWII. She was a "Rosie the Riveter," and she faced the same obstacles the whole nation faced at that time.
During the 1940's and during the baseball off season, she was on a bowling team in St. Louis. She would bowl against the "Gas House Gang" with Dizzy Dean and his brother Daffy, Enos Slaughter and others. She introduced me to Stan "The Man" Musial.
By 1961, she was working in IT as a computer operator at a time when it was unheard of for a woman to work in that field. My mother never thought any of this was unusual and always felt completely equal to any man. Despite this, she never considered herself a feminist even though she was very liberal. My father was a computer programmer at the same company and that's how they met. Ironically, my father was not into sports.
My mom passed away in February 2005 shortly after the Super Bowl. If she were alive today I am 100% certain she would've been a proud supporter of President Obama. And even though she was a diehard Cardinals fan to the very end, she often said to me that she hoped the Cubs would win the World Series so that I would know the same joy she experienced so many times with the Cardinals. She would have been rooting for the Cubs last season and may even have worn a Cubs shirt for the first time in her life.
Marvin
My mother, Willie Mae Langston, was born in 1946 and grew up in southern Mississippi. She raised me in Flint, Mich. and from there we came to Chicago when I was 13. I was the baby out of five kids. She was a good mom. She worked for Chrysler and was hands on with her children. My dad wanted my mom to stay at home and she wanted to get out and work at the time. Women had the right to vote and work back then and she fought to work, but my dad would have liked her to stay at home.
My mother told me to never give up and that I could do anything I wanted to do. I tell my kids the same thing now: "if you can think about it, you can do it." At some point in my life I think I made some bad decisions and took on an "I don't think I can do this" type of attitude. I wish I would have followed her and my dad's advice.  She told me to stay away from gangs and drugs. She didn't sugarcoat it, it was clean-cut advice.
My mom turned 73 this April and she's an inspiration.  She came from the South; her mother picked cotton and she picked cotton, she raised kids and believes in equal opportunity for everyone and that you have to work hard for what you want.
I love my mother and I love all mothers of the world.
Robert S.
My mother raised me on Chicago's West Side. She always wanted me to do the right thing by telling the truth and being respectful of myself and others. She is my first teacher and introduced me to our "Father God." She told me to always obey the truth and keep my nose clean (Stay out of trouble!).
She always wanted us to be presentable in a positive way. She made me a better man by teaching me the truth. She was my momma and father. Whether your father is present or not, it is possible that a woman can raise a boy to be a man.
She started working two years before I was born and she worked over 47 years. I never saw her on welfare. She is the best and I love her very much. She is a strong woman and she didn't play games. I feared her worse than my daddy. However, she is someone I can always count on. There's a time I did wrong in my life, but she was always there no matter what the situation was.
Vince
My mother, Barbara Mohamed, was born in Mississippi but she grew up in Chicago where she met my father.  Even though I grew up in Hyde Park, which is relatively safe, my mother still kept an eye on us. At night my friends would tell me that my mom came looking for me a half hour ago somewhere and I'd be running through the alleys trying to beat my mother back. She gave me the business for staying out too late if she beat me home!
It was a difficult situation being a single parent of five children in a world where we lost contact with our father. She was a good mother and she always stayed on us to do our best. She was a teacher and getting our education was important to her. She was a loving parent as far as I was concerned despite the challenges she faced.
For a time, my mom actually lived in Holland near Amsterdam. I still wonder why she chose to move there but she must have enjoyed the atmosphere to stay for more than 20 years!  She took my youngest brother when he was a little boy and he still lives there today. She decided to come back to the States just a few years ago.
There's so many ways my mother has informed my life. She is intertwined with the fabric of my life and I'm more my mother's son than any of my siblings. I look, talk and act like her.  She was also the sternest woman I've ever met; she could freeze me with a look then and even now! I can now do the same with my own kids.
Occasionally my mother comes to my StreetWise spot. Sometimes she puts bags of candy together for my customers and stays with me and I get to introduce her to them. My customers often ask about her. She has been an inspiration and she understands that StreetWise is a stop on the road of my journey.  I'm 52 years old and she's still caring about me, asking about my health and keeping on me with well-placed visits or calls. My mom always knows when those well-placed words are needed and they work wonders.
A Special Mother's Day poem by Vince's mother, Barbara
No one loves you more than Mother,
But there are times when she must push and shove
Her tenderness is like no other
Especially when she shows so much love.
When her beautiful baby is born,
There's lots of glee and joy.
Mother is proud, but not forlorn,
Whether her baby is a girl or boy.
Yes,sometimes Mother is like the police.
Watching every move her child will make.
She's often afraid to let go or release
Her child to dangers-for goodness sake!
Before Mother knows it, her baby will grow,
And learn to do things alone.
The "apron strings" are reluctantly let go.
'Cause soon baby will be grown and gone.
Mother will continue to worry and pray,
That her child is safe and secure.
She'd like to hear from her child each day,
But young people have other priorities, for sure.
As Mother gets older and her days grow short,
She still worries about her baby.
All she wants is a daily report,
Or a phone call or visit-maybe!
One day Mother will go away,
And rest on the "eternal shore."
Her children will think of her each day,
Though she is present no more.
Beautiful memories will still be there,
Of Mother and her unconditional love.
No  more do we have to worry or care,
'Cause Mother will be smiling down from above!