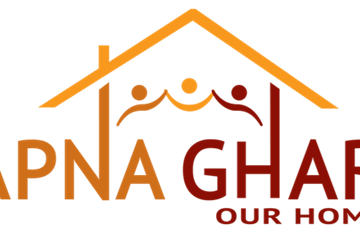 By: Suzanne Hanney
February 21, 2017
Mayor Rahm Emanuel joined Apna Ghar Executive Director Neha Gill to celebrate the opening of Apna Ghar domestic violence shelter in Uptown January 23.
Apna Ghar, which means "Our Home" in Hindi/Urdu, is a delegate agency of the Chicago Department of Family and Support Services that provides long-term holistic and culturally competent services; last year it served more than 600 residents with shelter and advocacy.
It also conducts outreach and advocacy to end gender violence, which is disproportionate across immigrant communities, often because the victim's immigration status makes it easier for their abuser to exert control. While the 27-year-old agency specializes in serving Asian populations, the shelter provides services to any domestic violence victim who comes for assistance.
"Domestic violence victims should never have to hide in the shadows or suffer in silence," Mayor Emanuel said. "The new home to Apna Ghar represents more than a domestic violence shelter or a place to seek refuge, but an opportunity for victims and their families to start a new life with the freedom they deserve."
The 25 beds added at Apna Ghar represent a 40 percent increase in Chicago shelter bed capacity in the last two years. Nearly a year ago, the WINGS Metro Shelter and Safe House became the first domestic violence shelter to open in Chicago in more than a decade. It has already housed more than 200 domestic violence victims and their children, including some male and transgendered victims.