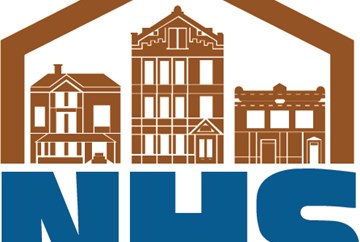 By: Suzanne Hanney
December 5, 2016
Low- and moderate-income Chicago has not shared the housing recovery, so Neighborhood Housing Services (NHS) has launched a campaign to help homeowners who are in danger of losing their homes before some aid expires December 30.
NHS Mortgage Relief will provide eligible homeowners with one-on-one support from a housing counselor to assess their potential for help: principal reductions, loan modifications or grants to help pay their mortgage.
"We're a nonprofit organization and do not charge for our foreclosure services," said Wanda Collins, NHS manager of homeownership services. "We've come in contact with homeowners who were being scammed. They're listening to radio ads or correspondence they got in the mail saying 'pay us a flat fee,' yet they find their homes went to foreclosure sale. They say, 'I wish I had heard about you a month ago.' "
Interested homeowners can call 773.329.4111 and talk to an intake specialist who will take their basic information and refer it to counseling staff, who will assess their situation and the appropriate response.
"We like to think of ourselves as the advocates," Collins said. "We will see where [the application] is in the process, make sure the documentation is complete, even anticipate what they will ask for. It comes from our experience. We were doing this before the foreclosure crisis. But time is running out, we want to make sure if the person is struggling, they should not be ashamed, but take action right away."
The Home Affordable Modification Program (HAMP), for example, is set to expire December 30. HAMP can modify loans to a level homeowners can afford now – and long-term. Typical savings are $300 a month.
Collins said a client on the far South Side had attempted a loan modification on three separate occasions. He had been paying $1300 monthly, but after working with NHS, will now pay only $819 for the principal, interest, taxes and insurance. The extra money will enable him to consider painting the house or other deferred maintenance.
Homeowners want to retain their home for sentimental reasons and "owning is cheaper than any kind of rental, so it does make sense to stay," Collins said. Meanwhile, the mortgage company gains a performing loan on its books.
"What we have found is that services really do want to help the homeowner," Collins said. "In some instances, when homeowners fall behind, they are afraid. Most of the time homeowners come to us because they don't know where to begin. They're unsure how to navigate the system. Most banks are large, they don't know whether to speak to collections or the customer service representative.
"We're able to look at their documentation to make sure it is complete so that it does not hold up the underwriting process. One of the roles of the counselor is to say, 'Don't be ashamed. Life happens.' The most important thing is to get help as soon as possible."
HAMP was due to expire a year ago but was extended because the need was so great. Cook County, in fact, was one of the hardest-hit counties in the United States, Collins said, and 4 percent of home mortgage loans in the Chicago area are in serious delinquency.
There are still other programs that can help mortgage holders:
• Home Affordable Refinance Program (HARP) helps homeowners with little or no equity to refinance into a more affordable mortgage without new or additional mortgage insurance. The program can help a homeowner who owes $150,000 on a house worth $180,000, for example, to be able to take advantage of lower interest rates than when the recession started. This program will expire in mid-2017.
• Illinois Hardest Hit Fund provides mortgage assistance to homeowners who have experienced at least a 15 percent income reduction due to a qualifying hardship since 2010. The relief will pay the full delinquency amount up to $35,000. Monthly mortgage assistance might be available up to 12 months.
• I-Refi helps homeowners who are current on their mortgages but who owe more than their home is worth due to declining property values around them. Similar to HARP, this program helps underwater homeowners take advantage of 3% and 4% loans so that they have more purchasing power.
NHS is the largest housing counseling agency in Illinois, with eight offices throughout Chicago, south suburbs and Elgin. Since 2003 it has saved more than 9,500 homeowners from foreclosure and counseled 32,500 homeowners at risk of it.