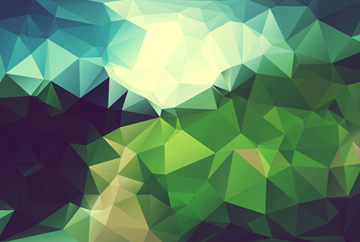 By: Staff
February 19, 2018
A. Allen
When a country participates in the Olympics, it brings that country to a global stage for the world to notice its participation, dedication, endurance, and artistic abilities. I really think it's an excellent avenue for the world to see others from different parts of the world do their thing, in a different way – according to their culture. It's a wonderful thing to express your talents and excellence to anyone. But to be a representative of a whole nation is a big order. Your nation expects nothing less than your best. So when I look at the Olympics, I'm looking at the best a country has to offer. For most athletes, these games represent an opportunity to express not only their athletic abilities, but also their artistry. They do this in a way only they can do. I see a country's expressions, individuals' expressions, and cultural expressions. When it all comes together, it's a one of a kind expression no other country can duplicate. The one thing that the US has in common with the other countries is that our athletes train hard and have a love for the sport they are in. They aren't obligated to do it; they don't get paid to do it. They do it because they are good at it and they like to do it. But like most athletes, they do it for the glory. Yes, they represent their country, but they also represent the background that they come from, be it good or bad. The point is, you can start out slow or underprivileged but when you do your best, you can show people what you've got. The world will see you overcome the odds and you will prove yourself victorious. To name a few who inspired me: Wilma Rudolph, Jesse Owens, Cassius Clay (Muhammad Ali), and last but not least, Gabby Douglas. Thank God for the Olympics, it inspires me in more ways than one. 
Tammy K.
This is an exciting time for all sports enthusiasts and those who have pride in their nation. In our country, we have baseball, basketball, hockey, football, soccer and one-on-one sports like boxing. Sports bring people together both physically and in spirit. They gather in unity, but with loyalty to their favorite teams. Similarly to this, but on a considerably larger spectrum, the Olympics bring unity to the world. It's a way for the world to connect and to be fans of one another. No politics necessary for this gem! You can gather together with friends for a watch party or just watch in passing with the TV on mute and absorb some of the top athletes in the world peacefully and positively competing. Let the ceremonies begin!
Lee Holmes
I am not sports-oriented, but I like to stay abreast on some things when it comes to the Olympics. In these Olympic games, many people of color are breaking the color barrier, and one athlete who sticks out to me is Erin Jackson.
Erin Jackson is a 25-year-old who is the first black woman to qualify for the long-track skating event even though she only took up the sport four months ago. Originally from Ocala, Florida, Erin has a number of awards under her belt from previous experience in inline skating. Ms. Jackson will try for more awards as a part of Team USA. She is a true pioneer and an inspiration to all African Americans.
Steven Riggs
We discussed questions like "are minorities represented enough in the Olympics?"
I immediately thought about the 1936 Olympian Jesse Owens, the 1960 Olympian Cassius Clay (Muhammad Ali),the Olympians Tommie Smith and John Carlos. These individuals used the Olympics as a stage to protest against Injustice. Then I learned, through our discussion, that there will be three Nigerian women competing in the bobsledding Winter Olympic sport. I also learned that the first black woman on the US Olympic long track skating team started the sport only four months ago.
We thought about the perspective of writing about the Olympics from how it brings different countries, nationalities, and people together.
We also considered writing about the Olympics from the perspective of "how does a person train for the Winter Olympics if they are from a country that's hot almost all year round?"
So there were a lot of perspectives and points of view to write about.
Just discussing the Olympics in the writer's group made me think and meditate on the perseverance the Olympian athlete has to exercise. Where does an Olympian get his strength?
If my feet were in his shoes I would get mine from the Bible, which says:
"Do you not know that in a race all the runners run, but only one gets the prize? Run such a way as to get the prize." 1 Corinthians 9:24
"Therefore I do not run like someone running aimlessly; I do not fight like a boxer beating the air." Corinthians 9:26
"Therefore, since we are surrounded by such a great cloud of witnesses, let us throw off everything that hinders and the sin that so easily entangles. And let us run with perseverance the race marked out for us." Hebrews 12:1