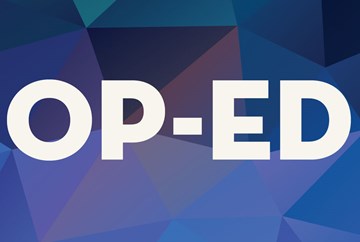 By: Mike Slachetra
January 31, 2019
Over 24,000 people in the state of Illinois aren't receiving the consistent, quality mental health care they need. I am one of those people: my name is Mike Slachetka and I receive mental health care services through Medicaid. In the past five years, I've had six different social workers at my community mental health center on the North Side of Chicago, a direct result of the low Medicaid reimbursement rate for mental health care providers. Managing mental health is all about trust and consistency, and this low reimbursement rate makes it hard for me to get either of those in my care.
I deserve better, and so do my providers. A raise to reimbursement rates for community mental health providers and psychiatrists who accept Medicaid is long overdue. Community mental health centers can't afford these low rates, programs are closing, care providers are leaving the field and clients like me suffer.
As a person living with mental illness, I suffer from generalized anxiety disorder and the services I receive through Medicaid are how I stay healthy. I work with a social worker to budget my money, pay my bills, and talk to someone when I feel anxious because it helps me feel better knowing there is someone I can talk to and who can help me manage important things in my life. I also work with a psychiatrist to manage my medications and the side effects they can have. I rely on my psychiatrist to control my anxiety and depression through medication; my life would be impossible to manage without her help and guidance. I take my mental health very seriously, and my providers are key to that health.
But every time I get to know my social worker and case manager, they often end up leaving because they can't survive on the wage they make. This stresses me out, and jeopardizes the stability of my mental health. One social worker I know says that  "in social work people say 'It doesn't matter who is doing the work as long as it's getting done.' But it does matter who does our work: our relationships with clients are incredibly important to their recovery."  I see that in my own life: low reimbursement rates are a direct threat to the relationships that help me take care of my mental health.
But what even is Medicaid? Medicaid can seem really complicated (and it is!); it's a state funded health care system that provides much needed medical and mental health care to people who are low income in Illinois. Mental health care providers who accept Medicaid (like my social worker and psychiatrist) receive a certain amount of money from the state of Illinois for every client they see, who uses Medicaid, reimbursing them for their care.  It's a good system that makes it possible for everyone to get the mental health care they deserve, not just the people who can afford it.
But right now there's a major flaw in this system: the reimbursement rate for community mental health care providers and psychiatrists is far too low. This rate covers only a small fraction of the actual cost of care, community mental health centers are forced to make up the difference.
Reimbursement rates for psychiatry are so low that no independent psychiatrists in Illinois accept Medicaid. Medicaid covers less than 50 percent of the cost of care for psychiatry, which means that many community mental health centers end up paying for the bulk of that care. Oftentimes they only have one or two psychiatrists serving all of their clients, so we have longer wait times for appointments and sometimes don't get to spend the time we need to understand our medications and how they affect us.
For providers like my social worker and psychiatrist, the low reimbursement rate means that they aren't making a liveable wage, and for the organizations where I receive services, it means that programs that aren't directly related to mental health care, like art therapy, are cut in spite of their benefit for me and others I know in caring for our mental health.
This is bad for my providers, but it's even worse for me: it means that the people who prescribe my medication, help me manage my anxiety, and talk through the challenges of living with a mental illness are constantly changing. The low reimbursement rate means that my community health care providers often switch jobs, stop accepting new clients, or make fewer hours to see people receiving Medicaid, and I am less able to get the things I need to stay healthy, from consistent therapy with a person I trust to regular refills for my prescription.
Recovery and management of a mental illness is really hard when your care provider might leave at any time. There have been times I have come to my community mental health center for my appointment only to find out that my social worker no longer works there, and every appointment I'm afraid this will happen again. I have friends who have had five or more providers in only a few years, or who commute all over the city in order to get care, taking the bus for over two hours.  There are already so many barriers to receiving quality mental health care when you have limited resources. The barriers to care created by the low Medicaid reimbursement rate makes me feel like my mental health care doesn't matter because I am on Medicaid.  Something needs to change.
This is why I am part of ONE Northside's Mental Health Justice Team, a community organizing group that fights for social change. The Mental Health Justice team is made up of people also living with mental illness. Right now, the Mental Health Justice team is organizing to pass a statewide bill raising reimbursement rates for community mental health care and psychiatry to a fair level. Community mental health rates and psychiatry rates are different but both contribute to my mental health and both need a big increase. With an increase to rates, community health care providers will get the liveable wage that they deserve, and I can get the stable, quality mental care I deserve.
The Mental Health Justice team is working with Thresholds-a community mental health center- to pass a bill in Springfield to increase the reimbursement rates for community mental health care and psychiatry. People living with mental illness and accessing Medicaid need this raise now so that we all can get the stable, quality mental care that we deserve.  An ounce of prevention is worth a pound of recovery. Just because we have various mental health issues, don't underestimate us and don't write us off. We are building power to make the changes we need to see in our community and that means a raise to our rates!
If you want to get involved in the fight to increase reimbursement rates and better fund community mental health centers, contact Ellie Molise at emolise@onenorthside.org or at 773-769-3232 ext 12.