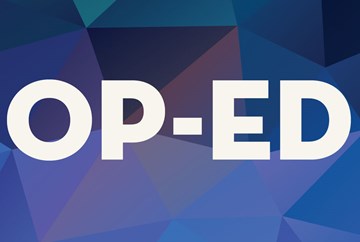 By: Judith Gethner
December 25, 2017
Human beings are naturally attracted to incentives. We eagerly go above and beyond when incentivized with rewards. The same holds true of charitable giving, with incentives being a key factor in how much people donate to the charity or nonprofit of their choice. However, the tax plan in Congress at yearend will negatively impact charitable contributions by removing a main incentive to receive a deduction against your income tax: itemizing.
As the largest shared voice of human service organizations across the state, Illinois Partners for Human Service is strongly against a tax plan that will adversely impact the meaningful and necessary work of nonprofits. A large chunk of charitable giving comes from individuals and families who itemize their tax return. The tax plan doubles the standard deduction, which means a majority of taxpayers will take this increase and lose the incentive for the charitable deduction or think twice about much they plan to give to nonprofits. 
Human service providers are bracing for how this change (and others outlined in the plan) will affect budgets that have endured two long years of slow or nonpayment from the state due to the recent budget impasse. Our coalition partners provide services that are essential in every phase of life, including early childhood education, day care services, workforce development and job training and elder care, to name a few.
Donald Dew, president and CEO of Habilitative Systems, a human services agency that provides programs and supportive services to residents on the West Side of Chicago, believes the new legislation will hurt the people who rely on their services.
"The income tax charitable contribution deduction has been present in the Internal Revenue Code for a hundred years and would remain so, but certain other changes are expected to have a deleterious effect on charitable giving, including changes to the standard deduction, elimination of the alternative minimum tax and the repeal of the estate tax," Dew said. "Clearly, we as nonprofits have already been working feverishly to embrace changes manifested by the advent of Medicaid Managed Care and Value Based Outcomes systemic change, while continuing our efforts to decrease dependency on funding from public sources."
Although the charitable deduction remains in the tax plan, some providers see the change as yet another fundraising challenge. "While a tax break isn't usually the only reason people donate, it is an incentive," said Kara Teeple, CEO of Lawrence Hall, a coalition partner serving at-risk youth and their families. "Nonprofits with so many great missions have a hard enough time raising money so this just puts another roadblock in our way."
"This is a reminder to all nonprofits that we must continually work to cultivate and to engage our donors, ensuring that they are connected to our missions in meaningful ways, so that the possibility of a deduction is not a primary motivation for contributing, but faithfulness to and care for our missions and those whom we serve are, " said Paul W. Hamann, president and CEO of The Night Ministry, a coalition partner whose mission is to provide housing, health care to youth and adults experiencing homelessness and poverty.
While it's too soon to know how these changes will impact individual giving, we do know that every year people from all walks of life give generously to charities close to their heart, particularly the middle-class. Their generosity is rewarded with a tax incentive that is now threatened. If taxpayers take the increased standard deduction and opt out of itemizing their tax return they won't have an incentive to give. Now is the time to share your concern and demand solutions so that human service nonprofits can continue to provide the essential services that will help our communities reach their full potential.