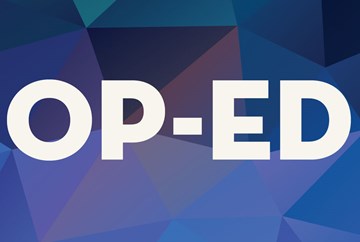 By: Kenan Heise
May 1, 2017
Seven-year-old Laney, who lives across my courtyard, attended the Woman's March in Chicago with her mother. She commented afterwards that there were lots of people, mostly women, and she was proud to be there.
That memory could last her entire lifetime.
LeAnn Spencer, a retired fellow Chicago Tribune staff writer, shared her experience of being in the march in Santa Fe, New Mexico:
"Today the people marched. They came wearing hiking boots and parkas, pushing wheelchairs and baby carriages, sporting knitted pussy hats and fancy tutus, carrying signs and bigger-than-life effigies. They chanted songs of power and support, clicked photos, shook hands, and shared hugs in solidarity for social justice, peace, free speech, and human rights. It was one of the most meaningful and moving experiences of my life."
President Trump may have inspired the marches, but it was about far more than him. It was a deep and profound explosion of the feminine part of our beings and all that has fostered it.
In some ways, its focus was on the youngest and the oldest persons there: the ones looking to long futures and others strongly mindful of the past. Some have hope just forming in their hearts and others have sheltered hope in the depth of their beings despite discouraging odds.
To President Trump, femininity seems to be about sex. His perspective extends even toward his own daughter.
He has spent a lifetime glorifying the peel rather than the orange.
Femininity, at heart, is about caring for others as well as yourself.  It can be found in women and in men. It embraces lessons from passing through the many stages in becoming a woman or, for that matter, a sensitive man.
For so long in history, femininity was considered a weakness in character because it had little to do with power, struggle and war. Empathy was to be repressed and put down.
Women's domain was the hearth, the kitchen and the nursery. They were essentially servants with the job of keeping the house clean and proper.
The positions generally permitted to women were menial, domestic or some form of caretaking: teaching, nursing, being secretaries or waitresses.
While the work women are permitted to do has expanded, a distinct "glass ceiling" keeps them from all their capability.
Still, much of America's current greatness can be attributed to the extent we have changed in the last half-century.
Yet President Trump and his supporters want the nation to revert to past concepts of male dominance and feminine subservience as one of the ways "to make America great again."
The women's marches in Washington, D.C. were about the future, but also about the past and the women who suffered because of it.
The marches said loud and clear,  "Never more!" The masculine culture of the past did not represent a time when America was "great."
The millions who marched and the hundreds of millions of women around the world who supported them seek a vision diametrically opposed to that of President Trump, the majority in Congress and the world's autocrats and plutocrats.
Are there parallels to the women in 1789 Paris who, for want of lower bread prices, may have initiated the French Revolution? They too marched—to the royal palace at Versailles—and brought back the King of France as their prisoner.
The women who participated in rallies around the world on January 22 did so both for bread and respect.
They said they will stand with immigrants and refugees when they are unjustly labeled rapists and drug dealers instead of receiving refuge in the United States from terror and persecution.
They want regulations to protect the environment and the civil and political rights for all.
They want safety programs for the many whom charity can never reach, and they want our leaders to do something decisive about man-made climate change.
They see guns as a danger to our children, not a right by which an individual can own dozens of arms capable of killing hundreds of people.
They recognize politics is for, of and by the people.
They would prefer negotiated agreements to avoid conflict or war.
Their feminine-cultural-political revolution is based on human rights rather than the greed and self-serving policies of the few.
One woman expressed it poetically at the Washington rally with a Mexican proverb:  "They can bury us, but they do not realize that we are seeds."
Indeed, the ground has been made fertile. The spirits of those who suffered and died along the way have arisen in women.
Thank you to the marchers and the spirits who walked beside them to raise feminine values to their rightful place in our society.
Kenan Heise is the author of HE WRITES ABOUT US and THE BOOK OF THE POOR (both published by Marion Street Press.)