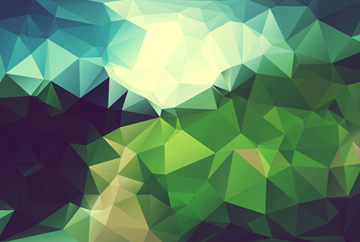 By: Suzanne Hanney
April 24, 2017
Grassroots Alliance for Police Accountability (GAPA) Coordinator Mecole Jordan calls it "troubling" that Atty. Gen. Jeff Sessions has ordered a Justice Department review of all its police conduct agreements with U.S. cities when just a few months ago, Sessions' predecessor issued a report that "the Chicago Police Department has engaged in a pattern or practice of unreasonable force – including deadly force – in violation of the Fourth Amendment of the Constitution."
GAPA is not surprised, Jordan said, "that the current federal government does not see the importance of supporting necessary reforms to repair the historically shattered relationship between police and residents, particularly in black and brown communities. It is clear that we cannot count on the Justice Department to aid in fixing Chicago's broken policing system. Therefore, it is even more important that groups like GAPA and people across the city work together to push for much needed reform."
According to The New York Times, Sessions issued a memorandum made public April 4 that directed his staff to look at whether law enforcement programs adhered to Trump administration principles, including one that "the individual deeds of bad actors should not impugn" the work of police officers "in keeping American communities safe." The Justice Department also sought a 90-day delay on a consent decree to overhaul the Baltimore PD. Baltimore was among nearly two dozen cities, including Ferguson, MO, in which the Obama administration sought to improve police-community relations, which led to "consent decrees" with 14 departments.
Chicago was supposed to enter a monitoring agreement but "Mr. Sessions has indicated he thinks the [earlier Justice Department] report was shoddy, casting doubt on the prospect of a deal," The Times said. The newspaper said both Mayor Rahm Emanuel and CPD Supt. Eddie Johnson promised to still proceed with police reform.
However, the Justice Department's January 13 report concluded in its executive summary that "notwithstanding the City's recent efforts to address the broad problems within the Chicago Police Department, it is not likely to be successful in doing so without a consent decree or independent monitoring." It called for a "court-ordered, over-arching plan overseen by a federal judge" to keep City and police officials focused on reforms.
The Justice Department said gun violence was disproportionate to Chicago's South and West Sides and that to make these neighborhoods safe, "it is imperative that the City rebuild trust between CPD and the people it serves, particularly in these communities."
After meeting with 90 community groups, 340 police officers, police supervisory union members and the Fraternal Order of Police, reviewing pages of documents provided by the City, CPD and the current Independent Police Review Authority, the January report said that CPD followed a pattern of unnecessarily using deadly force. It attributed this pattern to inadequate training and failure to hold police officers accountable when they committed misconduct. Over the previous years, CPD had received 30,000 complaints of police misconduct, but only 2% resulted in discipline. Chicago police used force 10 times more often against blacks than against whites, according to the report. Simultaneously, members of "challenged communities" said that police treated them with disrespect. Latino, Muslim and transgender communities raised concerns about police response to apparent hate crimes.
The Justice Department concedes that police officers' stress "is particularly acute. Increasing levels of gun violence and neighborhood conditions take their toll on officers as well as residents."
Unacknowledged stress can affect an officer's judgment and therefore his interactions with people, the report said. The suggested solution was more wellness programs – and support for a culture that encourages officers to seek assistance.
GAPA's March 22 report also cited "officers who treat law-abiding people like they are criminals, especially in predominantly black and Latino communities." The report came after 19 conversations across the city with 1,650 people last fall.
A coalition of 10 community organizations including the Community Renewal Society, ONE Northside, Southsiders Organized for Unity and Liberation (SOUL) and Target Area Development Corporation, GAPA came together as a response to the Police Accountability Task Force. Mayor Rahm Emanuel created this task force following public outrage over the police shooting of 17-year-old Laquan McDonald.
Seed funding for GAPA has come from the Woods Fund Chicago in partnership with the Chicago Community Trust, the Joyce Foundation, the John D. and Catherine T. MacArthur Foundation, the McCormick Foundation and the Polk Bros. Foundation. BPI has provided technical assistance.
On April 2, the Jewish Council on Urban Affairs hosted more than 250 people at a public meeting to explain why they should take action on police accountability. Testimonials came from people who had lost family members to police shootings.