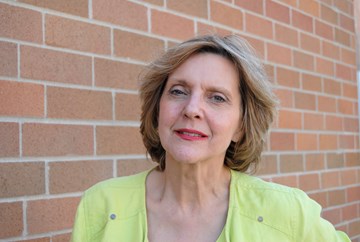 By: Staff
August 30, 2013
Suzanne Hanney is Editor-In-Chief of StreetWise magazine. She has held the position of editor-in-chief for eight years and has worked at the organization for a total of 18 years. She holds a broad background in the writing division where she has held nearly every position from copy editor to feature writer to city editor to associate editor to editor-in-chief.
Prior to joining the StreetWise team, she first worked as a reporter and writer for the Marseilles Press in Marseilles, Illinois. She later headed west to Dixon and joined The Dixon Telegraph. She also edited a total market circulation weekly newspaper for the same family-chain that owned the Telegraph. Next, she went further west to the Quad Cities where she did copyediting for a few years. Finally, she headed back to Chicago on a mission to return to journalism in the city she loved most.
Suzanne has made many positive changes to the publication, never steering from StreetWise's core mission of promoting human empowerment. She has spotlighted new issues, such as urban agriculture, experimented with social media to boost the paper's readership, and employed more college students eager to intern for the magazine.
Over the past few years Suzanne has ranked in the awards, particularly for a Silver Feather for cumulative winning entries in the Illinois Women's Press Association awards competition. She received her undergraduate degree in Journalism from Northwestern University in 1975.