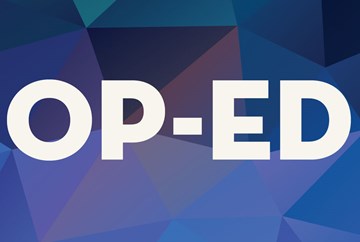 By: Dr. Victor Devinatz
September 3, 2018
In recent years, public sector unionism has been a relatively bright spot in US trade unionism with a 2017 union density of 34.4 % compared to 6.5% among private-sector workers. US public sector unionism suffered a major blow, however, with the June 2018 Supreme Court 5-4 ruling in Janus v. AFSCME, which no longer compels public employees who are not union members to pay for collective bargaining representation. This decision essentially established a nationwide right-to-work (RTW) law for all government workers. That said, it appears that trade unions and their supporters have little to celebrate on Labor Day 2018. There is, nevertheless, a glimmer of hope. The wave of public teacher strikes – the "red state revolt" -- that swept the nation in the winter and spring of 2018 has the potential to reinject some life into a beleaguered labor movement.      
Referred to as the "red state revolt" because these strikes appeared in states under Republican political control and in RTW states (except Colorado), the first of these teachers' walkouts occurred on February 22 when 20,000 West Virginia teachers, who were angry over low salaries and high health care costs, struck, shuttering schools in all 55 West Virginia counties, impacting 250,000 students. With the average annual West Virginia teachers' salary in 2016 being $45,622 (the 48th-lowest), the teachers rejected pay raises of 2% for 2019 and 1% annually for 2020 and 2021 approved by the state legislature and signed by Governor Jim Justice. Although West Virginia public employees cannot legally strike, the teachers wielded bargaining power, given the many unfilled teaching positions due to, according to the teachers, the low salaries. The strike ended on March 7 after the state legislature approved a 5% pay increase. 
Oklahoma was the second state in which teachers struck. Ranked 49th-lowest in annual teachers' salaries ($45,276) in 2016, rank-and-file teachers organized the strike independent of the American Federation of Teachers (AFT) and the National Education Association (NEA) although the Oklahoma Education Association negotiated for the teachers upon the strike's commencement.  Inspired by their West Virginia counterparts, on March 8, Oklahoma teachers requested new school and state funding of $800 million and an additional $200 million in subsidies combined with a $10,000 salary increase. These monetary requests were in response to a 9% funding decrease since 2008 even though the schools' enrollments had increased by more than 8%.   
On March 29, the Oklahoma state legislature agreed to a $447 million tax increase, which included a $6,100 average salary boost for teachers combined with $33 million for textbooks as well as $18 million in additional school funding. Deemed inadequate, the teachers struck on April 2 with 25,000 teachers rallying at the state capitol that day. The strike ended on April 12 with the teachers achieving no new monetary gains.      
Arizona teachers engaged in a statewide strike from April 26 to May 3, attaining a 20% pay increase by 2020 with a 9% raise allocated for the 2018-2019 school year and annual increases of 5% to be given during each of the following two years. From April 27 to May 12, Colorado teachers struck in many counties, obtaining a 2% pay boost and a commitment for the education budget to be funded at its pre-2008 level. Teacher strikes also occurred in April and May in many Kentucky and North Carolina counties with North Carolina teachers eventually obtaining a 6.5% raise.       
And while the teachers' walkouts did occur over inadequate pay, in many of these strikes, as in Oklahoma, the teachers also demanded increased school funding. Moreover, these strikes were organized by the teachers themselves, who also formulated the demands as opposed to the unions taking the lead. Such rank-and-file activism potentially bodes well for teacher unionism's future. Any union revival ultimately hinges on member engagement rather than a bureaucratic unionism dependent upon leaders. These teachers, nevertheless, must join and commit themselves to remaining active in the unions over the long run. 
Certainly, one method for encouraging teacher union member activism is to establish progressive rank-and-file union caucuses (groups of dedicated teachers with a shared vision) that will energize the AFT and the NEA. The Caucus of Rank and File Educators within the Chicago Teachers Union (CTU), which took over the CTU in 2010 and then led the successful 2012 strike of 25,000 teachers in 600 schools, is an exemplar of such an organization.        
The 2018 teachers' strikes are the opening shot of a continuing struggle over US public education's future.  Despite some gains, with school funding problems and inadequate teachers' salaries remaining after the strikes, not to mention teachers' declining professional status combined with high turnover and burnout rates, it will be interesting to see if these actions spread to other states' teachers this autumn as classes resume. If teachers' activism remains high, it might inspire workers and unions in other industries to adopt their tactics, leading to a livelier US trade union movement.   
Dr. Victor G. Devinatz is Distinguished Professor of Management, specializing in labor relations, and was the Hobart and Marian Gardner Hinderliter Endowed Professor (2014-2015) at Illinois State University.  He can be contacted at vgdevin@ilstu.edu.