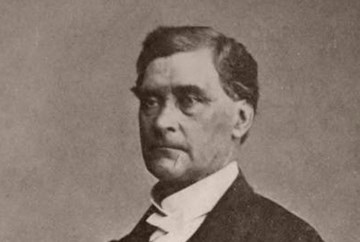 By: Suzanne Hanney
February 27, 2013
Sometimes it was the fear of being sold at an imminent auction and separated from their families that prompted slaves to take the "Underground Railroad" to freedom. For "Agnes," it was another beating.
Sent to the barn to feed a horse, the 62-year-old woman heard her master yelling that she had built too big a fire. She hid between two logs, covered with enough leaves so that two horsemen rode past her.
Agnes befuddled bloodhounds on her trail by using garlic on the soles of her shoes and by wading in a creek for two days. Following the North Star for three months, she traveled 100 miles from her master and 50 miles from St. Louis, according to the Aug. 12, 1842 abolitionist newspaper, the Western Citizen. She eventually crossed the Mississippi River at Quincy, IL and made her way to Canada, according to the newspaper, a page of which is reprinted in the book, The Underground Railroad in Illinois by Glennette Tilley Turner.
The Underground Railroad was a network of people who sheltered escaping slaves in barns or hidden passages within their homes as they traveled north to freedom, mostly on foot. Operating between the 1830s and 1865, (the end of the Civil War), this network helped over 100,000 people attain freedom, according to the website of the National Underground Railroad Freedom Center in Cincinnati. The term "Underground Railroad" (UGRR) came into use early on when a slave owner was pursuing a man who suddenly disappeared along the Ohio River. The slave owner said the man "must have gone on some kind of underground railroad," in reference to the new mode of transportation.
Many people know UGRR history in the eastern U.S., but Tilley Turner says that Illinois is "the missing chapter in the Underground Railroad" because of the key role its people played in ending slavery.
Most of all, Tilley Turner sees Chicago's UGRR story as one where people of different races – white, black, Native American – and different economic backgrounds cooperated to help "enslaved Africans" find freedom as they also worked to abolish slavery.
Some of Chicago's slavery abolitionists based their work on religious grounds, she said, and others on the Golden Rule: "do unto others."
Religious sympathies were crucial to thwarting the sale of a former slave – and Methodist Church member – who was missing his freedom papers in 1842. In an essay collected in Rufus Blanchard's Discoveries and Conquest of the Northwest (1900), Eastman wrote that he printed 50 handbills regarding the Monday morning auction. Saturday night, he walked south on Clark Street between Washington and Madison Streets, sticking the handbills on fences, past the Methodist Church on the left and the Presbyterian Church on the right, in anticipation of Sunday churchgoers.
Although a crowd gathered to watch the auction, no one bid on the man. He would have to return to jail. Then, from an upper window came the bid of 25 cents.
"Go where you like," said Mahlon Ogden, the younger brother of Chicago's first mayor, as the crowd cheered.
Anti-slavery sympathy grew in Chicago after a downstate Alton mob killed abolitionist newspaper editor Elijah Lovejoy in 1837, Tilley Turner noted. "His death changed the minds of many people who believed that slavery was wrong, but too large of an institution to challenge."
An Anti-Slavery Society formed in 1840 and Eastman brought the Western Citizen to Chicago in 1842, at Dyer's invitation. Dyer was famous for telling a slave outside a downtown hotel, "You don't belong to anybody. Go about your own business."
The slave owner overheard, however, and struck Dyer, who then broke his cane over the man's head. Dyer's friends, including wealthy black tailor John Jones, presented him with a gold-headed replacement.
Because Illinois rivers generally flow south, escaping slaves walking against the current knew they were heading north to Chicago. Yet at times, the UGRR in Illinois actually was a railroad. Dyer made the CB&Q (a predecessor to the Burlington Northern Santa Fe) available to slaves coming from western Illinois.
And the day after the Fugitive Slave Act was passed in 1850, Dyer, Eastman, Jones and other black and white Chicago abolitionists chartered trains to take escapees to freedom in Canada.

Until the Fugitive Slave Act, Chicago had been a place where former slaves could finally profit from their skills as farmers or craftsmen. But the new law imposed a prison sentence of six months and a $1,000 fine on anyone who harbored an escapee.
Quinn Chapel AME, however, intensified its UGRR efforts. The church formed a black police force of seven divisions, each with six members, to patrol the city at night looking for slave catchers. Two barbers and a tailor also met at the Western Citizen offices to collect relief goods for the people in Canada: $150 and 15 barrels of flour, another 13 barrels of flour and meal, and 10 boxes of clothing.
Some steamboat captains in the Chicago River allowed fugitive slaves to work as firemen in exchange for passage to Canada. Sylvester Lind, who owned a lumber yard on the river and later became mayor of Lake Forest, arranged for ship captains to look the other way when escapees stowed away. During a refueling stop at Door County, Wis., the passengers would switch to ships headed for Detroit, which would drift close enough to Canada that they could swim ashore.
Other escapees headed from Chicago across Michigan to Detroit via UGRR "stations," which were black-owned farms founded by the Order of African Mysteries.
Jones and his wife, Mary Richardson Jones, sheltered UGRR passengers in their home. They also entertained both Frederick Douglass and John Brown several months before Brown raided the federal arsenal at Harper's Ferry, WV in 1859. His goal was to create a black free state in the Appalachian mountains.
Brown had just escaped from Missouri with more than 11 rescued slaves, who hid in the mill belonging to Henry O. Wagoner, also of the Western Citizen. After a secret meeting at Wagoner's mill, Allan Pinkerton raised $300 for the party to travel to Detroit on the Michigan Central Railroad. Pinkerton had been a detective on the Illinois Central Railroad, where Abraham Lincoln was an attorney; he later headed Lincoln's secret service.
Brown's raid was unsuccessful. As he walked to his hanging Dec. 2, 1859, his last words were prophetic, according to the West Virginia Division of Culture and History website:
"I, John Brown, am now quite certain that the crimes of this guilty land will never be purged away but with blood."
Less than a year later, Lincoln was elected President, followed a few months later by the secession of the South and the start of the Civil War.
Tilley Turner has been researching the Underground Railroad since she moved to DuPage County in the 1960s and a neighbor made the chance remark that "the Underground Railroad operated around here." Incredulous, Tilley Turner found a footnote in the local museum and then began piecing regional history together like a series of ripples in a stream.
As a second grade teacher, she told these stories to her own and other teachers' classes. Then, in 1999, she was in a yoga session with a 24-year-old blonde woman who had been in her second grade class. The young woman asked if she had ever finished her book.
"I had been enjoying the research so much I wasn't willing to stop learning," Tilley Turner said in a telephone interview. "But after she asked the question, 'did I ever finish the book I was working on when she was in second grade?,' it let me know it was time to press the pause button and finish." She published the book a year later – and gave the first copy to the young woman from her yoga class.
Tilley Turner has been interviewed by C-SPAN and other network television programs and was an advisor for an Illinois Bureau of Tourism film. She has served on the nine-member National Park Service Underground Railroad Advisory Committee and as a board member of the Graue Mill and Museum and the DuPage County Historical Society.