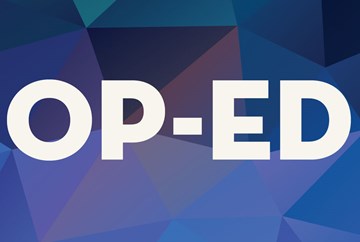 By: Dr. Victor G. Devinatz
April 5, 2017
College basketball fans look forward with relish to "March Madness," the annual National Collegiate Athletic Association men's Division I basketball tournament, in which the nation's top collegiate basketball teams compete in a single-elimination tournament culminating in the "Final Four" with the National Championship game on April 3. With college basketball and football an integral part of life on major US colleges and universities, the many hours scholarship athletes devote to their sports participation make them appear to be university employees rather than merely student-athletes. Such sentiments led the Northwestern University (NU) football players to attempt to unionize at the end of January 2014 when a majority of NU scholarship football players signed a petition filed with the Chicago National Labor Relations Board (NLRB) regional office requesting that a union certification election be conducted.   
The office's director, Peter Sung Ohr, determined that the NU football players who received scholarships should be classified as employees, finding that they "performed valuable services for Northwestern" while receiving remuneration for such services. Since they were compensated for playing football, if they refused to participate in this activity, their compensation would be withdrawn. They had to continue to perform their duties as football players in order to retain their scholarships. Ohr's decision entitled the NU football players to conduct a certification election on April 25, 2014. After the voting, NU immediately appealed Ohr's ruling to the NLRB in Washington DC. The ballot boxes were seized and sealed contingent on the NLRB's determination of the case.
On August 17, 2015, the NLRB released its appellate ruling in which it refused to take a position on whether the scholarship football players were employees per se under the National Labor Relations Act. The NLRB argued that labor stability would be undermined because the Football Bowl Subdivision consists of both private and public universities. Because of the quite narrow decision, the potential unionization of collegiate football and basketball players is likely to be considered in the future.   
While all college football and basketball players confront less than desirable working conditions, black athletes often experience harsher treatment than their white counterparts. Due to their athletic demands, black athletes are more often encouraged to deemphasize academics. Academic problems of black scholarship athletes often begin in secondary school due to their athletic ability and the misguided belief, conceivably, of well-intentioned administrators and teachers that these individuals' best chances of enrolling in colleges and universities is through their athletic participation. Statistics indicate that black football and basketball players have lower graduation rates than their white counterparts which may be due, in part, to their extra emphasis on athletics. Studies also indicate that black athletes express the opinion that they are encouraged by athletic department academic counselors to major in subjects that they did not explicitly select.
High-performing collegiate football and basketball players earn large revenues for their schools; the percentages of college football players and male college basketball players who are black and who receive athletic scholarships are 48 and 54 percent, respectively. Going on to the professional level, 78 percent of the National Footbal League members and 67 percent of the National Basketball Association members are black.
Because a significant number of collegiate scholarship basketball and football players are black, a form of civil rights unionism might be the appropriate model to adopt in the unionization of such athletes. Defined as a type of unionism which strives to obtain decent jobs combined with acquiring equal legal and political rights, civil rights unionism represents a continuation of the historic, collective struggle of black athletes dating back to the 1960s and 1970s in obtaining their rights in major university sports. White athletes would benefit from unionization as well but black athletes' advances would be more significant given their current inferior position with respect to their white teammates.
A civil-rights unionism might be dedicated to achieving financial support from the colleges and universities for which they play, until these athletes complete their undergraduate degrees. Since only one to two percent of collegiate athletes will compete at the professional level after their eligibility expires, career counseling also should be provided to help these athletes obtain meaningful post-collegiate employment. Additionally, because these athletes may acquire potentially debilitating injuries during their college careers, disability insurance should be extended for years, if not indefinitely, upon conclusion of their athletic participation. Finally, because these athletes create so much revenue for their schools, part of this revenue should be set aside for them to receive once their collegiate athletic careers end.
Unionization undoubtedly would be a boon to such athletes. But the first step to achieving such unionization is for the athletes themselves to want it and to continue to fight for it.
Dr. Victor G. Devinatz is Distinguished Professor of Management, specializing in labor relations, and was the Hobart and Marian Gardner Hinderliter Endowed Professor (2014-2015) at Illinois State University.  He can be contacted at vgdevin@ilstu.edu.