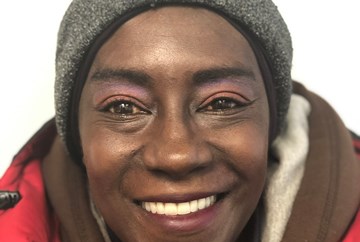 By: StreetWise Staff
June 16, 2022
We Are Giving Our Vendors a Raise! 
Beginning June 27, StreetWise costs $3.00 + tips.   
Vendors will now earn $1.85 per issue instead of $1.10 for every magazine sold. 
Why now?
StreetWise has not increased the price of our magazine to the vendors or customers since 2008! It was only the second increase in the 30-year history of StreetWise. 
The cost of living has gone up 34% since 2008. A dollar's worth of goods in 2008 would cost $1.34 today. Our vendors deserve more money in their pockets to offset the rising costs of food, transportation and housing. 
StreetWise magazine is an award-winning weekly publication that also serves as a platform for people with lived experience to share their stories and their views as writers and more.  
Post-COVID inflation has hit us hard. Our production costs have increased 25% over last year. 
Selling StreetWise is a Job
Selling StreetWise isn't begging, and it isn't asking for charity. It's a job. Our vendors are self-employed microentrepreneurs who build relationships and create connections between and across communities that change perceptions about homeless and low-income individuals.  
The new price of $3, with vendors paying $1.15 for their papers, means each paper sold nets the vendor a solid $1.85. It raises the floor so that our vendors earn a wage that is worth their while. It's time for this to happen. 
We talked with our vendors and received feedback from some of our customers and supporters. We have nearly unanimous support for the price increase. Now is the time.  
The price increase, by expanding one of the most reliable income sources we have, will give StreetWise vendors an income they need to thrive, and not just survive.  
Our Vendors Deserve a Raise!