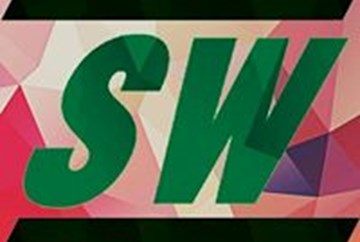 By: Julie Youngquist and Ben Swartz
March 6, 2020
It's 2020 and StreetWise's vision couldn't be clearer. We want to increase our reach and our impact!
In addition to last week's exciting announcement about our move to the South Loop, we have another announcement that will also help us realize our vision.
StreetWise and the YWCA Metropolitan Chicago are merging! By leveraging our collective resources we will be able to provide more opportunities for our vendors and job seekers and to have access to additional resources for growth. We also will be able to focus more on innovation and new social enterprises that increase low barrier opportunities to employment.
StreetWise started with a passion to make a difference to help the homeless and those at-risk of homelessness get their lives back on track. Almost three decades later, StreetWise has empowered thousands of individuals achieve self-sufficiency with dignity through self-employment selling the StreetWise Magazine. StreetWise's STEP program has helped more than 500 hard-to-employ job seekers gain employment. This program recently expanded to include StoryWise, a storytelling initiative where prospective employers get to know our job seekers, hear their stories and then connect with someone who wants to work. StreetWise is so much more than a magazine and this merger will allow us to grow even more.
As a trailblazer in social enterprise development and micro-entrepreneurship, StreetWise has been searching for an innovative, collaborative partner to re-imagine solutions for stabilizing the lives of at-risk individuals through expanded employment and supportive services. We have found that partner in the YWCA of Metropolitan Chicago.
StreetWise will integrate into the existing Economic Empowerment Services of YWCA Metropolitan Chicago. By leveraging the resources and networks of both organizations, StreetWise will be better positioned to focus on innovation and new entrepreneurship and employment opportunities. Together, we will create a broader continuum of services and support for more people in more communities throughout the Chicagoland area.
This is such an exciting time for StreetWise as we launch a new chapter in our evolution. We wouldn't be poised for this next chapter without your support. You can read the press release here. You can also read the Chicago Sun Times article here. Stay tuned for more news of our open house at 2001 S. State, upcoming Giveashi*t Pop Up Stores, our 2020 Gala honoring the 20 Most Inspiring Chicagoans, and of course our new partnership with the YWCA Metropolitan Chicago.